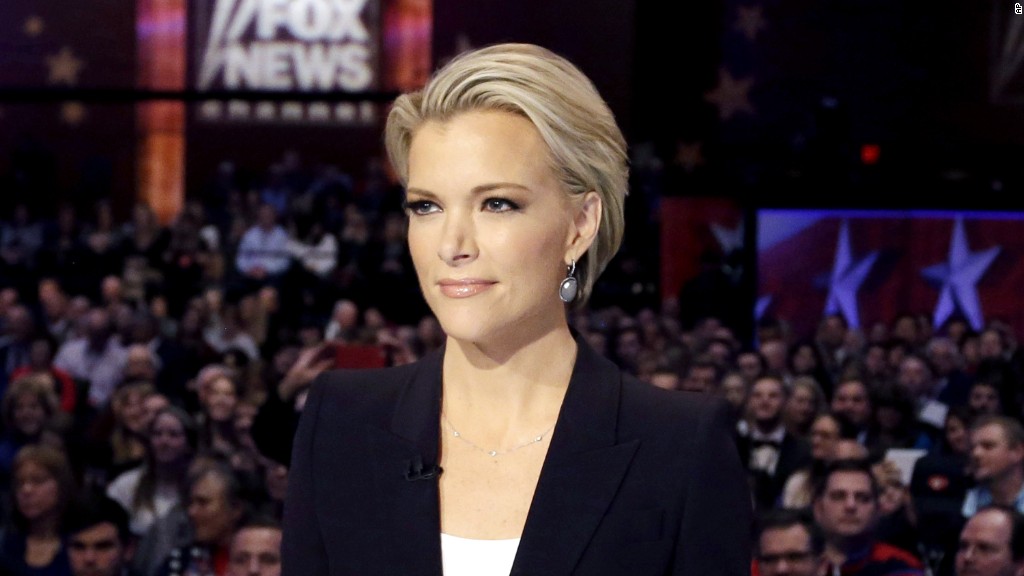 Megyn Kelly was arguably the highest-profile media figure of the 2016 campaign, thanks to her exchanges with Donald Trump. Yet as Trump was sworn in as president, the former Fox News anchor stayed sidelined, waiting to start her new assignment at NBC News.
Set up to host two different shows -- including an hour of "Today" come fall -- "Sunday Night With Megyn Kelly" marked her official NBC debut, armed with a high-profile "get" interview with Russian leader Vladimir Putin.
In a CNN interview, Kelly maintained "Sunday Night" would distinguish itself by being "cutting edge" and "a little irreverent." Those attributes, however, weren't particularly evident in a premiere that looked like pretty much any conventional newsmagazine, including separate pieces from Cynthia McFadden and Harry Smith.
Kelly's centerpiece interview displayed some of the toughness that defined her at Fox, expressing disbelief when the Russian president claimed he hadn't spoken with his ambassador about meetings with Trump's inner circle. "Never?" she asked, with an arched eyebrow.
Still, Putin's "Deny, deny, deny" strategy made the exchange theatrical enough but largely news-free. "I have no idea," he said at one point, exhibiting an impressive lack of curiosity about what's happening within his own government.
The program's one wrinkle, such as it was, involved a segment called "The Kids' Table," which kicked off by having children talk about the importance of manners, inter-cut with cable news talking heads interrupting each other and bickering. Beyond pandering to NBC's "LIttle Big Shots" audience, it felt more like a commentary on the environment Kelly left than a preview of where "Sunday Night" is heading.
Related: Megyn Kelly touts track record ahead of NBC debut
Speculation about Kelly's future at NBC raced ahead of her arrival, including a Vanity Fair piece that suggested she might be groomed to eventually fill the void when Matt Lauer leaves "Today," NBC News' most lucrative franchise.
By that measure, the primetime hour is perhaps the less significant part of Kelly's new gig, since there's ample room for skepticism about her softer side, which is much of what morning news entails. An attempt last year to show her off in a primetime Fox special featuring Trump and various celebrities proved notably weak.
As an on-screen presence, Kelly thrives in a more prosecutorial mode. Just as moving from "Today" to "The CBS Evening News" flummoxed Katie Couric, Kelly's morning berth could deliver the sort of unintended wake-up call received by many transplanted news stars.
It's worth noting, too, that Kelly came to NBC with a fair amount of baggage. Many liberals still associate her with Fox News, while Trump's complaints about her debate questions alienated some of his supporters. In these polarized times, truly fresh starts are hard to come by.
Before announcing her Fox exit in January, Kelly described her dream job as a mixture of "a little Charlie Rose, a little Oprah, and a little me."
NBC executives obviously have an investment in making the transition work, and "Sunday Night" marks a credible beginning. Nevertheless, if this first hour was any guide, it's going to require more work and reinvention to find the ideal formula for that Kelly cocktail.
"Sunday Night with Megyn Kelly" premiered June 4 at 7 p.m. on NBC.