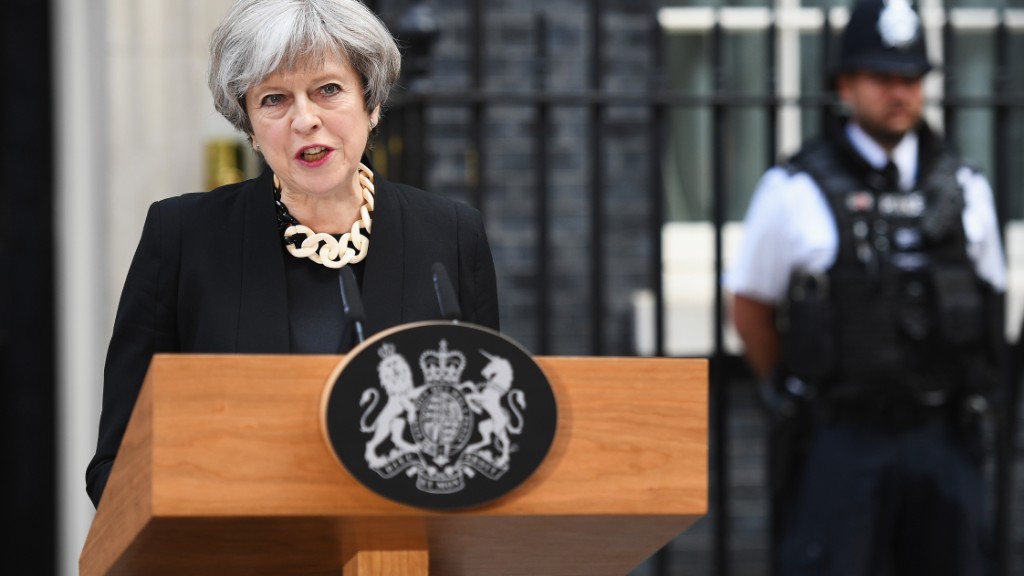 The latest terrorist attack in London could be the final straw for hundreds of thousands of tourists.
Saturday's attack on London Bridge and Borough Market was the third in the U.K. in less than three months.
Travel experts say tourism to the U.K. could see a slump as people worry for their safety.
Research firm Euromonitor estimates that 285,000 people could stay away this year because of the multiple attacks, and demand will only fully recover by 2020.
"Three terrible attacks in three months have created serious damage to the U.K.'s brand and image as a travel destination," said Henry Harteveldt, an independent travel analyst based in San Francisco.
"Travelers may love the U.K., but I believe a fair number of them will likely love the country from afar, at least this summer."
London is the third most popular city for tourists in the world, welcoming about 19 million travelers a year. And tourism has been booming as the weaker British pound has made it cheaper for foreigners to visit.
But an event like this could turn the tide, as it did for Paris after the coordinated terrorist attacks in November 2015.
Research from travel intelligence firm ForwardKeys showed international arrivals to Paris dropped 12% over the three to four months following the deadly attack. More than a year on, the city's tourism industry still has not recovered in full.
Related: Can Theresa May use tech to stop terror attacks?
Travel agents say they've been fielding calls from worried clients since the London Bridge incident.
"We received the most phone calls, emails, and questions after this attack compared to the others," said Michelle Weller, a travel agent for Travel Leaders, based in Houston, Texas.
"This terror attack, so soon after Manchester and in conjunction with the others [in Europe] earlier this year, made for a particularly strong reaction," she said. One of her clients has canceled a trip to the U.K. since the latest attack.
British authorities have made swift moves to address the situation and have arrested multiple suspects, which could limit damage to tourism, said Olivier Jager, CEO of ForwardKeys.
There are "reassuring signs that the situation is under control -- that's of major importance to reassure future travelers," he said. "This should help to protect the current performance that London is enjoying as a top destination worldwide."
Related: Terrorism and politics have hurt these top travel destinations
Investors are clearly nervous about how travelers will react -- European travel stocks are sinking on Monday. Shares in British Airways' parent company -- International Consolidated Airlines -- are down by about 1.5%.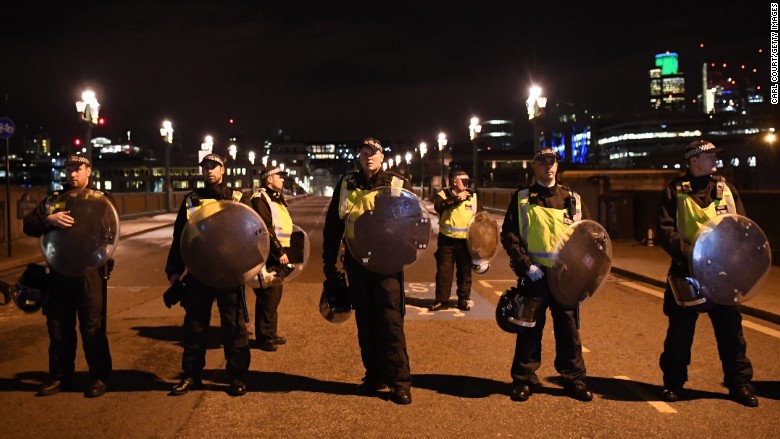 Patrick Surry, chief data scientist at travel firm Hopper, expects that the latest London attack will encourage people to stay closer to home for their upcoming holidays.
"Although the risk of being directly involved in a terrorist incident is tiny compared to many other more mundane dangers that we face everyday, the emotional impact and broad media coverage will increase the general level of fear and uncertainty about international travel," he said.
That, and low oil prices, could lead to lower international airfares in the coming months, Surry added.