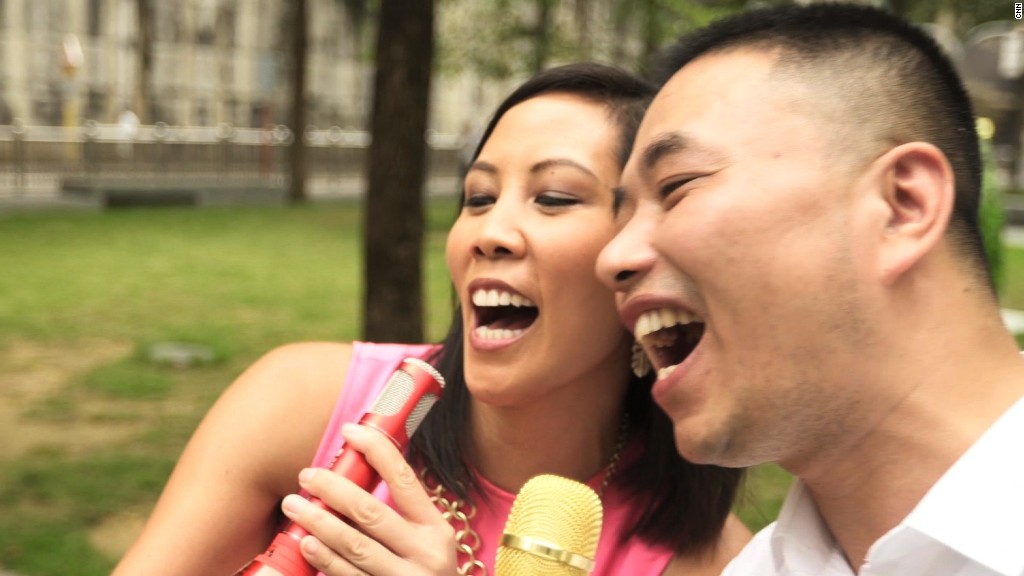 Ch-ch-ch-ch-changes are sweeping through China's beloved pastime of karaoke.
Traditionally, karaoke in China involves getting a group of friends together, booking a room at a karaoke bar and singing into the night.
But a bunch of companies are now enabling people to use their smartphones to unlock their inner divas anytime and anywhere.
Related: How a Chinese social media app made it big in the U.S.
Tiny, self-service karaoke booths from a company called M-Bar started popping up all over Beijing earlier this year.
People can scan in using WeChat, China's most popular messaging app, and rock the mic for 15 minutes or an hour -- all in the privacy of a roughly 20-square-foot cubicle.
"It's so convenient," said Ye Guancheng, 28, who was trying the karaoke booth out with his girlfriend. "You don't need to have an appointment like you do with traditional karaoke rooms." 
The booths are also plugged into social media. Users can get recordings of their karaoke sessions sent to them via WeChat, where they can post their best hits -- kind of like an audio selfie.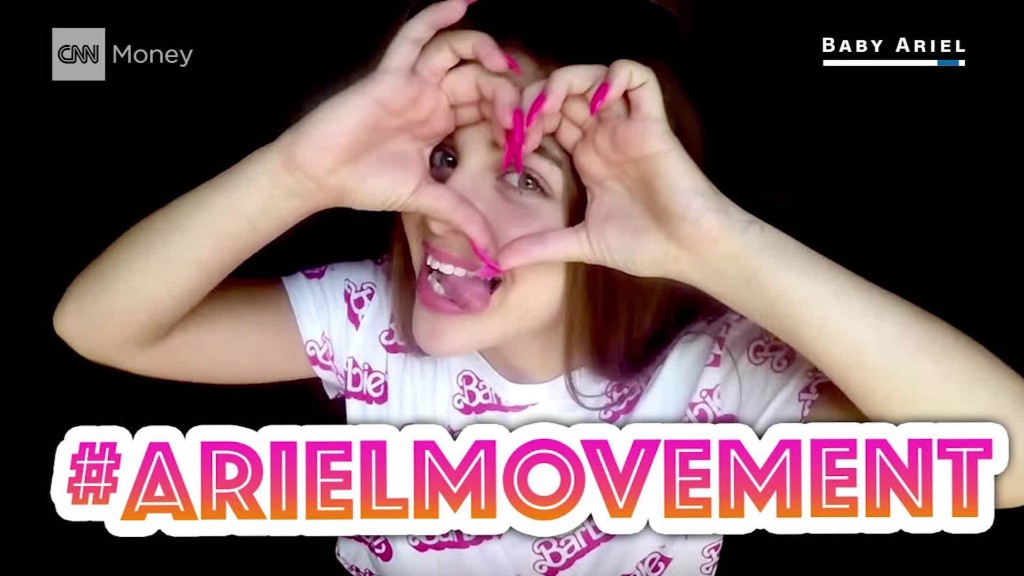 Other companies are also tapping into the desire for more personalized karaoke experiences.
One startup, Smule, connects users and karaoke enthusiasts with celebrities, letting them record duets with pop stars like Shawn Mendez or Charlie Puth on its Sing! Karaoke app. Famous artists upload audio to the platform for fans to sing along with.
Smule is based in San Francisco, but most of its 52 million monthly active users are in Southeast Asia. Now, it's targeting China, securing $54 million in funding from investors including Chinese tech giant Tencent (TCEHY) last month. It will face stiff competition from other local karaoke apps with built-in social media platforms like ChangBa, and Tencent's own Quanmin.
The proliferation of such apps has helped fuel the Tosing craze, which is yet another way to karaoke on the go.
Tosing is a portable contraption that is half microphone, half speaker. It connects to smartphones and other devices through Bluetooth. From there, users can open a karaoke app and sing to their heart's content.
The company sold about 3 million mics last year, mostly in mainland China and Hong Kong. The latest versions of the karaoke-to-go machine cost about $100, but are often sold for much less.
Related: 'Carpool Karaoke' fans kept waiting for Apple series
"Singing used to be something people would do at a certain place, during a certain time," Tosing inventor You Guangguo said. "People are used to singing only on stage, or at a karaoke lounge or family gathering."
You invented the Tosing mic in part because he said he's a bad singer and often embarrassed to perform in front of others.
With Tosing, "you can sing on the streets, you can sing in bed, you can sing in a public space ... whether it's by yourself or with friends," he said.
-- Yuli Yang and Nanlin Fang contributed to this report.