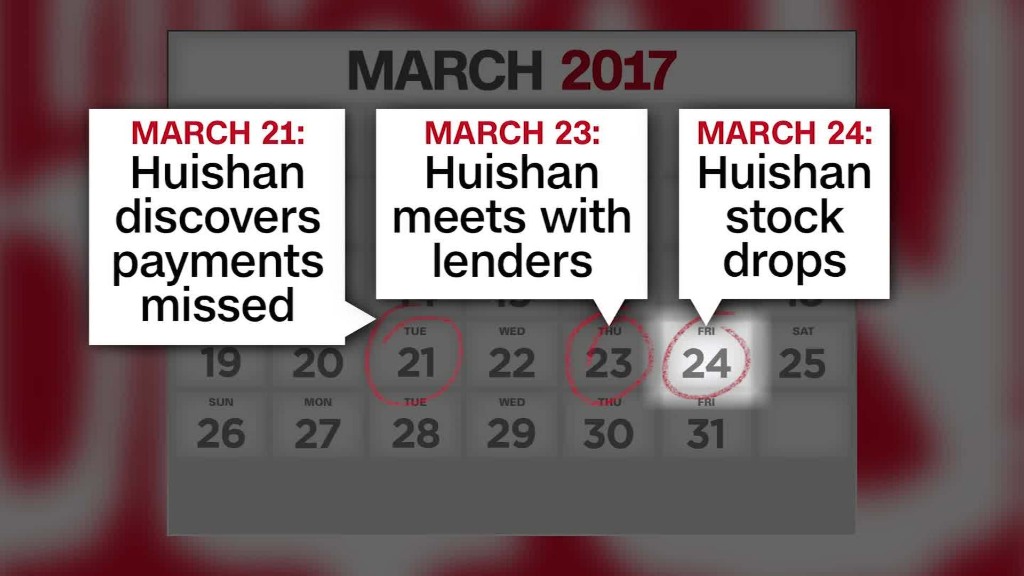 The future is looking pretty sour for a major Chinese dairy firm.
China Huishan Dairy says it's missing most of its cash -- about $357 million -- following the disappearance of a top finance executive.
The company, which says it runs more than 80 dairy farms, has been sinking deeper into crisis since its stock plunged 91% on a single day in March.
In a statement Monday, Huishan said its accounts suggested it should have 2.9 billion yuan ($426 million) in cash or cash equivalents. But its banks say it only has about 467 million yuan ($69 million), the vast majority of which is tied up in restricted deposits.
Related: This Chinese stock just mysteriously plunged 90%
Huishan said it's trying to figure out the "significant discrepancy."
The company added it has "encountered tremendous difficulties" in preparing its financial statements because of the departures of key people in its treasury department.
One person who might have some of the answers is Ge Kun, the executive director who oversaw the company's treasury and cash operations. She disappeared in March after sending a letter saying that "recent work stress had taken a toll on her health," according to the company.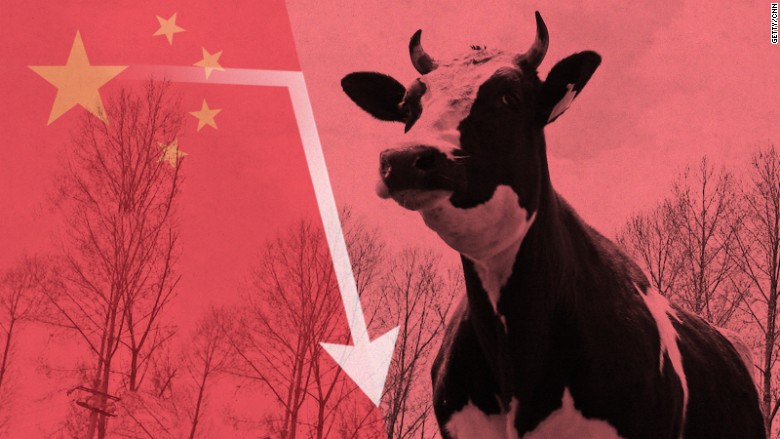 Huishan's shares, which are traded in Hong Kong, plummeted days later and have been suspended since then. Meanwhile, the company's woes have continued to mount: it filed a missing person's report for Ge, and nine of its 10 board members have left.
Related: Chinese firm files missing person report for exec after huge stock drop
Huishan said Monday it plans to hire a forensic accountant to investigate its financial mess. It's also working with its creditors to try to come up with a plan to restructure its debt.
The dairy company's meltdown began more than three months after U.S. investment research firm Muddy Waters slammed Huishan in a lengthy report. It accused the company of engaging in fraud and reporting fake profits.
Huishan rejected the Muddy Waters report when it was published in December, calling the allegations "groundless" and saying the report contained "obvious factual errors."