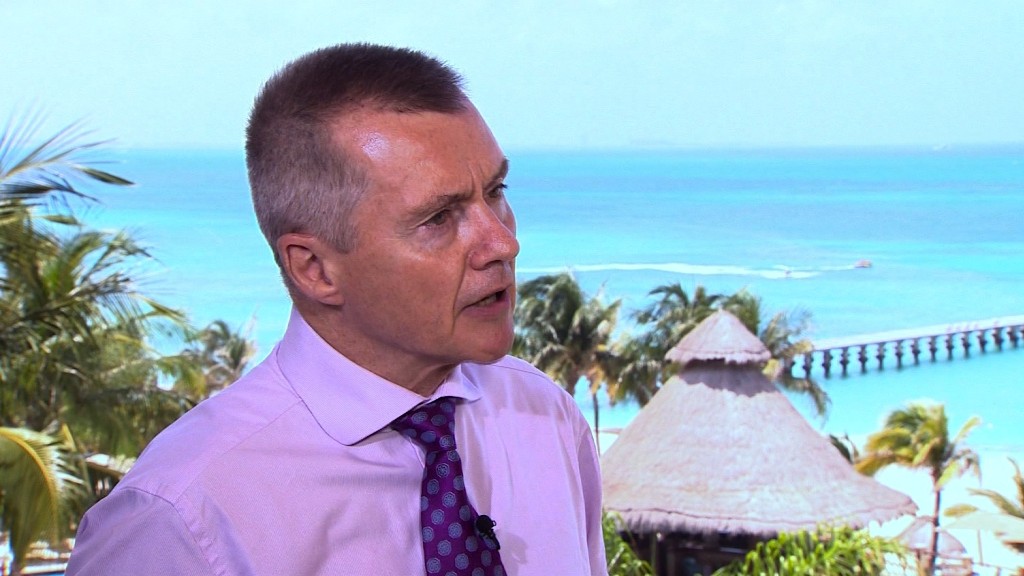 Talk about flipping the wrong switch.
The head of British Airways' parent company says that human error caused a recent tech meltdown that affected 75,000 passengers and wreaked havoc on the airline's operations.
IAG boss Willie Walsh said a technician was working in the carrier's power room when a disconnection caused the power and its backup supply to shut down.
"It was an immediate loss of electrical power," Walsh told CNNMoney's Richard Quest.
Things then went from bad to worse.
"The power was then brought on in an uncontrolled fashion. And it was bringing that power back on which created the power surge," said Walsh. "The power surge then [caused] physical damage to servers, power distribution panels and other connections. And that then required all of these pieces of equipment to be replaced."
The snafu forced British Airways to cancel flights from London's two biggest airports over a long weekend at the end of May. The disruption lasted for three days.
"I wouldn't wish this on my worst enemy," said Walsh. "I wouldn't want to see anybody suffering what BA suffered, and I wouldn't want to see any customer of any airline going through what our customers went through."
Related: Will tourists avoid London this summer?
The cost of passenger refunds, additional staffing and lost revenue could total between £80 million ($102 million) and £100 million ($138 million), according to Robin Byde, an aviation analyst at Cantor Fitzgerald.
Walsh said an outside firm will be hired to conduct an independent investigation to understand why the incident happened.
"This shouldn't have happened. It did happen," he said. "What we've got to do is make sure it doesn't happen again and to recover from it."
Related: London airport's new control tower won't have people inside
Shares in IAG (BABWF) took a hit as a result of the incident. They have fallen further after a terrorist attack in London caused investors to worry about flight demand.
British Airways is not the only large airline to suffer a major systems collapse recently.
Delta was hit by a global computer outage that caused days of travel chaos, including about 2,000 flight cancellations last August.
Southwest Airlines canceled more than 1,500 flights following a system failure in July.