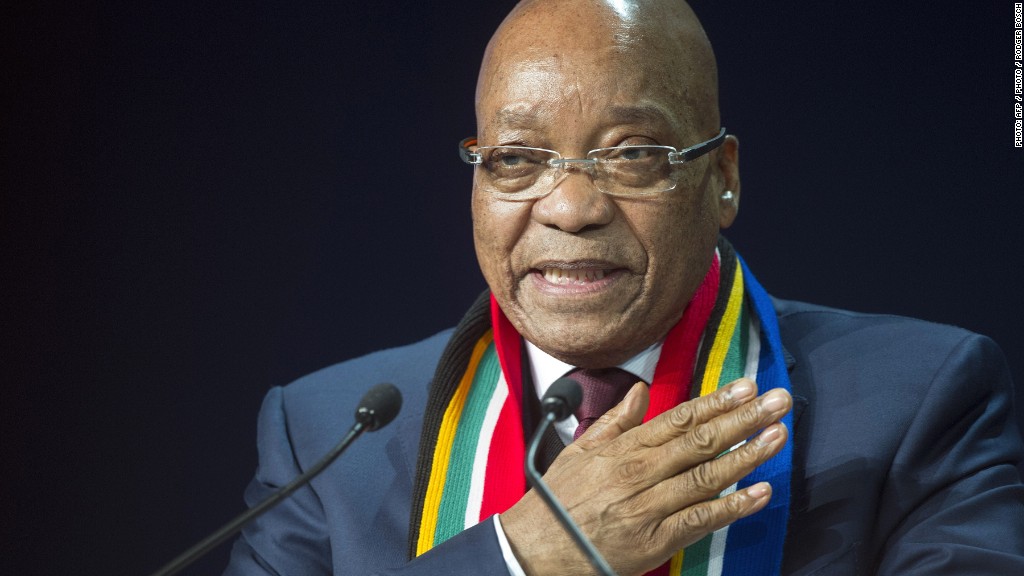 South Africa is back in recession for the first time since 2009.
Africa's second biggest economy contracted by 0.7% in the first quarter, a poor performance that was fueled by weakness in trade and manufacturing.
The slump surprised analysts who were expecting the economy to rebound after it shrank by 0.3% in the final three months of 2016.
A recession is defined as two consecutive quarters of contraction.
It's the latest warning sign for South Africa, which has seen its credit rating slashed to junk by two agencies in recent months. The big worry? Political instability.
President Jacob Zuma ousted finance minister Pravin Gordhan and a slew of other top ministers in April, setting off a new round of turmoil and economic uncertainty.
Gordhan had built a reputation as a steady hand who expertly guided South Africa's economy and promoted its business interests. He first served as finance minister between 2009 and 2014, and returned to the job in December 2015, much to the relief of international investors.
But Gordhan and Zuma clashed over issues such as the management of state-owned enterprises and the need for a big new economic plan.
Related: South Africa's currency plummets after finance minister fired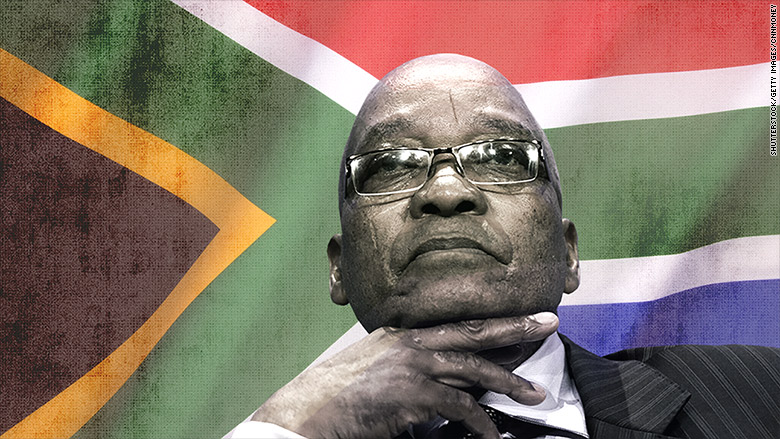 The rand, which had strengthened under Gordhan's watch, plunged in the immediate aftermath of his firing.
The currency fell by 1.2% against the dollar after the GDP figures were released Tuesday.
"The policy agenda is at increased risk of being overshadowed by political infighting," S&P Global Ratings analysts wrote this week. "We believe the current political environment could result in the private sector delaying business investment decisions."