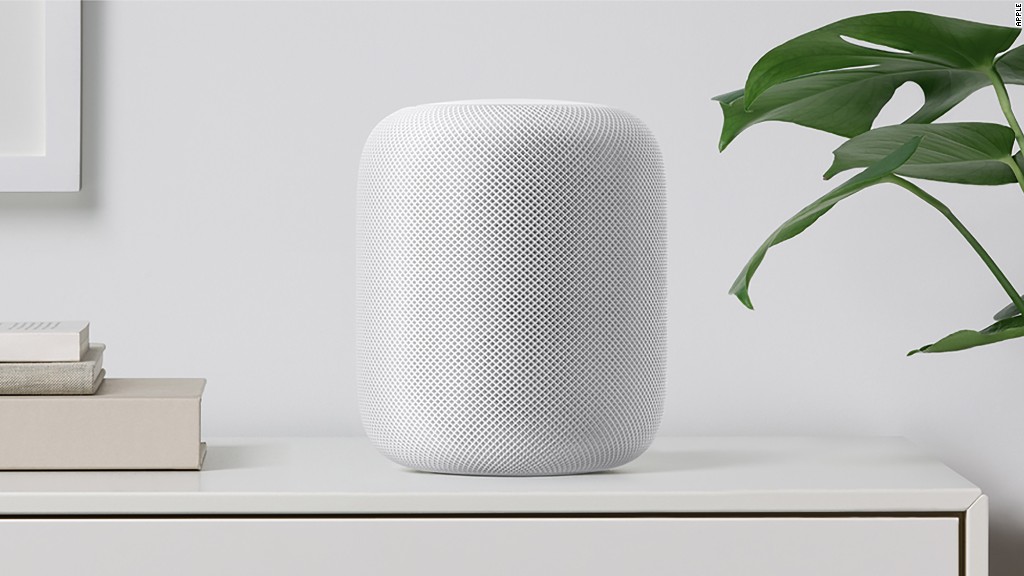 Michelle Obama looked out into an audience packed with mostly male tech workers and asked them to make room for women in technology.
Obama was a guest speaker at WWDC, Apple's annual developer conference, on Tuesday. She was introduced by Tim Cook himself before sitting down with Lisa Jackson, the former head of the EPA who now heads up social and environmental initiatives for Apple (AAPL). Their hour-long discussion touched on Obama's post-White House life, diversity in tech and not falling down the stairs of Air Force One.
Apple (AAPL) did not allow press into the event, but CNN Tech spoke to a developer who was in the room for Obama's talk.
Keeping women in tech
Obama urged the audience to make room for women and people of color in technology. Silicon Valley continues to struggle with diversity, a topic that was back in the spotlight Tuesday with news that Uber had investigated 215 harassment claims and fired 20 people.
"Girls walk away from tech and science. ... There's something about how this subject is being taught," said Obama. "You guys are smarter than that. You're better than that, let's figure it out."
The room was primarily Apple developers who had paid to attend the three day conference. But the front row seats were filled with rapt high school students, the majority of whom were girls. Some had the chance to meet with Obama before the talk.
Related: Tim Cook: I asked Trump to stick with Paris climate deal 'but it wasn't enough'
When it comes to getting more women in tech, "we have to want to," said Obama. "And that's where I look to the fellas in the room and say, 'Are you ready? Are you really ready to have women at the table? Then make room.'"
Life after the White House
Obama said she's still figuring out her new role outside of the White House.
In addition to giving talks, both Obamas are spending their newfound free time decompressing, writing books, reflecting on the past eight years and traveling. She said that while her husband was president, they weren't able to see much of the world except from freight elevators, backs of kitchens and through blinds. Now, the couple is trying to take one trip a month to experience the world in different ways.
She said they already spent time in a beautiful Tuscan villa with no noise, no horns and no dogs barking. It was important to just let her mind rest. Obama also said it's nice to not have to dress up to go outside, and to wake up with nobody in the house.
They are also getting back to work, using the planned Presidential Center on the south side of Chicago as their base of operations. Their work will focus on helping young people around the world gain the right skills to become powerful leaders.
On not falling
"Barack said from day one we were not going to have scandals," said Obama.
She said she was proud of her husband for living by his values and working harder, better and stronger because he was always trying to be a role model for his team.
Obama is proud of herself for not falling during her time as first lady. As in, physically tumbling down the stairs of Air Force One.
"If you want to know what I was thinking every state dinner: 'Don't fall, girl don't fall. Do not fall,'" she said. "At least not in front of the cameras, 'cause you will be a meme for the rest of your life."
Advice for entrepreneurs
Not every problem can be solved with a startup or app. Obama urged the audience to start small, by influencing people in their families and communities.
"Too many of us want to be big influencers ... but we don't want to confront our own families on stuff [we] care about," she said. "Don't underestimate the value of what you can do in your own communities."
"This nation, this planet is going to be facing some tremendous challenges. We are in a room of problem solvers. We are in a room full of creators," said Obama. "Are you ready for that?"
Apple did not immediately respond to a request for comment on if or how much Obama was paid for the talk.