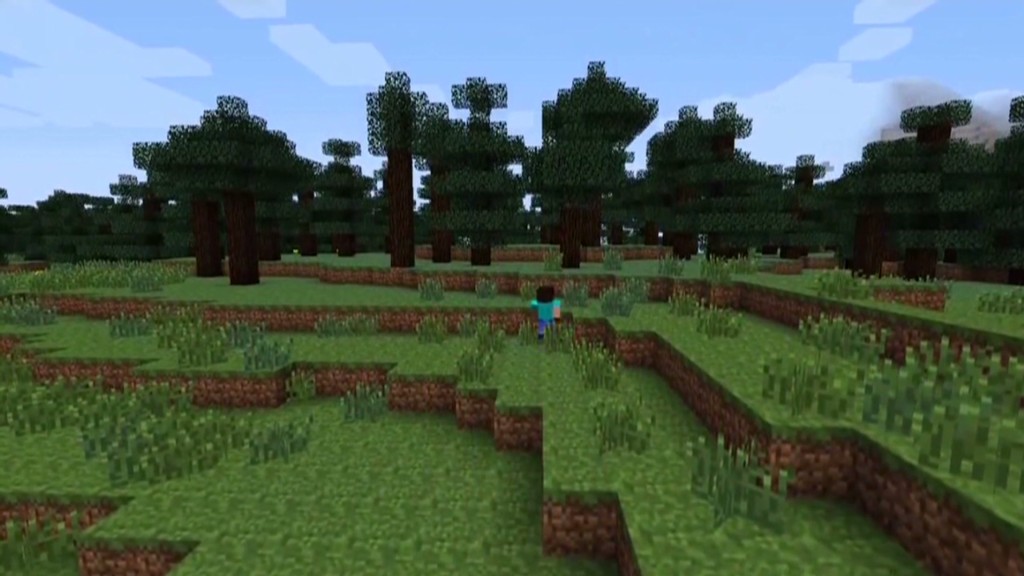 For children in refugee camps, playing the right game can make a huge difference.
NYU researchers found that young Syrian refugees who regularly played Minecraft felt significantly less hopeless.
Minecraft gives children a sense of control and sense of possibility, according the researchers. The game helps restore feelings that are stripped from refugees.
"Minecraft is this one place where you can create anything. And where you are in control," said Jan L. Plass, professor at NYU's Steinhardt School. "You have the ultimate freedom. And you can change the environment around you anyway you want."
Minecraft is an "open sandbox" style of game, with no clear objective. This encourages players to experiment and be creative. The refugees were given general instructions on how to play. First, design a dream house. Then design a village around it, including the homes of your friends.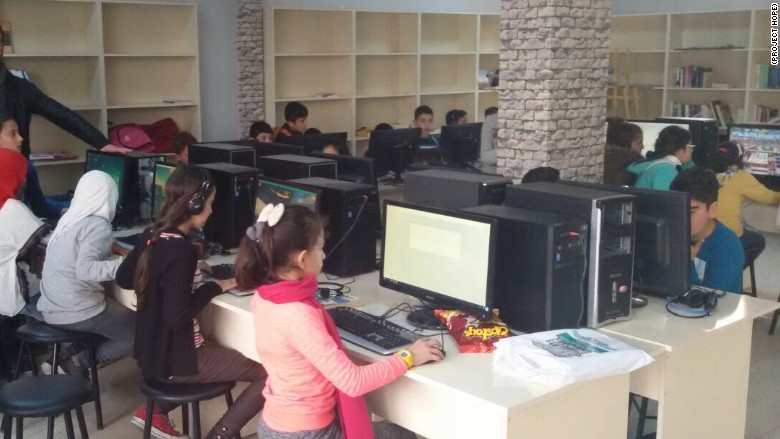 There are more than five million Syrian refugees, according to UN estimates. The NYU researchers decided to experiment with digital technologies to help address their overwhelming needs.
"There's no way that we will be able to meet those needs through traditional methods," said Selcuk Sirin, a professor at Steinhardt. "We don't have enough teachers, we don't have enough psychologists, we don't have enough psychiatrists, etc."
The study looked at 147 refugee children between the ages of 9 and 14 in Urfa, Turkey. It borders Syria and has a large refugee population. Participants had two-hour computer sessions five days a week over the course of a month. An adult instructor was present to monitor the sessions.
The researchers unveiled their findings in Washington, D.C. on Tuesday.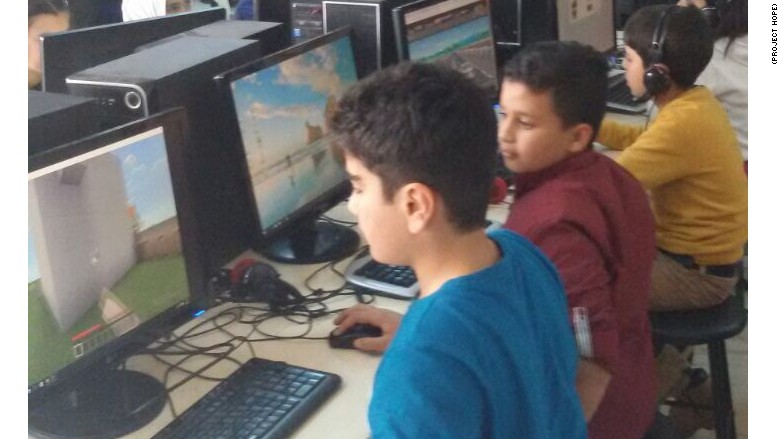 They were initially skeptical if they could reach refugees via technology. But infrastructure has developed over the years in refugee camps, making it possible to set up computer labs. Now the researchers are hoping to scale the project to 5,000 or even 10,000 refugees.
The Minecraft findings are typical of a broader trend -- low-cost digital technologies being used to boost mental health. This week a new chatbot, Woebot, was shown to reduce depression symptoms in college students.
Woebot sends a message to a user once a day to check in, strike up a conversation and provide cognitive behavioral therapy. The exchanges are roughly five to 10 minutes. Woebot can carry on a conversation, but won't stray far from its expertise.
Woebot asks users to report their thoughts, feelings and behaviors. It recommends activities to address anxiety and mood problems. Over time, it gets to know a user and recommends tailored activities, such as watching a relaxing YouTube video. It will also provide links to crisis support services.
"We're not trying to create a bot that passes the Turing test. If you ask him why is the sky blue you're not going to have a great experience," Woebot CEO Alison Darcy told CNN Tech.
Related: Chris Sacca on mental health issues in Silicon Valley
Darcy sees Woebot as a way to get more people the help they need. For some, there's a stigma around going to see a therapist. Woebot shifts those exchanges to a potentially more comfortable environment, the smartphone screen. This can encourage engagement and honesty.
"We're not replacing therapists, obviously there's never going to be a replacement for human connection," Darcy said. "But we are I think creating a genuinely new option for people. Somewhere between absolutely nothing and going to a clinic."
Research has shown untreated mental disorders are highly prevalent among college students, a group Woebot is targeting.
Woebot launched Tuesday on Facebook (FB) Messenger. The chatbot is offering a free two-week trial, and then costs $39 a month.