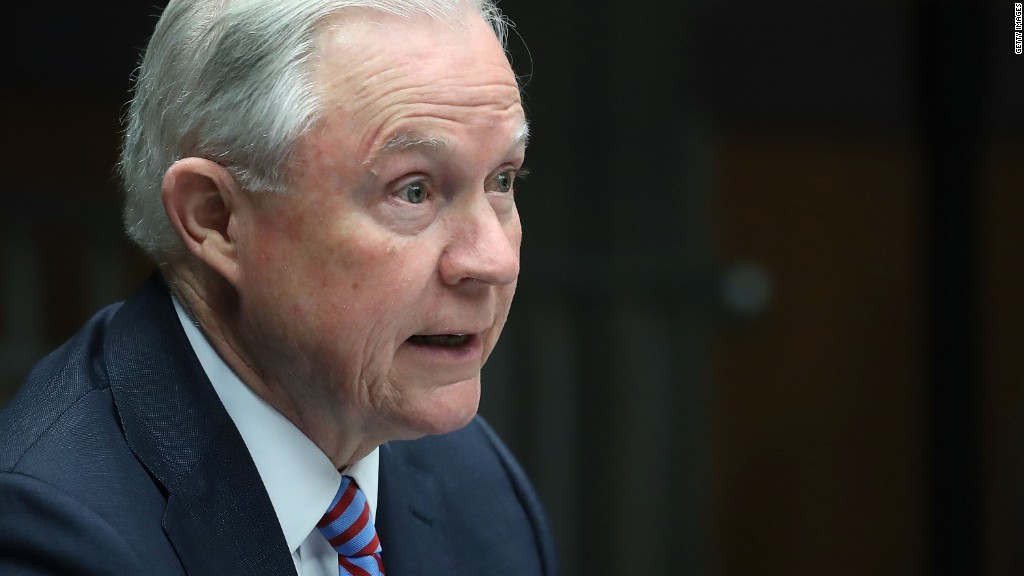 Attorney General Jeff Sessions is ending an Obama administration practice that steered millions of dollars in settlement money from large corporations to public interest groups.
For example, under Obama, when a major bank such as Bank of America (BAC) and Citigroup (C) was forced to pay billions in settlement money in a housing case, millions would be directed to groups such as Habitat for Humanity.
Republicans have long been critical of the payments, likening them to a slush fund.
Representative Bob Goodlatte of Virginia, chairman of the House Judiciary Committee, has complained that the Obama administration redirected nearly $1 billion through the payments. He introduced legislation to stop it.
Sessions' decision apparently ends the practice without legislation. It does not address whether the Justice Department will try to recover past payments.
Sessions alerted Justice Department officials and prosecutors around the country in a letter Monday.
Related: Sessions offered to quit at Attorney General in exchange with Trump
The letter does allow for certain exceptions, including payment that "directly remedies the harm that is sought to be redressed, including, for example, harm to the environment or from official corruption."
The $14.7 billion Justice Department settlement with Volkswagen over emissions cheating included $2.7 billion for projects across the country that will reduce emissions of nitrous oxide, the pollutant VW was caught emitting. It is not clear whether such a payment would be allowed in the future.