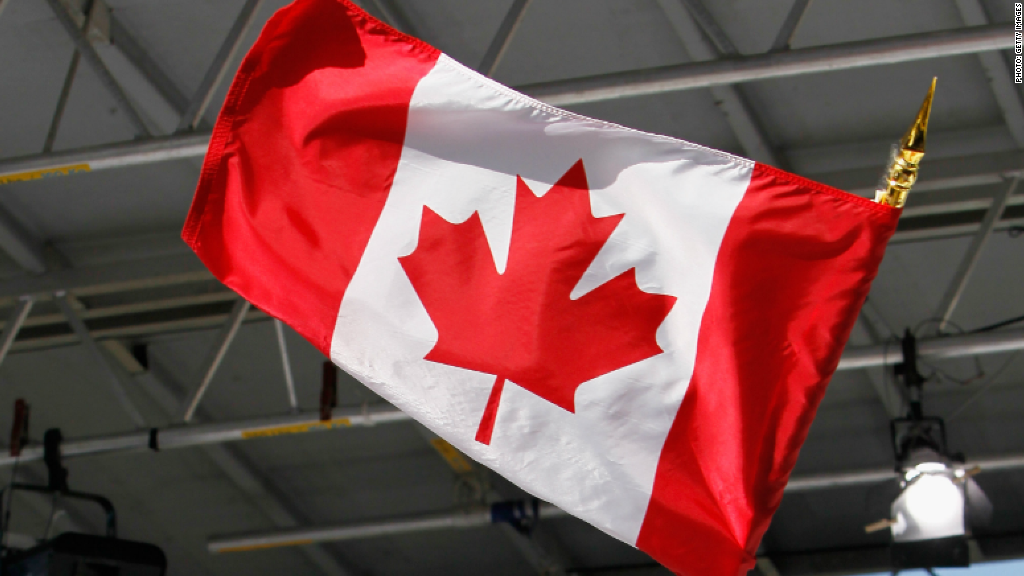 President Donald Trump won't stop tweeting about his travel ban. That's bad news for the U.S. tourism industry.
"That's right, we need a TRAVEL BAN for certain DANGEROUS countries," he tweeted Monday night.
So is Trump's war of words with the mayor of London in the wake of Saturday's terror attacks. And his decision to pull the U.S. out of the Paris climate agreement. Another stumbling block is the U.S. ban of large electronics on some flights from the Middle East.
"We know that politics does influence travel," said David Tarsh, a spokesman for ForwardKeys, a research firm that tracks 16 million airline bookings a day.
Trump's rhetoric and policy gives foreign travelers the sense that America is closing its doors, experts say. That's a big problem, since foreign visitors spend hundreds of billions of dollars in the U.S. each year.
The Global Business Travel Association estimates that the U.S. will lose $1.3 billion in travel-related expenditures in 2017, taking hotels, food, rental cars and shopping into account. The organization thinks more than 4,200 jobs could be lost as a result.
In a report out last week, ForwardKeys found that the U.S. is the only major country in which summer travel bookings are down year over year. Airline reservations for June, July and August are down 3.5% from 2016.
Tarsh said the firm can clearly chart the impact of the travel ban on tourism.
"When Donald Trump came in with his travel ban, there was a noticeable drop [in travel] to the U.S.," Tarsh said. " ... And then when the ban was overturned, there was a recovery. And when a new ban was announced, there was a drop off."
In January, Trump signed an executive order on immigration that temporarily barred travel from seven Muslim-majority countries. It was blocked in federal court shortly thereafter. In March, Trump issued a revised version, which has also been rejected by federal judges. The Justice Department is now hoping for relief from the Supreme Court.
Related: Trump travel ban is discouraging U.S. visitors
America's withdrawal from the Paris accord, which has 194 other nations as signatories, could do more damage to America's reputation abroad.
The move reinforces the perception that America is unwelcoming, said Mike McCormick, executive director of the Global Business Travel Association.
"It's just another example of how the collective set of these policies ... all of them add to that uncertainty, add to that feeling of distrust," McCormick said. "It definitely has an impact."
Comptoir des Voyages, a French travel agency, has seen a decline in U.S. travel bookings firsthand.
Alain Capestan, the firm's president, said he attributes the drop to Trump's immigration order, as well as what he describes as the president's "global behavior."
"The level of tourists ... coming from France is probably going to be reduced in 2017," Capestan said.