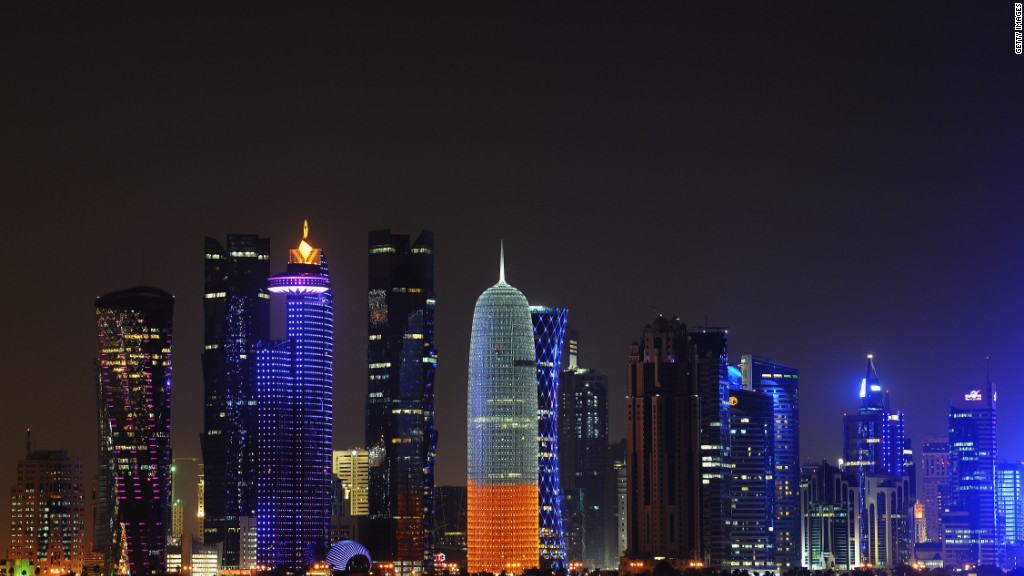 Qatar continues to pump gas to its neighbors despite a blockade that is already hurting the Gulf state.
Several Arab countries have cut diplomatic ties with Qatar in a dispute over regional security. In addition, the United Arab Emirates and Saudi Arabia have halted all road, air and sea traffic to Qatar, given Qatari citizens 14 days to leave, and banned them from transiting their territory.
Qatar is the world's leading exporter of liquified natural gas, and its biggest customers include Japan, South Korea and India.
The UAE is also on that list. A subsea pipeline, operated by Dolphin Energy, runs 364 kilometers (226 miles) from Ras Laffan in Qatar to Abu Dhabi in the UAE, and onwards to Oman.
It carries about two billion cubic feet of gas per day, most of that going to meet about 30% of the UAE's energy needs.
The terms of the contract are confidential, but gas industry analysts say the UAE pays well below the current market price.
So far, there's no sign that Qatar will cut off that vital flow of cheap energy, although it is keeping its options open.
"We cannot take our decisions based on or motivated by our emotions," Qatar's foreign minister, Sheikh Mohammed bin Abdulrahman Al-Thani, told CNN on Tuesday.
"There are rules and there are regulations and we are following all these rules and regulations -- if anything happened within the context of rules and regulations then we are going to consider all of our options."
Related: Philippines stops sending workers to Qatar
The UAE says it doesn't expect the diplomatic spat to affect the energy supply deal.
"These are commercial commitments with proper legal frameworks," Anwar Gargash, the UAE minister of state for foreign affairs, told CNN. "I don't think we will see that sort of retaliation."
Saudi Arabia, the UAE and other countries have accused Qatar of supporting terrorism and destabilizing the region. Qatar says the accusations are without foundation, contradictory and unjustified.
The tiny Gulf state sits on about 14% of the world's gas reserves, the third highest after Russia and Iran.
Related: Arab blockade is nightmare for Qatar Airways
The abundance of gas, which was discovered in Qatar in the 1970s, sets it apart from its oil-rich Gulf neighbors.
State-owned Qatargas was established in 1984. It shipped its first gas to Japan in 1996, an event that marked the beginning of an economic boom. International energy companies such as ExxonMobil (XOM), Total (TOT) and Shell (RDSA) have all had a hand in transforming Qatar's energy industry.
Qatar's gas wealth lies in its North Field, known as South Pars in Iran, with which it shares the vast deposit. It is the biggest gas field in the world, holding some 1,800 trillion cubic feet of reserves. In April, Qatar said it was starting a new development project there which would increase current production by 10%.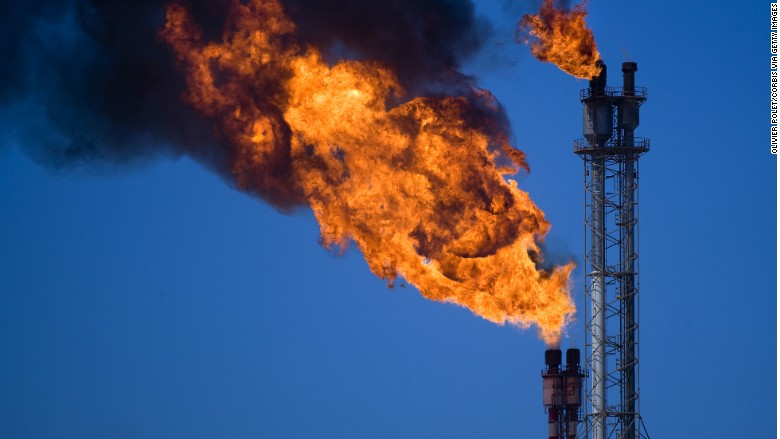 The commodity wealth has allowed Qatar to become one of the world's richest economies. And it's invested billions of dollars in a global portfolio of real estate and other assets.
Analysts say that won't be enough to hold out against a sustained embargo.
"The cost to the $150 billion Qatari economy of sustained isolation would be substantial and our base case is therefore that Qatar will be compelled to look for a quick diplomatic resolution," noted Amy McAlister at Oxford Economics.
Qataris have already begun to stock up on food, worried about imports drying up. And the potential for disruption to business was reinforced Wednesday when major international shipping lines said they would no longer call at Qatari ports. The UAE and Saudi Arabia have said they won't allow their ports to handle goods destined for Qatar.
Hong Kong's Orient Overseas Container Line said it was halting shipping to Qatar until further notice.
Qatar is also an oil exporter and a member of OPEC, sitting on 2% of the cartel's proven reserves. It pumps 656,000 barrels per day, but exports are unlikely to be affected as they are mainly shipped through Iranian and Omani waters. Neither of those countries are part of the blockade.