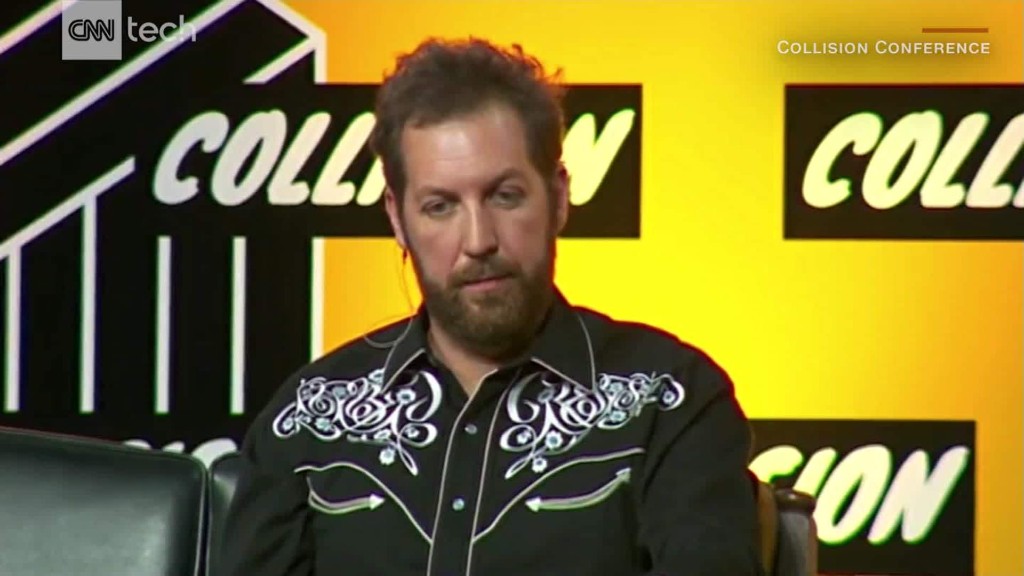 For Uber CEO Travis Kalanick, building a billion-dollar business may have been the easy part. It's growing up that's hard.
Under his leadership, Uber became a household name and earned a $68 billion valuation by raising unprecedented amounts of venture capital, dodging regulators in new markets and generally focusing on growth at all costs.
Kalanick trash talked the taxi industry, publicly admitted to undermining rival Lyft's ability to fundraise and proudly stated Uber's original premise was to let him and his friends "roll around San Francisco like ballers."
Now Kalanick and Uber are scrambling to fix some of the mess made along the way and prove it can be a mature business -- in every sense of the phrase. At stake may be Uber's ability to attract talent, avoid more customer boycotts and go public at a higher valuation.
On Tuesday, Uber took what may be its most painful step yet. The ride-hailing startup fired 20 employees following an investigation into hundreds of claims of sexual harassment, discrimination and other unprofessional behavior.
Dozens of employees are said to be in training or counseling. And additional details will almost certainly leak out about the unsavory individual cases that resulted in punishments.
The announcement was made at a staff meeting on Tuesday. Kalanick was absent as he is still with family following a tragic boating accident that killed his mother and seriously injured his father, according to a source familiar with the matter.
Related: Uber fires 20 employees over sexual harassment probe
But the challenge Kalanick faces upon his return is immense. Uber has been hit by a series of PR crises this year. The short list includes sexual harassment allegations, a major self-driving car lawsuit and Kalanick's confrontational behavior with a driver.
"I must fundamentally change as a leader and grow up," Kalanick said in February after video surfaced of him arguing with an Uber driver. "To say that I am ashamed is an extreme understatement."
A key part of that effort, according to a source familiar with the matter, has been filling out top leadership positions around Kalanick with seasoned executives.
Uber recently hired Frances Frei, a Harvard Business School professor considered to be a thought leader on organizational change, to take over as its SVP of leadership and strategy. It also poached Apple's star executive Bozoma Saint John to take over as its first chief brand officer.
Kalanick has previously said he plans to hire a COO to "partner with me to write the next chapter in our journey." This executive could help run the company while mentoring Kalanick, just as Facebook (FB) COO Sheryl Sandberg has done for CEO Mark Zuckerberg.
Despite these early steps, skepticism remains for Kalanick's transformation.
"Leadership style is not something people can just change very quickly. It's built up over years," says Sydney Finkelstein, a professor of management at the Tuck School of Business at Dartmouth College. "He's not 25 years old." In fact, Kalanick is 40.
"Where are the examples of other CEOs who switched gears in the ways he's promising?" Finkelstein added. "I haven't seen them."
Related: Uber's CEO is just so misunderstood
Some longtime Uber investors, however, have stressed their faith in Kalanick -- and Uber -- to change.
"I think Travis is materially changing right now, for the better," Chris Sacca, an early Uber investor, told CNN Tech's Laurie Segall last month. "For the first time, maybe ever, he's really acknowledging the places he could use help and I think is starting to take responsibility for his broader role."
Mike Walsh, another early Uber investor, echoed the sentiment to CNN Tech last month. "I truly believe Travis is a good guy and wants to do the right thing," he said.
In recent months, Kalanick has tried to show his good side. He talked about the importance of diversity with Al Sharpton and has gradually remade his social media profile to be more warm and professional.
-- Sara O'Brien contributed to this report.