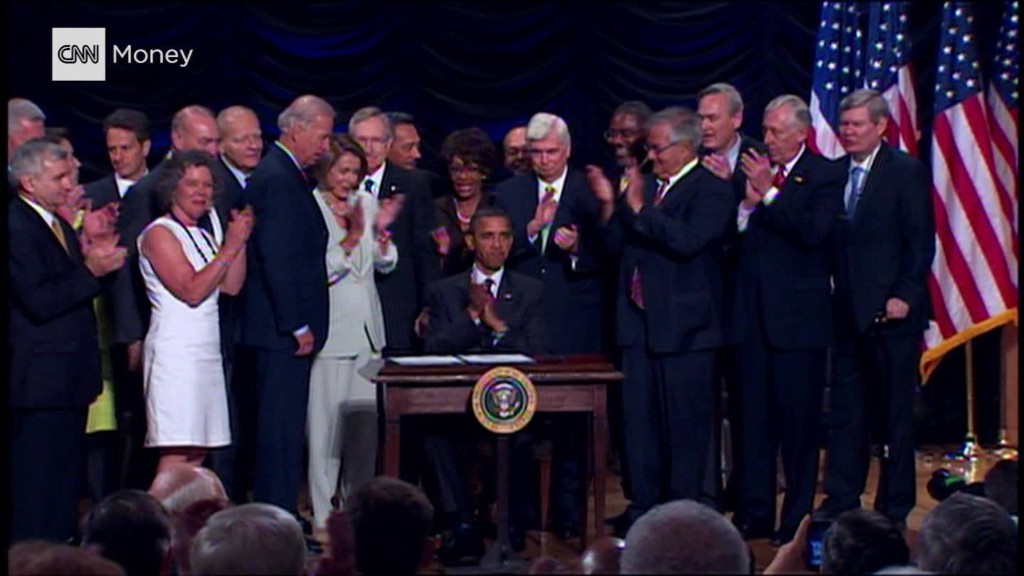 Lawmakers on Capitol Hill were busy last week, Apple held its annual product reveal and the president touted his plans to increase infrastructure spending.
Is your head still spinning?
Don't worry, we did the heavy lifting for you to break it all down.
FINANCIAL REFORM ON THE CHOPPING BLOCK
All eyes were on former FBI Director James Comey's testimony to the Senate intelligence committee on Thursday, but House Republicans also made some waves of their own. They passed a law that would gut much of the 2010 Dodd-Frank Act.
In the wake of the housing crash that led to the Great Recession, Congress passed sweeping financial reform that placed investment restrictions on banks via the Volcker Rule, required more regulations of derivatives and created the Consumer Financial Protection Bureau.
The sweeping legislation was created to avoid future financial meltdowns, but Republicans claim that it's hurt small businesses and economic growth.
House lawmakers passed The Financial Choice Act along party lines. The bill's architect, Representative Jeb Hensarling, said that it will "end bailouts once and for all" but not everyone is convinced. Some experts claim the Republican's bill is flawed. Here's an explainer of what's going on.
CATCH 'FIRE' THIS SUMMER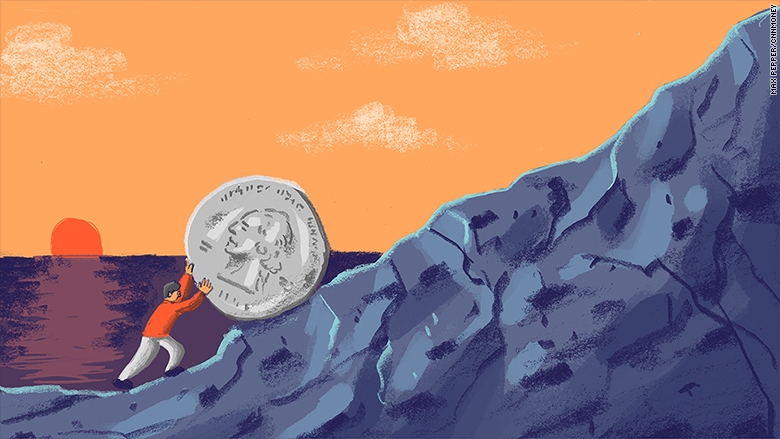 Let's make this summer the time you get on the path to financial freedom.
Ready?
We've got an easy-to-follow guide on how to be "financially independent and retiring early" or "FIRE" so that you won't always have to rely on the paycheck from your daily 9-5 grind.
It takes some sacrifices, but it's not impossible. Check out this couple for inspiration. They're in their 30s and are on track to retire by 40.
Let's also take the time to take care of some of those financial housekeeping items that you've been putting off. For instance, do you have enough life insurance? Do you even need life insure? We've got your answers here.
LET'S GET SPENDING!
The White House dubbed last week "infrastructure week." The president spent time in Ohio to push his plan and on Friday proposed the creation of a council to help builders get federal permits for infrastructure projects.
It's no secret that many of America's roads and bridges are in need of repair, but there's a big obstacle facing Trump's plans: his own budget cuts. CNNMoney's Patrick Gillespie breaks it all down.
WHAT'S UP APPLE'S SLEEVE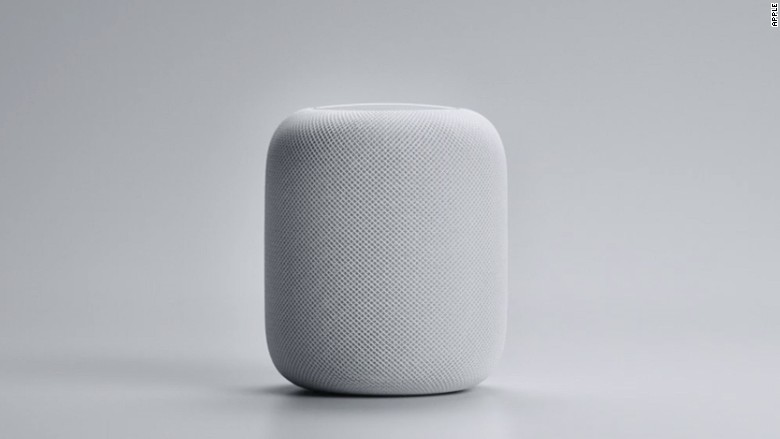 Apple announced it's getting into the smart speaker market with the HomePod at its annual Worldwide Developers Conference.
While this is the tech giant's first entirely new product in three years, it's not alone in this new market. Amazon (AMZN) has the Echo and Google (GOOG) has Home.
But not all voice-activated speakers are created equal. Here's your guide on what you need to know about tech's hottest new gadgets.
Apple (AAPL) is also looking to make driving a little safer by taking away the urge to look at your phone. A new feature called "Do Not Disturb While Driving" will be part of the iOS 11 software.
Whenever the phone is connected to a car using either Bluetooth or a cable, or if the car is moving, the phone will withhold any notifications for things like text messages or news updates.
MISSING: 3 MILLION FIRST-TIME HOME BUYERS
In the past decade, three million would-be first-time buyers have been shut out of buying a home. And their absence has been a drag on not only the housing market, but the overall economy as well.
But things seem to be turning around as more newbie buyers enter the market. If you're looking to jump in, but not sure where to start, here's a navigation guide.
Need some inspiration to jump into the real estate battlefield? Check out this story of a Millennial who sold his first home for $121,000 more than he originally paid. That's a nearly 74% price increase in just four years.
Massive student loan debt has hindered many first-time buyers' dreams of homeownership. Education Secretary Betsy DeVos said student debt is "of grave concern" last week during her testimony in front of the Senate Appropriations Committee.
And one city is taking matters into its own hands and helping its workers pay off their students loans. Read more about the new benefit here.
For parents looking to save for their kids' college education, check out this story for some tips on how to get the ball rolling.