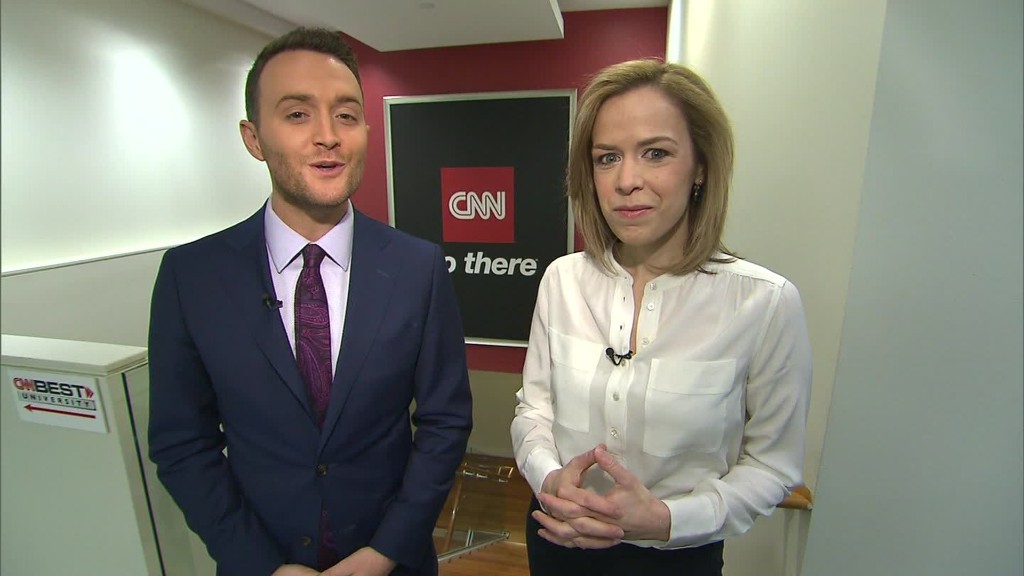 When you're looking for a job -- obsessively scanning job boards, sending out applications -- and not hearing anything back, it can begin to feel like you're all alone.
But a job coach says the reason you're not getting a response may be because your job search is too crowded.
Employers aren't getting back to you because they are overwhelmed with applications. Maybe they already have an in-house candidate. In some cases the job advertised does not even exist, says Sharmeen Akbani Gangat, founder of TheHiddenJob.com.
Stop spinning your wheels and take control of your job search, she says.
"The hiring process is as tedious for the hiring manager as it is for the job seeker," says Akbani Gangat. "What they prefer doing is asking around instead of going through the typical hiring route, hence hidden jobs."
Hidden jobs are positions that are not advertised. They are not on job boards. In some cases, the jobs do not even exist until you show up.
Even as the U.S. Department of Labor reports there are 6 million job vacancies, the reality is that there may be even more positions available.
As more job boards pop up, the likelihood of getting a job through them is going down, according to research. In a recent study by job recruiting site Jobvite, applicants who came through a referral were five times more likely than average to be hired. They were also 15 times more likely to be hired than applicants from a job board.
But what if you don't have a connection? According to Akbani Gangat, you don't need to know anyone. What you need to know is the organization's needs and how you can help.
"Sure it helps to network, but no one finds a hidden job by asking for a job," says Akbani Gangat. "You discover hidden jobs by digging around and understanding the hidden needs and challenges of organizations."
Here's how to turn the job search around and leave the masses behind so that you are the only one competing for the position:
Get over your skills
"Your skills are irrelevant!" says Akbani Gangat during a recent hidden jobs workshop in Washington, D.C. Gathered in the hotel conference room are 27 professionals ranging from an educator in his 60s to a recent college graduate who just earned his degree the week before.
Of course you need to be competent in your field, she says, but hiring managers don't hire you for your skills and experience. "They hire you to make their lives easier," she says. "You are solving a problem for them."
Your task in finding hidden positions is to sniff out problems and challenges within an organization or company and to present yourself as the solution.
As job searching has become easier because of electronic job boards, it also means thousands of other people are also applying.
By going for hidden jobs, you get the job competition down to where it is just you in front of the hiring manager, says Akbani Gangat.
Move from application mill to marketing campaign
Never hearing back from job applications you've sent out can be demoralizing. It can create a crisis of confidence leading job seekers to think they need more training, need to refocus, shift fields.
"You could be doing the work for years -- decades -- and you begin to question yourself," Akbani Gangat says. "Stop it."
She suggests aiming to not only by-pass the résumé filter, but the whole need to deal in résumés and cover letters at all. Turn your application mill into a singular marketing campaign.
You want to reach out to the right person with the right message. If you know your industry you'll be able to meet with colleagues, read blogs, go over the company's reports to discover needs in the organization and potentially a place for you.
But don't ask for anything, she cautions.
"The aim now is to make contact and hear back from them."
Nail the email (résumé and cover letter will follow)
Sure, you want your résumé to be accurate and your cover letter to be spell checked. But the heavy lifting when seeking a hidden job is the email that's going to get you a meeting with a possible employer.
This crucial message could be a cold email or it could build on a referral from someone your contact knows.
In the subject line you could use one of these three options: mention a referral like "Sandra recommended I speak with you," highlight a key insight about their group like "Your new client" or "Page 10 of your report," or connect to a current event like "What does the Fiduciary Rule mean for your team?"
It should be all about the company. And nothing about you.
In the email, according to Akbani Gangat, you'll want to answer their obvious question: "Why is this person contacting me?" The answer is not, "I'm looking for a job."
Rather, in a few lines you want to tell the contact that you've heard about a problem or challenge they have, and that you can offer a few suggestions. Then you request to schedule a time to talk.
Once in front of the hiring person, avoid talking about your experience or résumé.
"People want to hear stories in which they are the protagonist," says Akbani Gangat. Tell them a tale of their own challenges, what you think about their needs and suggest some solutions.
You may find yourself in a position that didn't exist before.