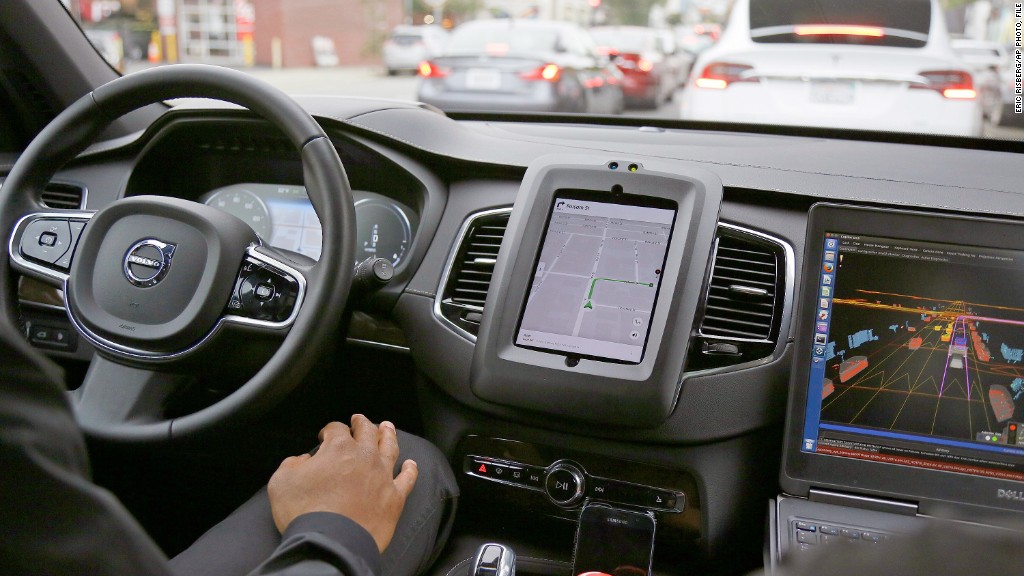 Apple isn't building its own car after all. At least not in the near future.
Instead, CEO Tim Cook says Apple is working on "the mother of all AI projects": self-driving car technology that could establish the company as a major player in the automotive market.
Cook discussed Apple's plans in an interview with Bloomberg TV that took place earlier this month but were first reported on Tuesday. It marked the first time that Cook has directly addressed the company's automobile plans, even as rumors have swirled about an "iCar" for much of the past few years.
Apple (AAPL) had originally planned on making its own car, according to Bloomberg. But it ultimately changed direction to focus on the artificial intelligence technology that powers driverless cars.
Autonomous vehicle systems are a "core technology that we view as very important," Cook said.
In April, Apple became the 30th company to get a permit to test self-driving cars in California.
Meanwhile, Cook remained coy about whether or not Apple would one day produce its own car.
"We'll see where it takes us," he said. "We're not really saying from a product point of view what we will do."
Related: Waymo retires its cute self-driving car prototype
Driverless cars are not the only major change coming to the auto market. Cook pointed to ride-sharing programs like Uber -- Apple's an investor -- and the electric car revolution as other major pieces of the disruption he said was "looming" over the car industry.
"If you've driven an all electric car, it's actually a marvelous experience," he said. "And it's a marvelous experience not to stop at the filling station."