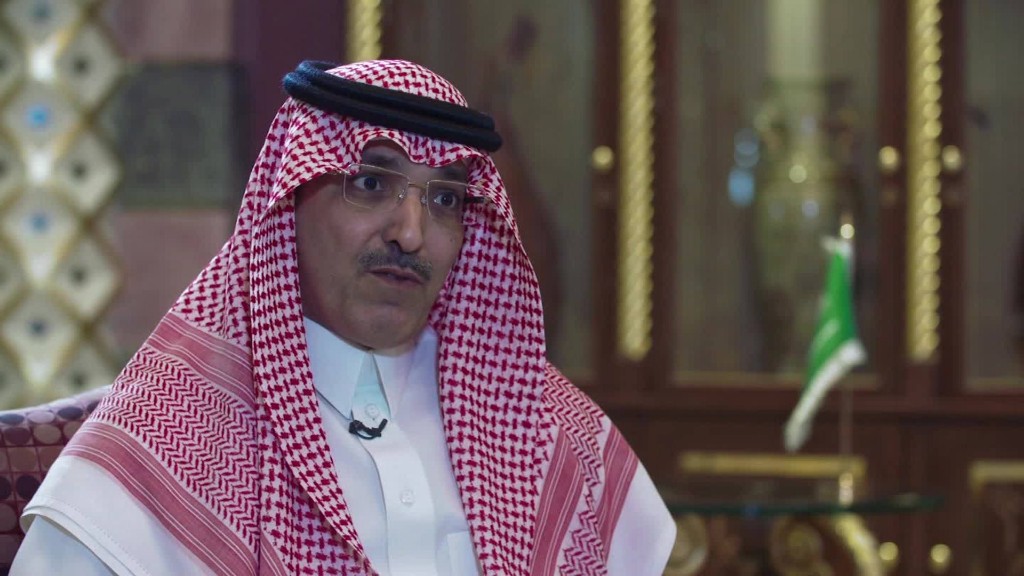 The U.S. oil boom will keep piling on the pain for OPEC well into next year.
In its first forecast for 2018, the International Energy Agency said Wednesday it expected countries outside the cartel to increase production by about 1.5 million barrels per day, outstripping the growth in global demand.
The U.S. alone will account for about half that increase in supply, the IEA said.
That means an entrenched market glut that has kept a firm lid on oil prices is likely to persist, despite disciplined efforts by most OPEC producers to rein in their own output.
"Our first outlook for 2018 makes for sobering reading for those producers looking to restrain supply," the Paris-based agency said in its report.
U.S. crude futures fell by 1% to trade at $45.97 a barrel after the report was released.
Related: What out OPEC, U.S. could break oil production record
OPEC, and some non-OPEC producers led by Russia, agreed last month to extend supply curbs for nine months through to the end of March 2018. The production cuts were introduced at the start of 2017 in a bid to revive prices.
Leading players such as Saudi Arabia and Russia have pledged to do "whatever it takes" to stabilize the market, and the oil revenues their economies depend on.
But those efforts have been blunted by a massive boom in production by U.S. shale operators, who have become much more efficient. The IEA expects U.S. crude production to grow by 780,000 barrels per day next year.
"'Whatever it takes' might be the mantra, but the current form of 'whatever' is not having as quick an impact as expected," the IEA said.
"Not only are [U.S.] producers increasing spending more sharply than initially thought, the pace and duration of new rig additions and drilling activity has exceeded all expectations," it added.
Related: Trump's renewable energy cuts alarm former officials
OPEC could decide to extend the cuts again at its next meeting in November.
The IEA also forecast rising supply from Brazil, Canada, the U.K., Kazakhstan, Ghana and Congo in 2018.