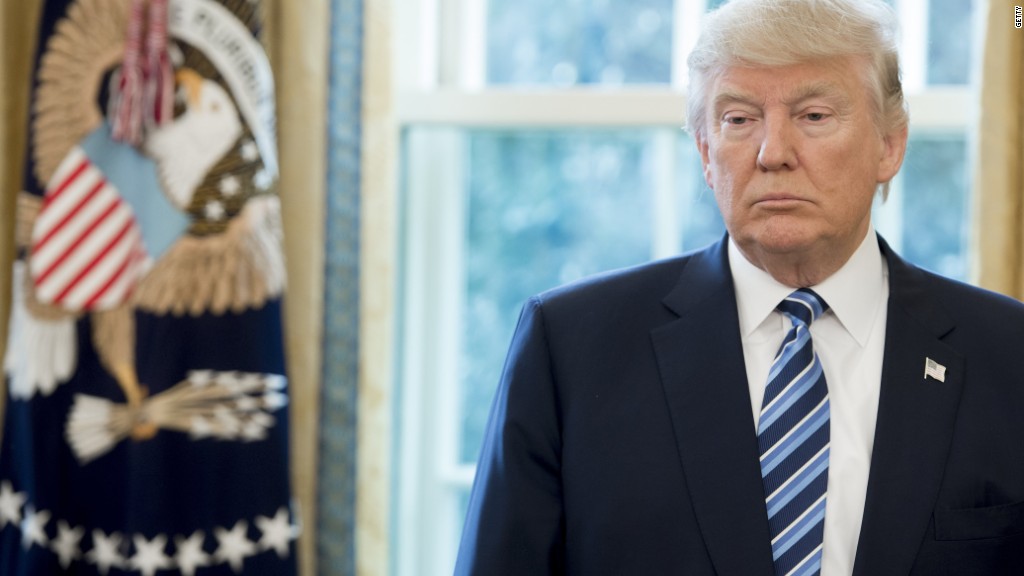 President Trump said he's "canceling" Obama's deal with Cuba. But that agreement was good for a lot of American businesses.
Many U.S. firms have welcomed the opening of a new market roughly 100 miles from the U.S. coast.
Now, Trump wants strict enforcement of the tourism ban and will prohibit commerce with Cuban businesses that are owned by military and intelligence services.
That could hit travel and construction companies, which have started to build a presence in Cuba. And many are speaking out.
On Friday, the U.S. Chamber of Commerce decried the changes.
"U.S. private sector engagement can be a positive force for the kind of change we all wish to see in Cuba," Myron Brilliant, the chamber's head of international affairs, said in a statement. "Unfortunately, today's moves actually limit the possibility for positive change on the island and risk ceding growth opportunities to other countries that, frankly, may not share America's interest in a free and democratic Cuba."
Secretary of State Rex Tillerson said Cuba's inaction on human rights is a big reason for the policy shift.
Caterpillar (CAT), which has long called for the U.S. government to end the trade embargo, also weighed in.
The maker of heavy equipment has been working to reenter the Cuban market since the Obama administration announced that it would reestablish diplomatic relations in 2014.
"Caterpillar believes that engagement with Cuba continues to represent a strong opportunity -- not just for American businesses, but to serve as a powerful tool for change," the company said in a statement. "We will continue to work closely with policymakers on the best way to accomplish these goals."
Related: Google launches servers in Cuba to speed up YouTube and search
Many companies in the hospitality industry have already doubled down on development projects, leaving them particularly exposed to the decision.
Airbnb said it plans to speak with the Trump administration and with Congress in the coming weeks. The startup said it has hosted 560,000 guests in Cuba since April 2015.
"Travel from the U.S. to Cuba is an important way to encourage people-to-people diplomacy," the company said in a statement. "While we are reviewing what this policy could mean for this type of travel, we appreciate that the policy appears to allow us to continue to support Airbnb hosts in Cuba who have welcomed travelers from around the world."
Marriott (MAR) noted that the company has invested significant resources to shore up its Cuba operation, with one hotel open and another in the works. It said the effect of Trump's order may depend on "forthcoming regulations."
"We continue to believe that increased travel between the United States and Cuba would serve to strengthen an evolving bilateral relationship, and Marriott remains ready to build on the progress that has been made in the last two years," the company said.
American Airlines (AAL) said it's urging customers planning trips to Cuba to closely watch for updates from the U.S. government.
"As a global airline, American is committed to continuing to operate service to Cuba," the company said. "We are reviewing the executive order to understand any potential impacts to our customers or our current service."
The carrier has 10 flights from the U.S. to Cuba every day, according to data from the Official Airline Guide.