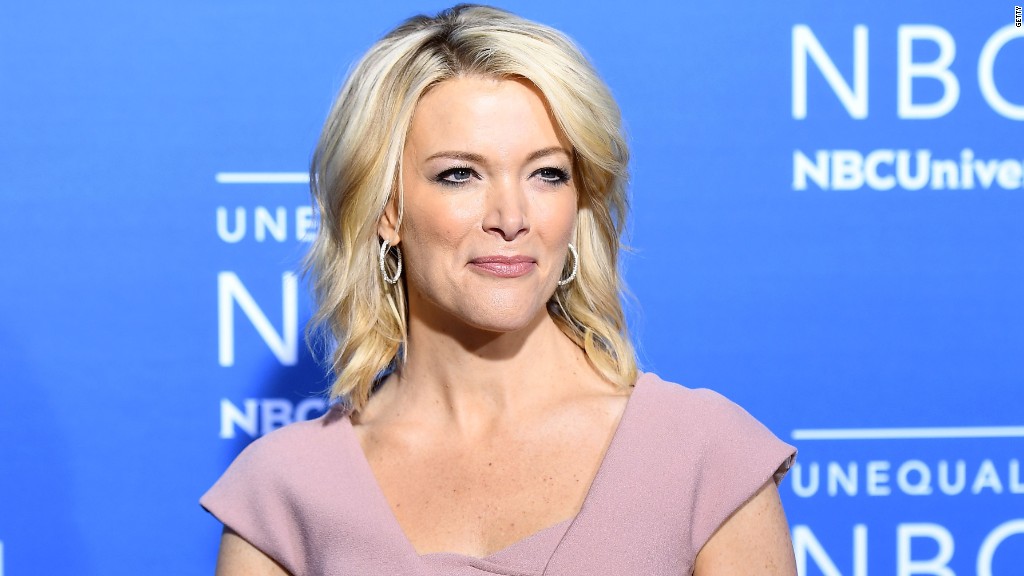 Megyn Kelly stepped into a hornet's nest with her Alex Jones interview, seemingly placing NBC News and its new star in a no-win situation. Amid that controversy, the piece that aired Sunday credibly justified covering the Infowars phenomenon, which was the bar that "Sunday Night With Megyn Kelly" ultimately had to clear.
Jones' influence clearly merits examination, especially given his periodic access to the Trump administration and their overlapping constituencies. The fringe element that Jones represents needs to be understood, which isn't the same as needing to be condoned.
Kelly struck that point right up front on "Sunday Night." Addressing advance criticism of the interview she said, "Here's the thing: Alex Jones isn't going away," adding that the conspiracy theorist "has millions of listeners, and the ear of our current president."
Kelly and NBC nevertheless appeared to be caught flatfooted by the visceral response providing Jones such a platform would trigger, which they shouldn't have. Not only is Jones a deeply divisive figure, but Kelly -- a former Fox News anchor -- is still toting around baggage from her last job, with many progressives eager to dredge up moments like her assurance to kids that Santa Claus is white.
Complaints from Newtown families due to Jones' odious assertions that Sandy Hook was a hoax heightened the pressure. Jones, meanwhile, did all he could to taint the piece in advance, surreptitiously taping their conversations and releasing them prior to the broadcast.
Setting the cautionary aspects of dealing with such a personality aside, "Sunday Night" can only be judged by what made it onto the screen, which began with Kelly promising to "confront [Jones] on his notorious lie about the Sandy Hook massacre."
Related: How NBC botched the Megyn Kelly rollout
Moving into a prosecutorial mode that was frequently her strength on Fox, Kelly did press him, enlisting a Newtown parent and MSNBC contributor Charlie Sykes to help contextualize the "toxic paranoia" that he spreads among his listeners.
That has included not just Sandy Hook, Kelly noted, but also baseless allegations regarding "Pizzagate" and Chobani yogurt. Those stories eventually elicited forced apologies from Jones -- part of a pattern, the NBC anchor said, of "reckless accusation, followed by equivocation and excuses."
Not surprisingly, Jones proved difficult to pin down, expressing ambivalence or seeking to deflect responsibility for certain views without renouncing them.
If this had been a "60 Minutes" interview, Jones did enough shuffling to look plenty squirrelly, without delivering what might be called a classic Mike Wallace moment. The main test, which the segment passed, was whether "Sunday Night" articulated a tough enough case and cross-examination to demonstrate that this was a legitimate topic -- even at the risk of providing Infowars wider mainstream exposure.
Mindful of the blowback, NBC made what was surely a tactical maneuver by enlisting the gravitas of Tom Brokaw to share thoughts about "hate speech" in the digital age. What the former "Nightly News" anchor said was perfectly fine, but it felt like an additional level of cover -- a window, perhaps, into just how nervous NBC brass were after a week's worth of second-guessing.
From that perspective, Kelly's handling of the interview should calm some nerves, even if it won't quiet all the dissenting voices. While it might sound like strange advice regarding an anchor who has spent the past year in the spotlight, NBC's best hope would be to finish "Sunday Night's" summer run without any more major waves, and hope for a fresh start when her morning program makes its debut in the fall.