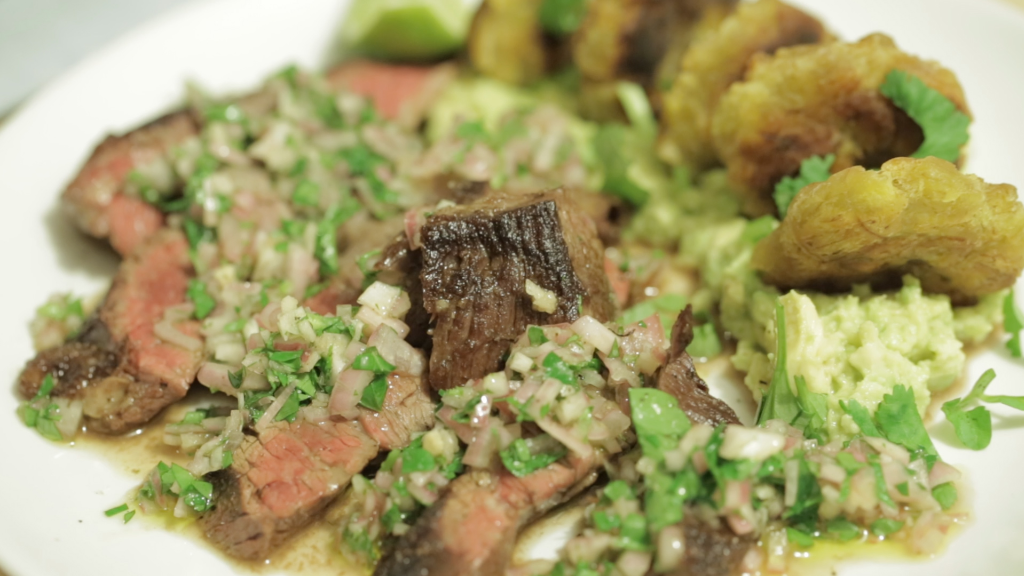 Blue Apron is expecting a big delivery of greens.
The meal-kit company said in a regulatory filing Monday that it could be worth $3 billion when its stock starts trading on the New York Stock Exchange.
Blue Apron, which plans to list under the ticker symbol APRN, said it will sell 30 million shares in its initial public offering at $15 to $17 a share. It will probably begin trading this summer.
If Blue Apron prices its offering at the midpoint of $16, it will raise $480 million and have a market value of just under $3 billion. That's up from a valuation of $2 billion the last time Blue Apron raised money from private investors, in 2015.
The valuation and the amount Blue Apron expects to raise could climb if the company decides to sell more shares or raise the price range for the stock.
It will be interesting to see how Blue Apron fares as a public company. Revenue has grown rapidly, from $77.8 million in 2014 to $795.4 million last year.
But Blue Apron's losses have mounted as well. It lost $30.8 million in 2014, $47 million in 2015 and $54.9 million a year ago. The company lost $52.2 million more in just the first three months of this year.
Related: Amazon wrecked the mall. Now it's coming for the grocery store
And a new competitive threat may be emerging. Amazon's (AMZN) surprise decision to buy Whole Foods (WFM) for $13.7 billion threatens to shake up the entire food business.
The stocks of other supermarket companies plunged because of competitive fears, as did the stocks of mass-market retailers with big grocery units -- most notably Walmart (WMT), Target (TGT) and Costco (COST).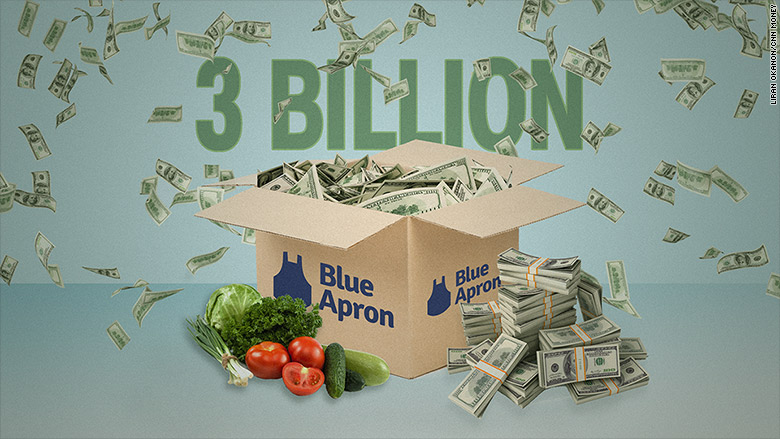 And stocks of food makers Conagra (CAG), Kraft Heinz (KHC) and Campbell Soup (CPB), among others, also fell as investors worried that Amazon may try to pressure these companies to sell their products for lower prices.
Blue Apron didn't mention Whole Foods or Amazon by name in its most recent SEC filing.
But it did say that business combinations and consolidation could "further increase the competition we face and result in competitors with significantly greater resources and customer bases than us."
Still, Blue Apron has some impressive backers -- and board members.
Related: What happens to delivery service Instacart after Amazon-Whole Foods?
Two of the company's largest investors are the Silicon Valley firm Bessemer Venture Partners, which has invested in Pinterest, Yelp (YELP), Skype and LinkedIn -- the latter two are now owned by Microsoft (MSFT) -- and mutual fund giant Fidelity.
There's even a Blue Apron connection to Warren Buffett. One of the company's board members is Tracy Britt Cool -- CEO of the kitchenware company Pampered Chef, which is owned by Berkshire Hathaway (BRKB).
Cool has been a trusted adviser to Buffett during the past few years, and she's on the board of Kraft Heinz along with Buffett. Kraft Heinz is Berkshire's largest investment. The Oracle of Omaha's firm owns more than a quarter of it.
So maybe Buffett will one day have some Blue Apron stock delivered to his portfolio.