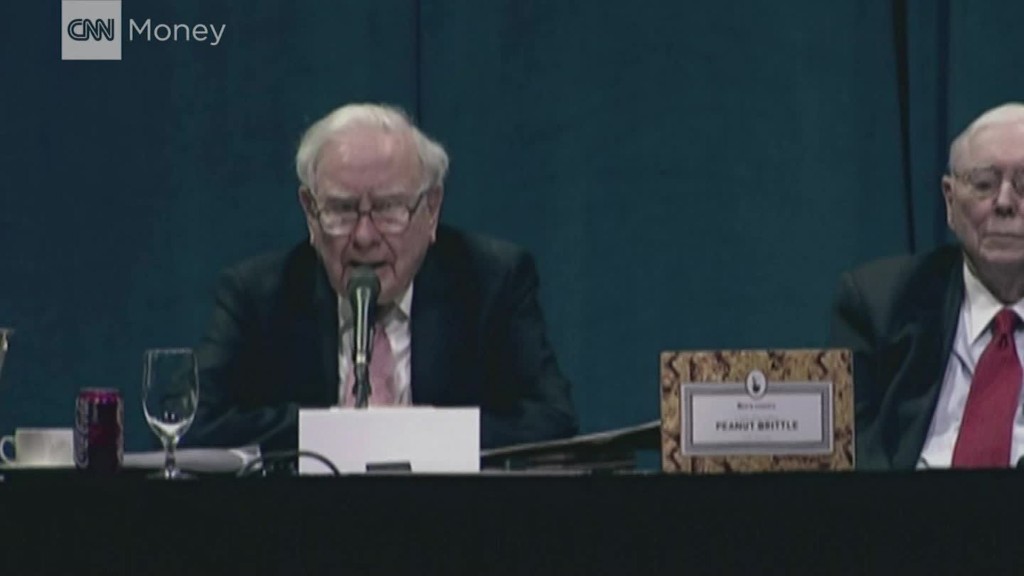 Elizabeth Warren is so livid with Wells Fargo that she's demanding the government take the dramatic step of throwing out most of the board of directors.
The Democratic senator fired off a letter Monday demanding that the Federal Reserve "remove" the 12 Wells Fargo directors who served between May 2011 and July 2015. That's when Wells Fargo has acknowledged firing 5,300 workers for creating 2 million fake accounts.
The scandal "revealed severe problems with the bank's risk management practices," giving the Fed the power to oust the directors, Warren wrote to Fed chief Janet Yellen.
"The Federal Reserve must hold the Wells Fargo Board members accountable for their risk-management failures," Warren wrote in the letter, which was first reported by CNBC.
But Wells Fargo (WFC) directors shouldn't start packing their bags just yet. Experts in bank regulation said such an ouster would be unprecedented at a big bank and is unlikely, despite the uproar over Wells Fargo's conduct.
"It's a drastic action that doesn't seem ripe. Removing an entire board is just too much for me," said Ernest Patrikis, who served for 30 years at the Federal Reserve Bank of New York and now advises banks as a partner at the law firm White & Case.
Related: New Wells Fargo scandal over modifying mortgages
But Warren is clearly pressuring the Fed to do something and trying to counter President Trump's push to rip up regulation.
She pointedly noted in her letter that other regulators have already punished Wells Fargo. For instance, the Consumer Financial Protection Bureau, which Republicans want to rein in, fined Wells Fargo a record $100 million last September.
"The Federal Reserve has done nothing to date, despite its ample statutory authority," Warren wrote. "It is time for the Federal Reserve to act as well."
It may not be fair to say the Fed has done nothing. Yellen said in September that the Fed launched a review of the compliance and governance systems at big banks.
A Fed spokesman said the central bank has received the letter and plans to respond.
The timing of Warren's letter is interesting: Less than two months ago, all of Wells Fargo's directors were re-elected, although some received very low levels of support.
Warren cited a federal law that empowers the Fed to remove directors if they "engaged or participated in any unsafe or unsound practice" that caused a federally insured bank to "suffer financial loss."
Warren argues that these points have been established -- in part by Wells Fargo's own internal investigation, which found that Wells Fargo suffered from inadequate risk management systems that should have flagged the illegal activity earlier.
Shareholder advisory firm Institutional Shareholder Services agrees. ISS argued the Wells Fargo board made the scandal worse by failing to provide oversight that could have limited the damage.
The Federal Reserve's own supervisory manual says that failing to establish an adequate risk management system is considered "unsafe and unsound conduct" at a big bank.
Wells Fargo has also undoubtedly suffered reputational and financial loss, including a $142 million class action settlement with customers harmed by the fake accounts.
"Simply put, the Board cannot possibly have satisfied its risk-management obligations under Federal Reserve regulations," Warren said.
Related: The most dangerous part about killing Dodd-Frank
The three directors who joined the board after 2015, and presumably would be spared by Warren, are CEO Tim Sloan and independent directors Karen Peetz and Ronald Sargent
In response to Warren's letter, Wells Fargo noted that its board and management team have taken many steps to hold executives accountable and "make things right" with customers.
For instance, Wells Fargo has eliminated its unrealistic sales goals, promoted Sloan to CEO and encouraged workers to speak up about bad behavior.
"That work continues and remains a core part of our efforts to build a better Wells Fargo for the future," the bank said in a statement.
A spokesman for Wells Fargo's independent directors declined to comment on the Warren letter.