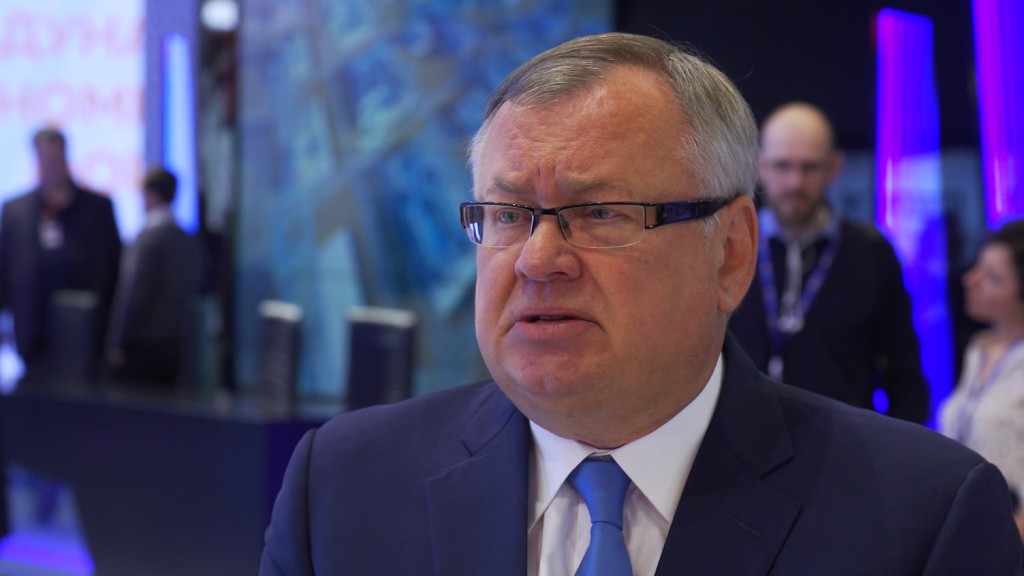 The U.S. tightened sanctions on Russia Tuesday in a bid to force the end of its occupation of Crimea.
Two Russian government officials were among 38 people and entities who have been added to a list of sanctions targets. Their assets will now be frozen, and they will be forbidden from doing business with U.S. citizens and companies, or raising financing in America.
The Treasury Department said in a statement that the steps are consistent with the U.S. commitment to seek a diplomatic resolution to the crisis in Ukraine. Sanctions would not be lifted until Russia leaves Crimea, it added.
"This administration is committed to a diplomatic process that guarantees Ukrainian sovereignty, and there should be no sanctions relief until Russia meets its obligations under the Minsk agreements," Treasury Secretary Steven Mnuchin said in the statement.
Russia's foreign ministry said it regrets the U.S. decision to tighten the sanctions.
"It is with this feeling of once again missed opportunities to move towards improving our bilateral relations that we begin to work out our response measures," said Deputy Foreign Minister Sergei Ryabkov, according to Russian state-run news agency RIA Novosti.
The U.S. sanctions are designed to counter attempts to circumvent previous sanctions imposed on Russia over the annexation of Crimea in 2014.
Several Ukrainian separatists have also been added to the list.
The move is likely to kill off any remaining hopes Russia may have that President Trump's election in November could lead to improved relations between Moscow and Washington.
Related: Trump denies Exxon permission to drill for oil in Russia
The U.S., EU and other Western countries have said repeatedly that sanctions will remain in place until Moscow fully implements the Minsk ceasefire agreement signed in 2015.
Russian President Vladimir Putin said last week that efforts to extend the sanctions and make them stricter was "nothing surprising." He said other countries have been imposing sanctions on Russia throughout its history, whenever they felt that "Russia is serious competition."
"If there was no Crimea, no other problems, they would come up with something else to suppress Russia. This is how this policy was always presented -- to hold Russia back," Putin said in a televised call-in interview with Russian citizens last week.
The European Union extended its own sanctions over Russia's annexation of Crimea on Monday. These measures forbid investment in Crimea, as well as imports from the region to the EU.
Broader European sanctions on Russia and some of its officials are also expected to be extended before they expire at the end of July.
These sanctions are designed to cut Russian firms off from Western funds -- restrictions that have led to a downturn in investment and new projects. They also froze assets and bank accounts of some Russian and Ukrainian officials, and banned the export of arms and other goods to Russia.
Separately from the Treasury, the Senate passed a bill last Thursday that would slap Russia with new sanctions and give Congress the power to review any White House attempts to roll them back. The bill is now in the House of Representatives.
Trump had previously suggested that he would be willing to roll back the punitive measures in exchange for Moscow's cooperation on other issues.
-- Pamela Boykoff contributed to this article.