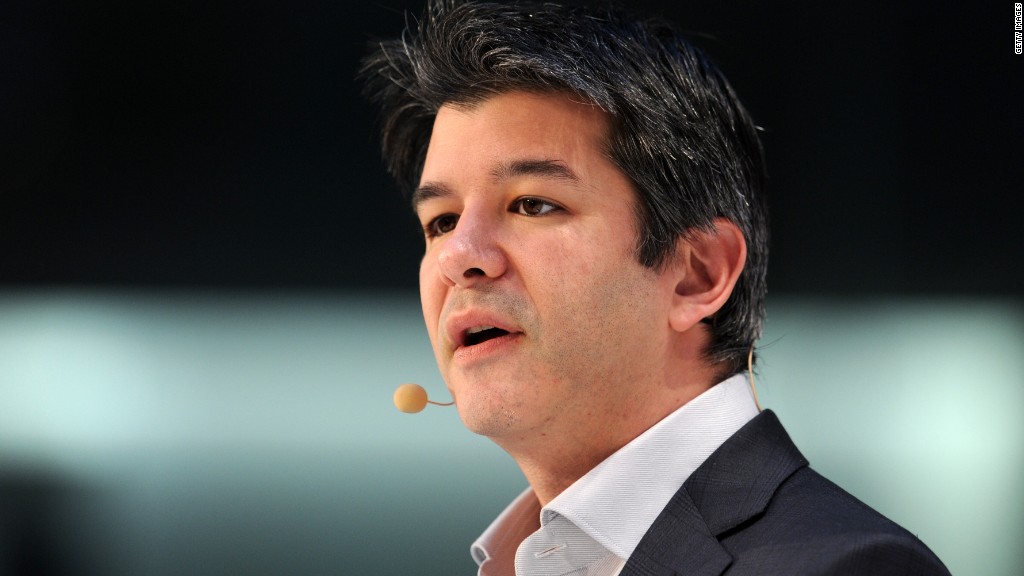 Uber wants to make amends with drivers.
On Tuesday, the company said it will introduce tipping for drivers, something the company has strongly objected to in the past. The $68 billion startup has been roiled by a series of crises in recent months, ranging from sexual harassment allegations to an executive exodus, to a video surfacing of CEO Travis Kalanick arguing with his Uber driver.
Tuesday's move could be part of its cleanup effort. Uber cofounder and chairman Garrett Camp spoke out about the company's recent scandals, and its contentious relationship with drivers, on Tuesday.
"A friend recently asked me, 'What went wrong?' and the answer is that we had not listened well enough to those who got us here ... our team and especially our drivers," wrote Camp in a Medium post titled "Uber's path forward."
The post comes one week after Kalanick stepped aside from his CEO duties indefinitely. Kalanick is also mourning the loss of his mother, who tragically passed away in a boating accident last month.
Related: NYC Uber drivers could soon start getting tips
On Tuesday, Uber launched a campaign called "180 Days of Change," pledging to make improvements for the next six months. The first set of changes had to do with driver earnings, and at the top of that list was the option for tipping. It will roll out on Tuesday in Seattle, Minneapolis and Houston and expected to expand to all U.S. cities by the end of July.
While Lyft has supported tipping since its early days, Uber has repeatedly refused to include this option, citing a "hassle-free" experience that's better for drivers and riders.
"I've always been frustrated by Uber's lack of empathy toward drivers, and although this won't shift the perception overnight, it is a big step in the right direction," wrote Harry Campbell, who runs a popular blog, The Rideshare Guy.
"Cuts to driver pay across the ride-hail industry have made tipping income more important than ever," said Jim Conigliaro Jr, founder of the Independent Drivers Guild, which had been pushing Uber to make the change.
In addition to tipping, Uber also announced a series of changes to how drivers are earning money, including shortening the free cancellation period from five minutes to two.
Camp said that while all companies have growing pains, Uber's were "much more serious" because of how fast the company grew. "We must update our core values, listen better to employees and riders, and prioritize our drivers," he wrote.