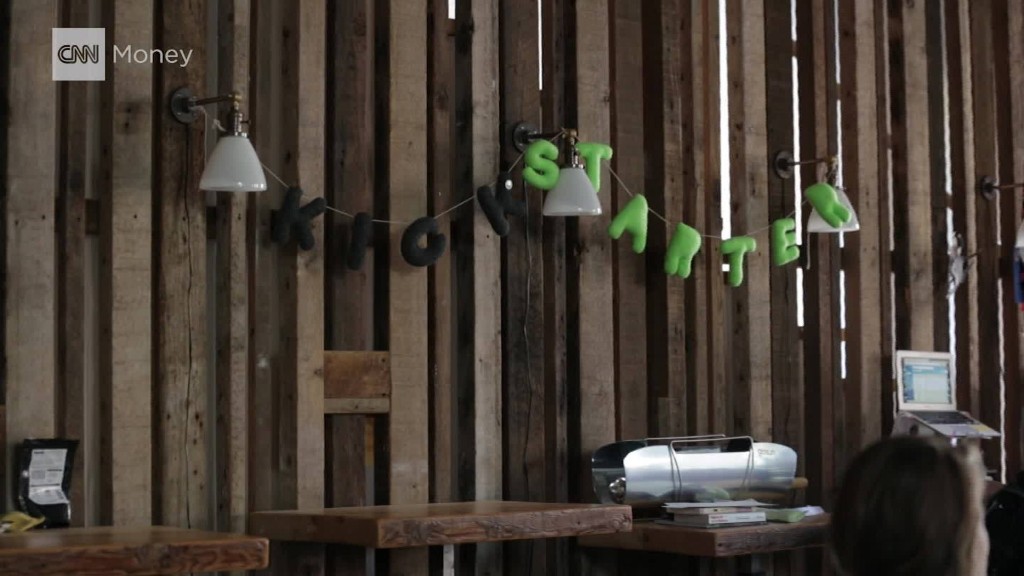 Etsy is acknowledging that it needs to be more "nimble."
On Wednesday, the company said it is cutting another 140 jobs, or 15% of its current workforce. That's in addition to trims it made in May, when it let go of another 90 people.
Etsy's business has been struggling. It reported $421,000 in losses during the first quarter of the year, down from more than $1 million the same quarter the year before.
Its CEO Chad Dickerson, who took the company public in 2015, resigned in May. Dickerson had led the company for six years. "The board decided that it was time for new leadership to take Etsy forward and I support that decision," he said at the time.
Josh Silverman, a board director, took over his duties as CEO, while investor Fred Wilson took over as chair of the board.
The company has a unique spotlight on it. When it went public, it was the largest certified socially-responsible company, or B Corporation, to do so in the U.S. At the time, it was worth over $3 billion. Priced at $16, its shares soared to $30 during its first day of trading.
Related: Startup Zenefits owes employees $3.4 million
B Corporation certifications are meant to allow companies to pursue social goals as well as financial ones. But in May, one of its investors -- Black-and-White Capital LP -- urged the company's board to consider its fiduciary duty to sell the company. It cited Etsy's declining share price since going public -- it's not trading at $14 a share.
In a statement Wednesday, Silverman said Etsy's layoffs are a bid to "drive focus" at the company. "We will be a more disciplined company that is better positioned to create the world's most compelling buying and selling experience," Silverman said in statement.
The new round of layoffs will cost the company between $6 and $8.8 million in severance and exit payments and will mostly hit its Brooklyn headquarters. Additionally, Etsy said it will be pausing its brand marketing efforts for the rest of the year.