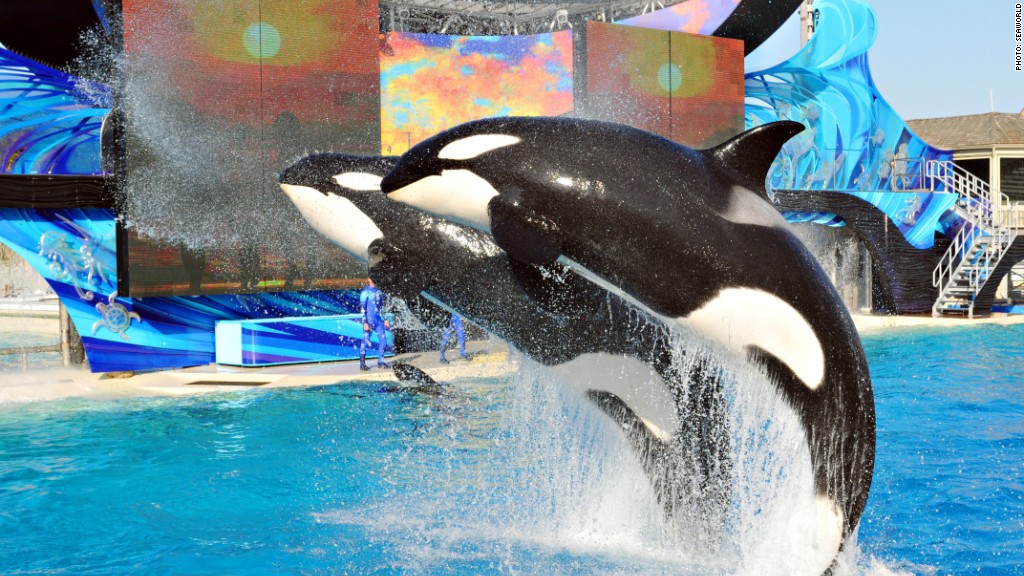 SeaWorld revealed in a public filing Friday that two federal agencies are investigating the company for matters related to CNN's "Blackfish" documentary.
The company said it's the subject of separate probes -- one from the Justice Department and another by the Securities and Exchange Commission.
The investigations are looking into "disclosures and public statements" made by company executives in August 2014 or earlier "regarding the impact of the 'Blackfish' documentary" and SeaWorld's stock, according to the public filing.
The filing states that the company's board of directors formed a special committee earlier this month to help SeaWorld respond to the inquiries. The company says it "has cooperated with these government inquiries and intends to continue to cooperate with any government requests or inquiries."
Related: Easter wreaks havoc with SeaWorld attendance
Additional details about the investigations were not immediately available. The Justice Department and SeaWorld declined to comment, and the SEC did not immediately respond to an inquiry.
CNN released "Blackfish" in 2013. It details alleged mistreatment of orca whales by SeaWorld workers, and it led to massive amounts of backlash. The Orlando, Florida -based water park operator responded to the film by calling it false, misleading and "emotionally manipulative" propaganda.
Animal rights organization PETA launched a campaign against SeaWorld. PETA claims SeaWorld's animals live shorter lives in captivity than they would in the wild.
SeaWorld has fought back. In recent years, the company has taken numerous steps to boost its image with a series of ads that feature SeaWorld employees discussing the care that animals receive at its parks. The company has said in the past that PETA has been spreading lies.
Last year, SeaWorld announced that the killer whales currently in its care will be the last generation of the mammals enclosed at the water parks.