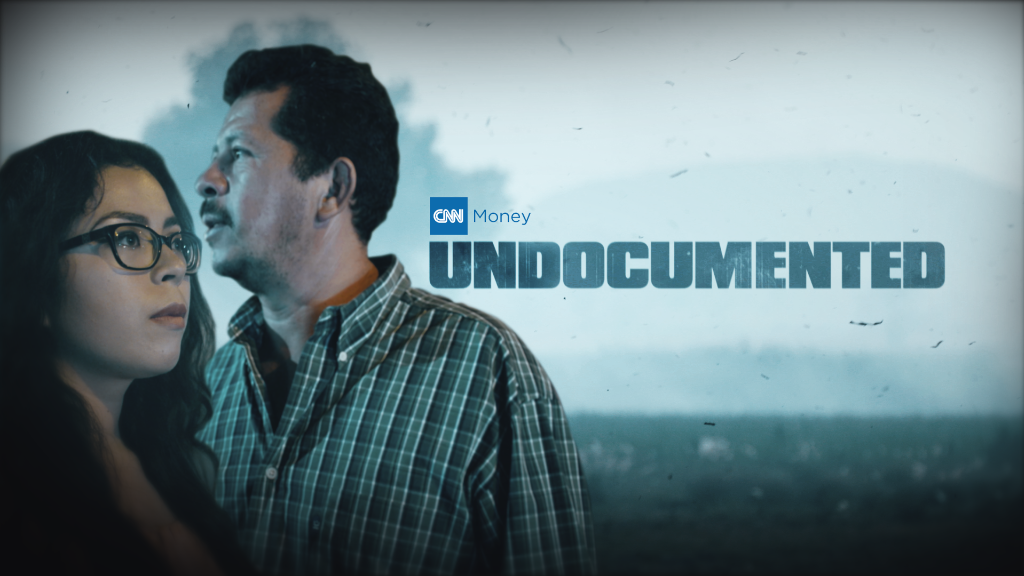 If you ask Orlando Lopez, getting deported was the best thing that ever happened to him.
His parents had brought him to the United States when he was just three years old, hoping to offer him a better life. But by the time he was a teenager, Lopez's future was looking bleak.
Lopez recalls that he was a good student at his Fort Worth, Texas high school. But he says he was also a wannabe gangster who ended up serving seven years behind bars. He earned his GED while incarcerated.
At age 24, after serving his time, he was deported to Mexico.
"Being deported was the best thing that's happened to me," said Lopez, now 38. "The rhythm of the life I was living, I would have been a statistic."
Today, Lopez lives in Chihuahua, Mexico, with his wife and daughter. "Being here in Mexico, I found my wife and we have a beautiful baby daughter together -- those are huge blessings," he said.
Related: After ICE raided a California factory, this family's American Dream was shattered
When he arrived in Mexico, Lopez was able to leverage his fluent English speaking skills to find work. For the past 10 years, he's worked at an international call center that provides customer service, mostly for U.S.-based companies and their customers.
Lopez said about 30% of the workers in the Chihuahua call center grew up in the U.S. and were either deported or returned to Mexico on their own. That mix has helped to keep the office culture very American, but new workers still get homesick for the U.S., he said.
"I understand that making pesos and making dollars, there's a huge difference, and you can't immediately give yourself the quality of life that you had in the States," Lopez said.
Related: How much it costs ICE to deport an undocumented immigrant
His own transition to Mexican life had its fair share of hurdles -- from the uncertainty of couch surfing with friends and family to adjusting to the culture. "In Mexico, there's no personal space. I had to tell people that I'm not used to them standing so close to me," he said.
But Lopez has since adjusted -- and flourished -- in Mexico.
Lopez arrived in Mexico just as the economy was on an upswing. Now he and his family are part of the country's burgeoning middle class.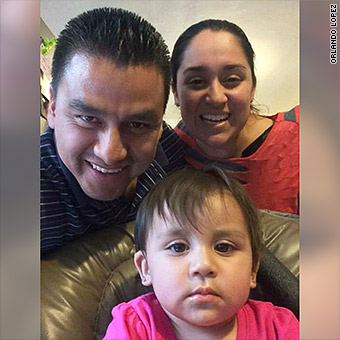 He climbed through the ranks at the call center over the years and today he oversees 17 employee trainers and its 80-plus customer service representatives.
"I love the people here, and helping to develop their careers," he said. "We've formed a bond of support. All of us who are in the same situation know each other."
Lopez now owns two cars and can take his family on vacations overseas. He's even become a homeowner. After two and a half years on the job, the call center's employees can qualify for a mortgage through the company's affiliation with Mexico's national mortgage lender, Infonavit.
"I tell my mom that if I lived in the States, I don't know if I'd own my own house. I think I'd be renting," he said.
Related: She was 13 when her family fled to Mexico
Lopez admits that not everyone in Mexico has had the opportunities that he has had. He said growing up in the U.S. and speaking fluent English has given him a leg up when it comes to finding work.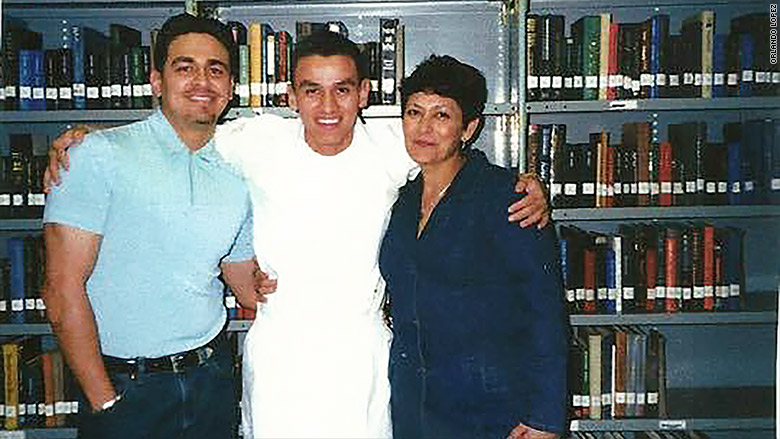 "It won't be the same thing as life in the U.S., but there are plenty of jobs here because of your English," he said.
To undocumented Mexicans living in fear of being deported in the U.S., Lopez said Mexico isn't the country they remember leaving. Plus, he said, if they end up in Mexico they could come out from the shadows.
"Though your cage may be gilded, it doesn't stop being a prison," he said about life in the U.S. "In Mexico, at least you'd be free."