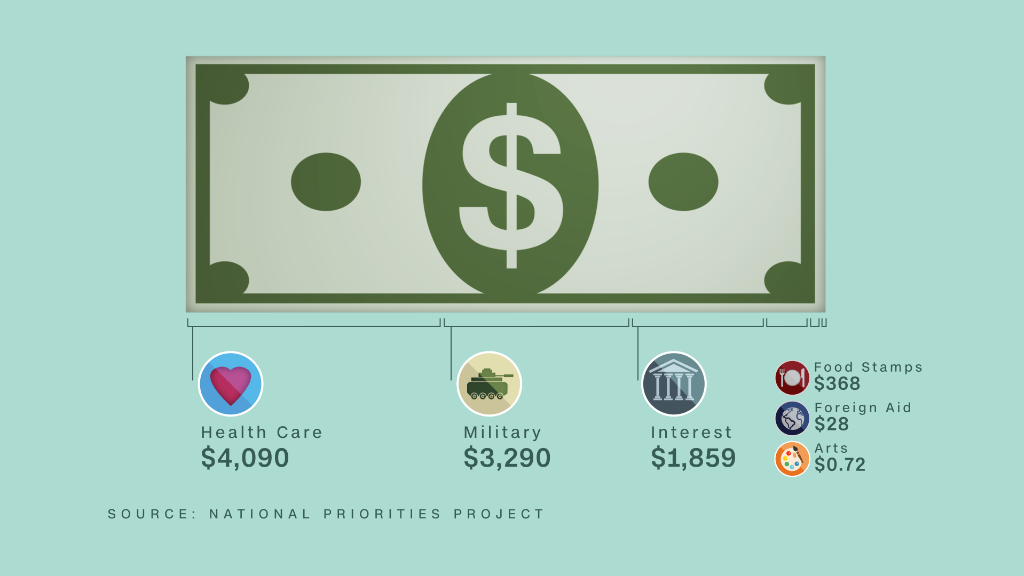 President Trump's economic agenda got a thumbs down from the International Monetary Fund on Tuesday.
The IMF cut its forecast for U.S. economic growth for this year to 2.1% from a previous estimate of 2.3%. Its leaders cited highly uncertain policies on tax reform and an agenda that hurts middle class Americans as well as long term challenges such as an aging labor force.
IMF officials welcomed many of Trump's broad principles: Simplify taxes, rebuild roads and bridges, and lower government spending.
But "it became evident that many details about these plans are still undecided," IMF officials noted in their review, known as an article IV consultation published on Tuesday.
A Treasury spokesperson said "we appreciate the IMF's support of the administration's broad policy objectives" as it aims to create policies to boost U.S. and global economic growth.
In January, the IMF raised its growth projection for the U.S., assuming that Trump and a Republican controlled Congress would get tax reform and other economic reforms under way. That's in doubt now.
Related: Trump says tax bill is 'moving along.' It isn't.
President Trump is promising to get U.S. economic growth up to 3% a year during his first term. But the IMF, citing its evaluation of Trump's budget, says the 3% goal is "an extremely optimistic growth assumption."
Moreover, IMF leaders say it would be challenging to boost growth to 3% with the U.S. job market already at full employment, along with a large share of baby boomers retiring and slow gains in productivity. Many economists, including those at the Federal Reserve, expect growth of around 2% for the next few years.
Trump's budget, as currently proposed, makes significant cuts that the IMF believes "would appear to counter to the budget's goals of promoting safety and prosperity for all Americans." IMF officials say lower and middle class Americans would bear the brunt of Trump's budget cuts.