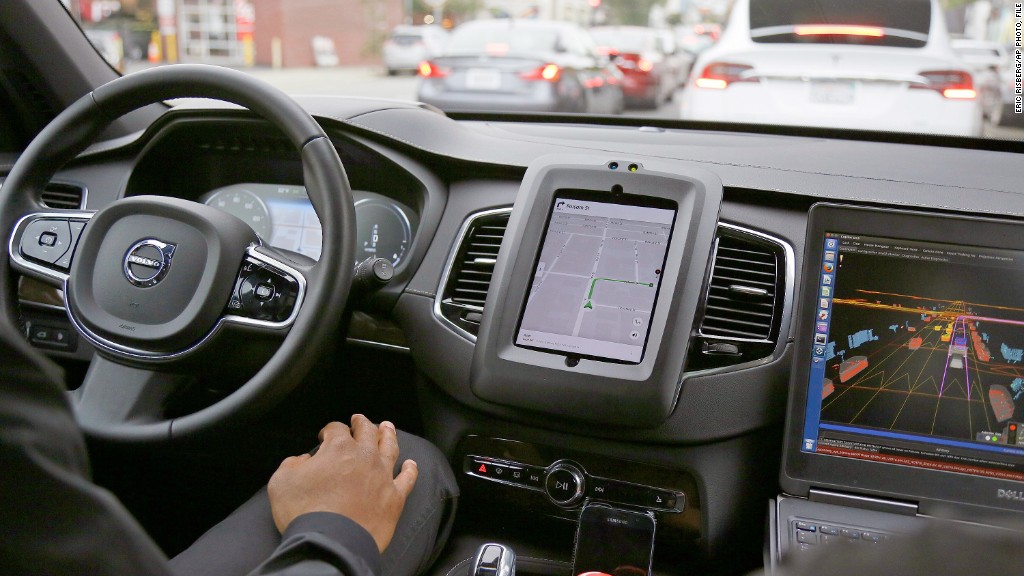 One of the most renowned names in artificial intelligence is teaming up with self-driving car startup Drive.ai.
Silicon Valley-based Drive.ai announced Tuesday that Andrew Ng has joined its board of directors. Ng was the chief scientist at Chinese tech giant Baidu until March, and previously founded and led the Google Brain project, an artificial intelligence effort.
Drive.ai also revealed plans to launch a pilot test later this year so customers can ride in its self-driving vehicles. To fund this, it raised $50 million from venture capital firm New Enterprise Associates.
"This is one horse worth betting on," Ng told CNN Tech. He sees Drive.ai as well-positioned in the competitive world of self-driving technology because of how heavily it relies on automation. Drive.ai doesn't manufacture vehicles, but provides the software that acts as the brain of the self-driving car. Its test vehicles visibly stand out from competitors due to a roof-mounted screen that displays alerts to pedestrians. The screen is designed for the car to easily communicate its intent to pedestrians, such as whether it's stopping.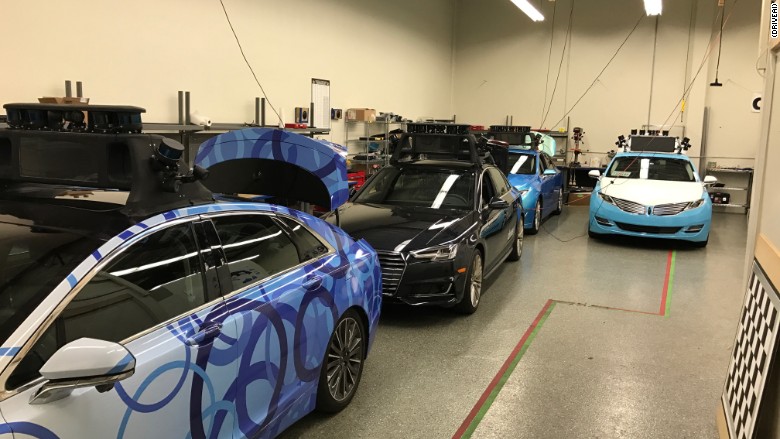 Unlike many of its competitors, Drive.ai doesn't manually teach its cars to recognize the different types of traffic lights around the world. These lights come in all shapes and sizes. So programming individual rules for what all traffic lights look like is time intensive. Instead, Drive.ai exposes vehicles to thousands of traffic lights, so that it learns independently to identify the signals. Ng believes this should help Drive.ai more quickly deploy its vehicles.
Related: 2016: A tipping point for excitement in self-driving vehicles
Ng argues every company using artificial intelligence is not truly an AI company. He compares this to a retailer with a new website that thinks it's an internet company versus Amazon, a company with the internet deep in its DNA.
"True internet companies tend to be much better at A/B testing and running a lot of experiments," Ng said. "They have much shorter iteration times and are much more data driven with decision making. They tend to push decision making down from the CEO to the engineering product managers."
Ng believes this extends to artificial intelligence companies. It's not enough to simply use a bit of artificial intelligence to control a self-driving car. The technology needs be woven deeply into a company's culture and practices.
Drive.ai has grown rapidly since its founders met as graduate students in Ng's artificial intelligence lab at Stanford. Its CEO, Sameep Tandon, impressed Ng with his ability to bridge robotics and artificial intelligence. The startup's initial funding in April 2015 came from Ng's wife Carol Reiley, Drive.ai's president. The team has since grown to 70 employees.
Drive.ai envisions operating fleets of self-driving vehicles that are used for ride-sharing, deliveries and municipal services.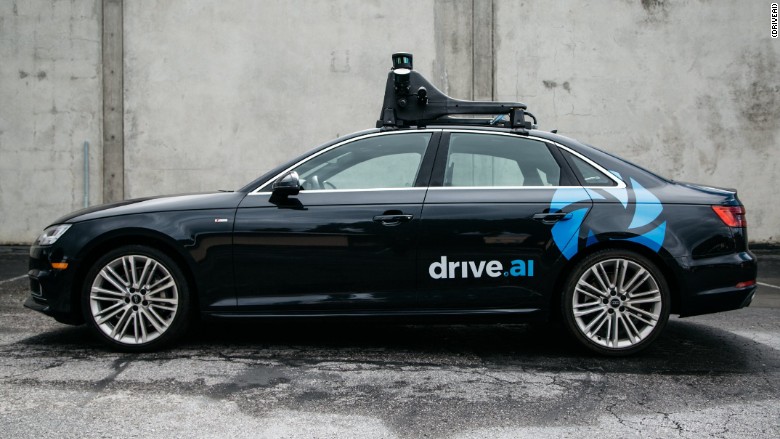 Related: Tesla's bold and risky bet to win the self-driving car wars
The company also announced NEA investor Carmen Chang has joined Drive.ai's board. This gives it another board member with experience in China, an appealing market for autonomous vehicles.
"Autonomous driving and transportation is across the world becoming an international phenomenon," Tandon told CNN. "We view this as a global space race."