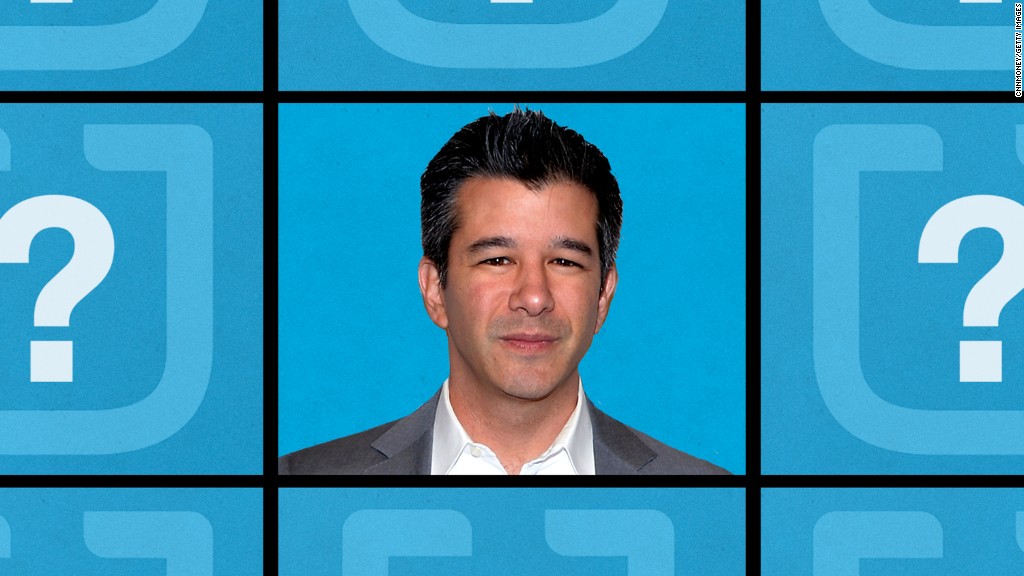 Uber may be trying to make amends with drivers, but it is still largely ignoring the needs of disabled customers.
Equal Rights Center, a nonprofit civil rights organization, is suing the $68 billion startup for not making its service accessible for disabled customers in Washington D.C.
The lawsuit, filed on Wednesday, alleges that Uber is violating both the Americans with Disabilities Act, which requires transportation companies to offer equal access to all riders, and D.C.'s Human Rights Act.
Uber's fleet of 30,000 vehicles in D.C. isn't capable of servicing passengers that have non-foldable wheelchairs, according to the suit. And even if they are, Uber provides no way for drivers to indicate that in the app.
And UberWAV, Uber's option for disabled riders in D.C., falls short in its service, the suit claims.
Related: Uber's services for the disabled lack actual cars
UberWAV, one of two services Uber offers for riders with disabilities, connects riders to other accessible vehicles already on the road. But an investigation conducted by the Equal Rights Center found that riders using that option waited an average eight times longer (as much as 44 minutes) for an accessible vehicle compared to Uber's standard service. They also paid up to twice as much in fares.
Uber itself "actively" discourages its drivers from operating accessible vehicles, the suit says. That's because its requirements for UberX vehicles in D.C. include that there must be four seats available in a car (in addition to the driver), prohibiting some wheelchair-accessible cars from being added to its fleet, Equal Rights Center executive director Melvina Ford told CNN Tech.
In one instance, a driver was told he could not drive for Uber using his wheelchair-accessible van, so he traded it in for a standard car, the suit claims.
"There is no technological or other practical reason why Uber cannot incorporate wheelchair-accessible vehicles, nor would doing so fundamentally alter Uber's service or pose an undue burden, financially or otherwise," the complaint reads.
It's not the first accessibility case Uber has faced. In April 2016, Uber settled a lawsuit filed by the National Federation of the Blind to ensure riders with guide dogs have equal access to Ubers across the country.
And in October, a similar case was filed against Uber in Chicago. While that suit is ongoing, Uber has rolled out incentives for drivers to use accessible vehicles and has arranged rentals of accessible vehicles for $450 a week.
Related: Uber is (finally) rolling out tipping
The Equal Rights Center said it is only suing Uber, not its competitors, for now. Ford said that the hope is to start with Uber -- the market leader -- so other providers also follow suit.
"We take this issue seriously and are committed to continued work with the District, our partners, and stakeholders toward expanding transportation options and freedom of movement for all residents throughout the region," an Uber spokesperson said in a statement.