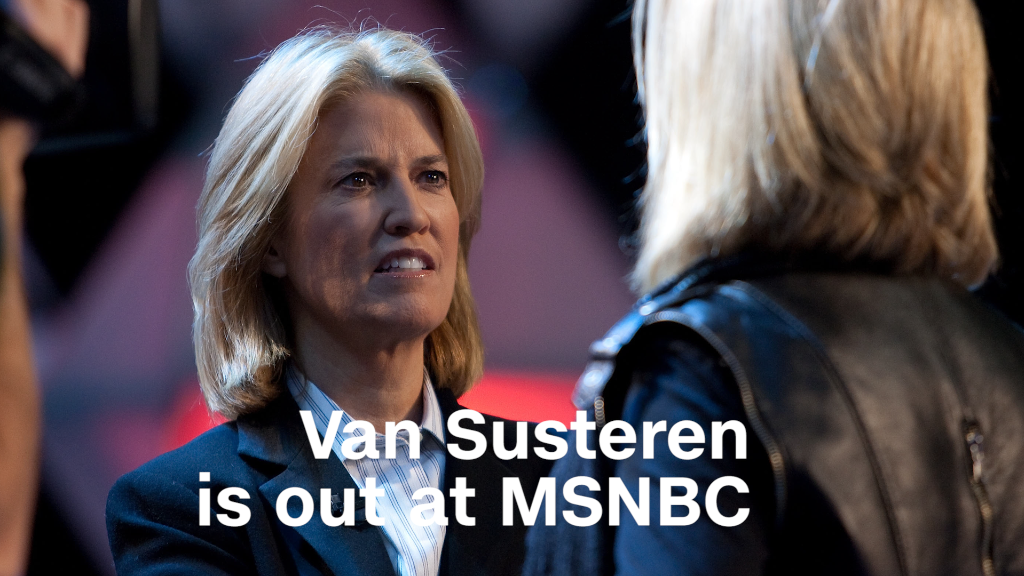 Greta Van Susteren is leaving MSNBC only six months after her show debuted on the cable news network.
"I am out at MSNBC," she tweeted Thursday.
Her pithy social media announcement landed at virtually the same moment Vanity Fair reported the news.
"They let her go," her husband, John Coale, told CNNMoney. He said she'd found out earlier today, and added, "We're working out contract issues now."
In a memo to staffers, MSNBC President Phil Griffin said, "MSNBC and Greta Van Susteren have decided to part ways. Greta is a well-regarded television veteran and one of only a few broadcasters who can say they've hosted shows at all three major cable news networks. We are grateful to her and wish her the best."
Griffin also announced that Ari Melber, MSNBC's chief legal correspondent, will take over the 6 p.m. hour that had been Van Susteren's.
As evidenced by Coale's comments, it appears that the news arrived abruptly on Thursday even for Van Susteren herself. A friend of Van Susteren's told CNNmoney that she was given no prior notice of the decision.
The same source said that Van Susteren was informed that she had not been confrontational enough in her on-air presentation, perhaps a suggestion that MSNBC is once again embracing its liberal roots and adopting a more adversarial posture toward President Donald Trump.
A spokesman for MSNBC did not respond to a request for comment.
A veteran news anchor, Van Susteren came to MSNBC after a 14-year run at Fox News. Her departure from Fox was also sudden. Last September, Coale said that a courier arrived at Van Susteren's home in Washington, D.C. delivering two letters saying that she "was being taken off the air immediately.
Van Susteren had already planned to leave Fox, but assumed she'd remain on her program for a few more weeks.
-- CNNMoney's Brian Stelter contributed reporting.