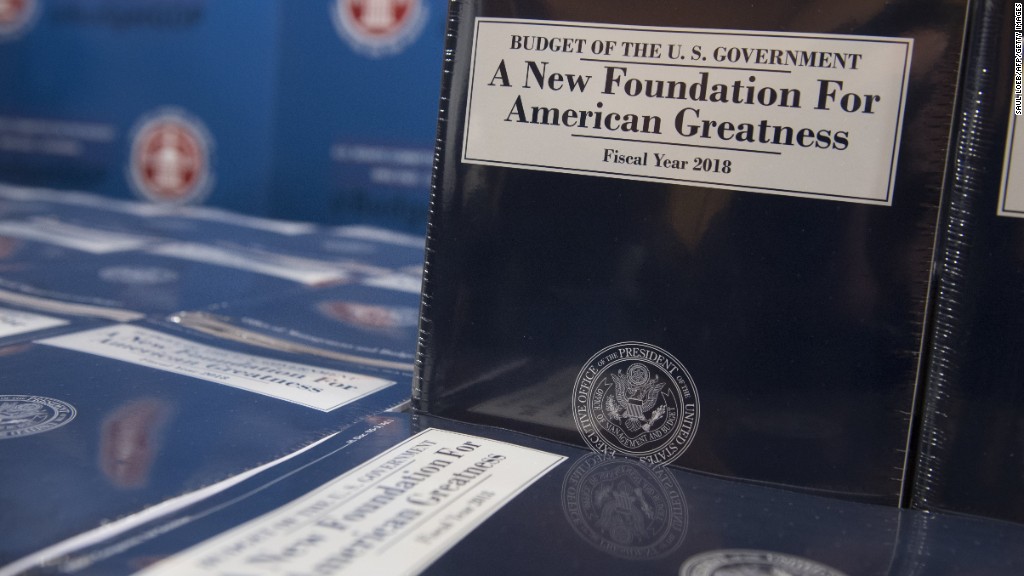 The Trump economy got off to a better start than first thought, but it was still sluggish.
The economy grew at an annual pace of 1.4% in the first three months of the year, according to the final reading Thursday from the Commerce Department.
That's similar to the first quarters of the last few years under President Barack Obama, when growth was also anemic.
The reading for January through March was better than the original estimate of 0.7%. Factors like weak consumer spending and slow business investment were not as bad as first thought.
Trump has promised he will get economic growth to 3%, but economists say that will be difficult. The Federal Reserve estimates growth will stay at about 2% for the next few years.
While many measures of consumer confidence soared after Trump's election victory, in part because Americans expected tax cuts, that optimism hasn't translated to real spending yet.
And even confidence is cooling. The University of Michigan's consumer confidence index fell in June to its lowest level since November.
Related: Consumer confidence is lowest since Trump election
Economic growth is expected to pick up in the second quarter, which ends Friday. But not by much. The New York Fed's forecast for the second quarter is 1.9%.
Retail sales declined in May, while construction spending fell in April. Those factors will probably weigh down the overall growth number, which comes out in July.
To boost growth, Trump promises to cut taxes for businesses and individuals, slash government regulations and invest in rebuilding U.S. roads and bridges.
But Republicans in Congress have focused first on trying to repeal Obamacare, and Trump has released few details about his plans for tax reform and infrastructure.
The International Monetary Fund on Tuesday cut its forecast for U.S. growth, citing the lack of detail and budget cuts that IMF officials said would especially hurt low-income and middle-class Americans.
The IMF sees the U.S. economy growing slightly faster than 2% a year for the next couple years.