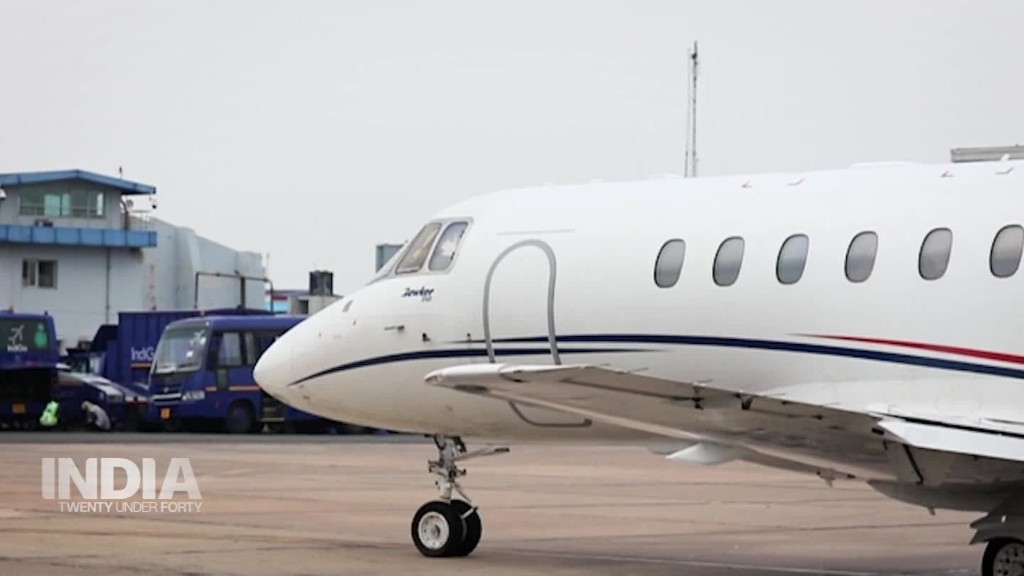 India's struggling, debt-ridden national airline could soon be in private hands.
The government has agreed "in principle" to sell its stake in Air India, Finance Minister Arun Jaitley announced late Wednesday.
A special committee headed by Jaitley will now work out the details, including who can bid for the airline and how big a stake the government wants to sell.
The committee will also discuss what to do with the airline's $8 billion debt, which could deter potential buyers.
Air India has been flailing in the country's hugely competitive and fast-growing aviation market for several years. It needed a $4.5 billion government bailout in 2012 to keep flying.
The national carrier's financial turmoil has been compounded by increased competition from domestic budget airlines and international rivals such as Emirates, Etihad and Singapore Airlines (SINGF).
But with more than 100 domestic and international destinations, over 12 million passengers a year and 13% of the market, Air India is still a major player.
Related: Hundreds of 'ghost airports' hold back India's aviation boom
Talk of privatizing the airline has gathered momentum in recent months. The country's aviation minister, Ashok Gajapathi Raju, told CNNMoney in February that the government couldn't prop up the airline indefinitely.
"I can't commit the taxpayers' money for eternity to keep it going," Raju said.
Previous governments have tried to sell Air India, but failed because of a lack of interested buyers.
Budget airline IndiGo on Thursday expressed interest in buying a stake, according to local media reports citing government sources. IndiGo did not respond to requests for comment, while a spokeswoman for the aviation ministry declined to comment.
One of India's biggest industrial groups is also rumored to be thinking of bidding. The Tata Group -- whose former chairman J.R.D. Tata started Air India (then Tata Airlines) in 1932 before it was nationalized two decades later -- is believed to have held talks with the government.
A spokeswoman for Tata declined to comment on the reports. The company also operates its own domestic carrier, Vistara, in a partnership with Singapore Airlines.
Related: India is buying more than 1,000 new planes -- but can it handle them?
The new owner of Air India will have their work cut out. The airline had more complaints from passengers last year than any of its domestic competitors, according to government figures, and reportedly threatened to cut former employees' retirement benefits for dissing it on social media.
Air India did not respond to multiple requests for comment.
"I see myself as a generally courageous person," Indian billionaire Anand Mahindra tweeted when asked whether he'd consider investing in the airline. "But I confess..I don't possess THAT much courage."
It would be a big win for the Indian government if it finally succeeds in offloading the airline.
Chandrajit Banerjee, head of the Confederation of Indian Industry, said the proposed sale sends the "right signals about reforms in India."