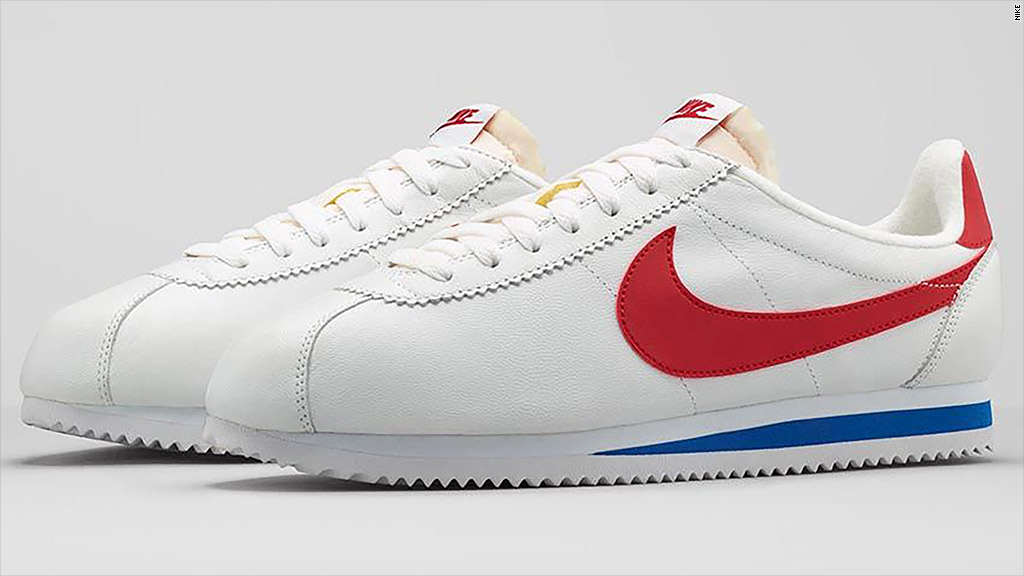 It's official: Nike is going to open a shop on Amazon.com.
Goldman Sachs hinted last week that a Nike/Amazon deal was in the works. Now, Nike (NKE) CEO Mark Parker has confirmed the companies are currently testing out a partnership. He mentioned it during a call with investors Thursday afternoon.
"We're in the early stages but we really look forward to evaluating the results of the pilot," Parker said.
Nike's products can already be found on Amazon (AMZN) via unlicensed and licensed third-party vendors.
But with a direct partnership, Nike will be able to "elevate the way the brand is presented" by gaining more control over how its products are marketed on the site, Parker said.
Related: What a Nike/Amazon partnership could mean
He said the shop will include a "limited" assortment of Nike products-- at least at first.
Parker added that Nike plans to make "big shifts in the year ahead to our business," indicating Nike's partnership with Amazon is part of an effort to revamp its sales tactics as brick-and-mortar retail continues to suffer. The partnership could mean bad news for sporting good retail stores, such as Dick's Sporting Goods (DKS) and Hibbett Sports (HIBB). The Goldman report predicted that a deal could "offset" market share gains those companies expected to see after Sports Authority went out of business last year.
Nike has had a rough few months. The company said on June 15 that it's laying off more than 1,000 workers, and the company's revenues -- and stock price -- have suffered.
Investors got better news on Thursday with a favorable earnings report that showed the company's revenue was up 5% last quarter, bringing in $8.7 billion.
Nike's stock climbed nearly 4% during after hours trading.
Nike's top rival Adidas also appears to have a partnership with Amazon and seems to have a unique landing page on the site. Adidas has not confirmed to CNNMoney whether it has a relationship with Amazon.