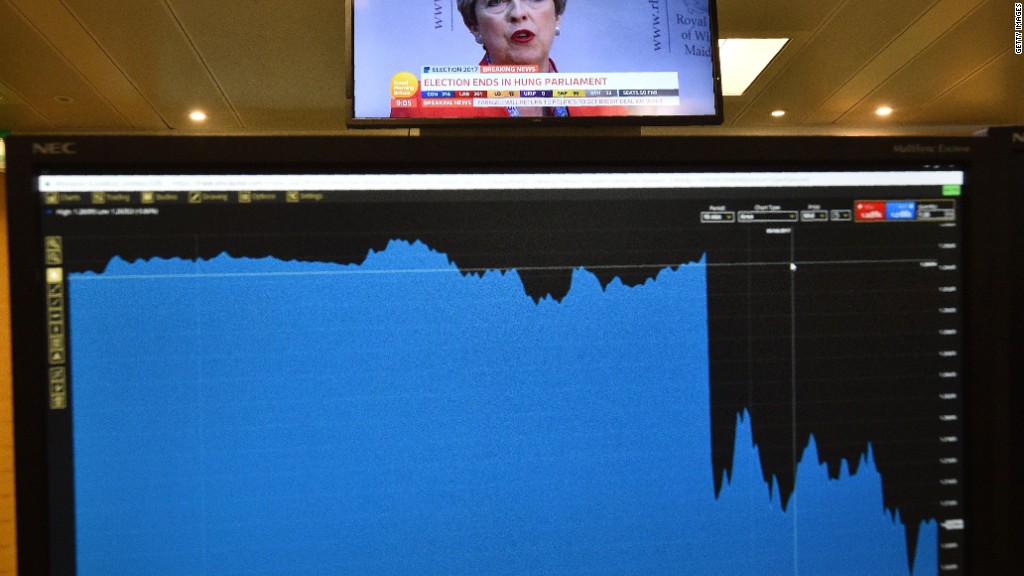 There are pots of cash at the Bank of England. Just not enough to give its workers a real raise.
Maintenance and security workers at the central bank have voted by a huge majority to strike for four days starting July 31 in a dispute over pay.
Labor union Unite said the bank offered workers a raise worth less than inflation for the second year in a row. If the strike goes ahead, it will be the first at the bank in over 50 years.
"The result of the bank's unwillingness to negotiate fair pay will be that the bank's sites, including the iconic Threadneedle Street in the city of London, will effectively be inoperable without the maintenance, parlors and security staff," the union said.
Parlor staff work in the bank's historical rooms, which now serve as offices for the bank's most senior officials. They provide refreshments and greet guests.
The Bank of England said it had contingency plans in place.
"Should the strike go ahead, the bank has plans in place so that all sites can continue to operate effectively. We will continue to have discussions with Unite and hope that there will be a positive outcome," it said in a statement emailed to CNNMoney.
That last day of the strike falls on Thursday, August 3, when the Bank of England's monetary policy committee is due to meet to decide on interest rates. The bank is also scheduled to release its inflation report that day, a closely-watched check on the health of the British economy.
Related: Is the U.K. headed for a recession?
Unite said workers were being offered 1% on average. Inflation in the U.K. has shot up recently and now stands at 2.9%.
The union called on Bank of England Governor Mark Carney to get involved in the dispute and "get his own house in order."
Carney was appointed in 2013 and is expected to remain in the post until 2019.
Carney earned £879,485 ($1.2 million) last year, including a housing allowance worth £250,000 ($324,000) .
That makes him one of the best paid central bankers in the world. Janet Yellen, who heads the Federal Reserve, made $201,700 in 2014, according to a Reuters report.
-- Chris Liakos contributed reporting.