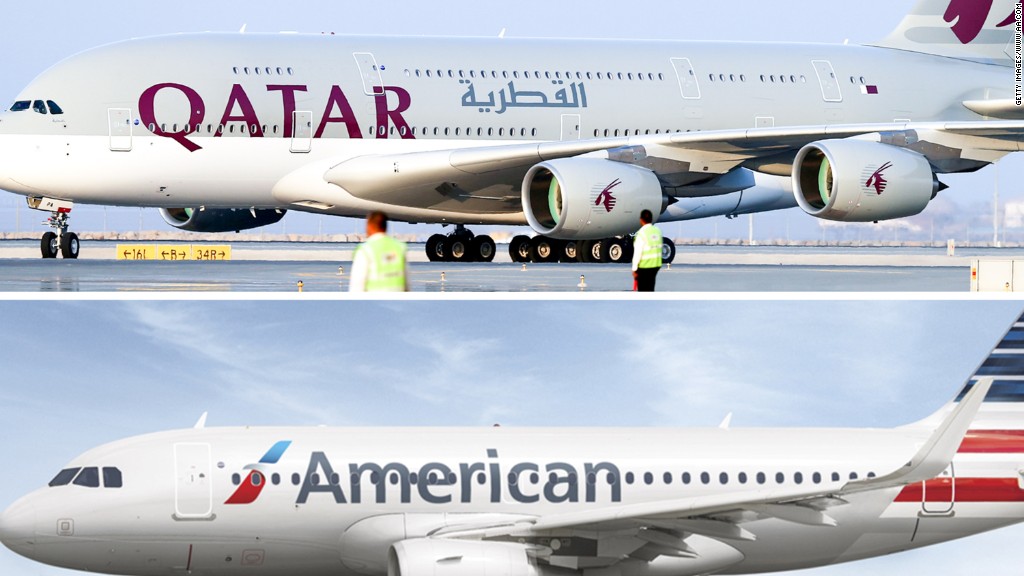 Under pressure from its neighbors, Qatar is planning to produce much more gas -- the mainstay of its economy.
Qatar Petroleum said Tuesday it was planning to increase production from the world's biggest gas field by 20%.
That would boost the country's exports of liquified natural gas by 30%.
"Within 5-7 years from now, this project will raise the production of the state of Qatar to about 6 million barrels of oil equivalent per day," Qatar Petroleum President & CEO Saad Sherida Al-Kaabi said in a statement.
Qatar is already the world's leading exporter of liquified natural gas, accounting for about 30% of global demand.
In April, Qatar said it was starting a new development project which would increase production from its North Field by 10%. It's now aiming for twice as much extra output.
According to a report by Shell (RDSA), demand for liquified natural gas is set to grow between 4 to 5% a year between 2015 and 2030.
"It fits with the commercial logic of trying to deter [liquified natural gas] competitors in the early 2020s market window," said Robin Mills, CEO of Qamar Energy. "The timing is presumably also meant as a signal of strength."
Last month, Saudi Arabia, the United Arab Emirates, Bahrain and Egypt cut diplomatic ties and transport links with Qatar. They accuse the Gulf state of supporting terrorism and destabilizing the region. Qatar rejects those accusations.
The Arab states gave Qatar a list of demands to meet by July 3. The deadline has since been extended to Wednesday and diplomatic efforts to resolve the crisis continue. On Tuesday, Qatar's foreign minister delivered an official response to the demands but the letter's contents are not yet known.
Qatar's announcement also comes a day after Iran signed a landmark deal with France's Total to further develop its side of the giant North Field, known as South Pars in Iran.
Despite the sanctions, Qatar has found ways to keep its economy ticking.
Its biggest gas customers include Japan, South Korea and India.
Qatar also sells gas to the UAE and the pipeline running between the two countries has continued to flow despite Qatar's isolation. It carries about two billion cubic feet of gas per day. Most of that meets about 30% of the UAE's energy needs.