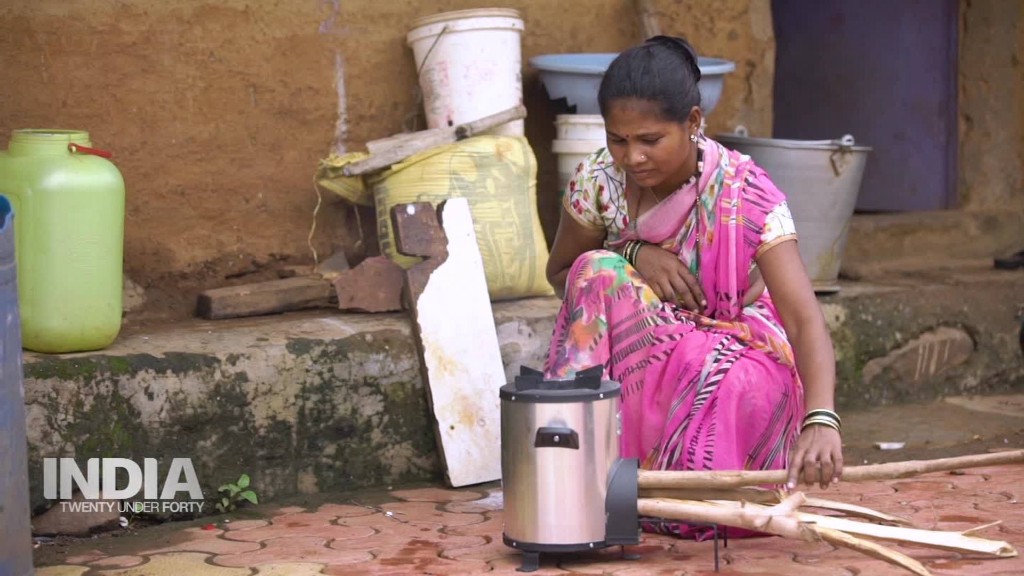 When he started his business six years ago, Ankit Mathur wanted to improve the lives of India's 900 million villagers, and do something about the country's filthy air.
Now, through their firm Greenway Grameen Infra, Mathur and his co-founder Neha Juneja are doing both -- by changing the way rural Indians cook, one household at a time.
"We started out with the idea that we will make products for the rural market," Mathur told CNNMoney.
Nearly 70% of Indian homes cook with primitive mud stoves that burn firewood or cow dung, exposing families to harmful smoke and diseases in one of the most polluted countries on the planet.
Greenway's cooking stove offers a solution. The aluminum and steel contraption uses much less wood than a traditional mud stove, and produces far less harmful smoke in the process.
"We designed a cook stove that cuts down fuel consumption to a third of what a mud stove uses and reduces emissions to one quarter of what they are," Mathur said.
Related: The battle to buy a smog mask in India's pollution-choked capital
Switching to a cleaner stove is a no-brainer for environmental conservationists, but the 32-year old entrepreneur's biggest challenge was convincing rural families that they needed it.
"We wanted to sell the stove more than the customers wanted the stove," he said.
The company's initial sales pitch on the product's health and environment benefits fell flat. So they changed tack.
"It looks good, your kitchen will be a lot better when you have it, you will have a lot more time on your hands... you will collect less wood," Mathur said, listing the arguments that ultimately convinced users to shell out between 1,800 rupees ($30) and 3,000 rupees ($50) for a Greenway stove.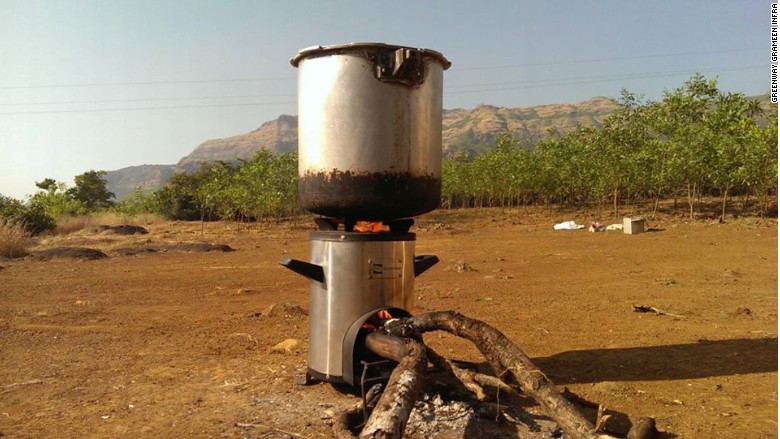 Around 550,000 people have now bought a stove, bringing the firm $9 million in sales.
"It sounds like a lot, but if you look at the Indian numbers there are more than 100 million households we can reach out to," said Mathur.
He's aiming to place the stoves in at least 10 million homes within the next few years.
The company has also started selling solar-powered lamps, and is working on a cheap TV antenna for rural use.
Related: Making a killing off India's 300 days of sun
Greenway's rise reflects the huge opportunity for green business in India.
Prime Minister Narendra Modi is aiming to step up the fight against climate change after President Trump withdrew the U.S. from the landmark Paris accord last month.
Modi has set ambitious renewable energy targets and even pledged to sell only electric cars by 2030.
"India is a large market and it's growing faster than most other large markets," Mathur said. "We find it exciting to find a niche for ourselves."