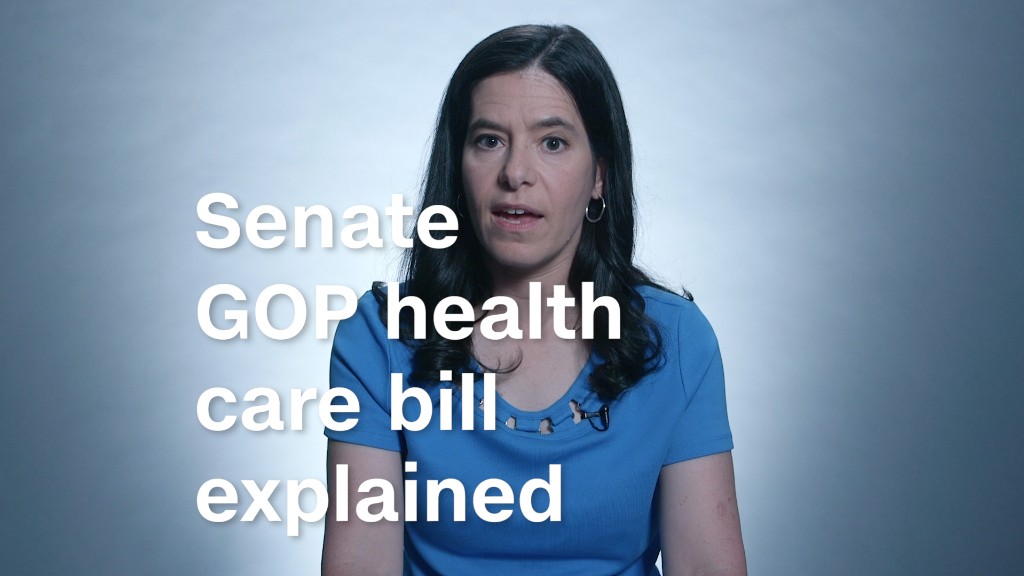 Mitch McConnell certainly doesn't want to save Obamacare. But the Senate majority leader acknowledged Thursday that if Republicans can't pass a health care bill, they would have to do something to shore up the Obamacare markets for next year.
"If my side is unable to agree on an adequate replacement, then some kind of action with regard to the private health insurance market must occur," McConnell said at a Rotary Club lunch in his home state of Kentucky, according to several media reports. "No action is not an alternative. We've got the insurance markets imploding all over the country, including in this state."
Related: Ted Cruz's Obamacare repeal plan would cripple the market say experts
The uncertainty over Obamacare's fate in Washington D.C. has left insurers jittery about participating in the individual market next year and beyond. Republicans in Congress continue to struggle to craft a bill that would repeal and replace the health reform law, forcing carriers to submit their 2018 plans to state regulators without knowing what the rules of the road may be.
This has led many insurers to boost rates or wash their hands of Obamacare completely. Just over 25,000 people in 38 counties in Ohio, Indiana and Nevada are at risk of having no options on the exchange next year, according to the Kaiser Family Foundation.
McConnell is not the only senator to realize Obamacare needs to be stabilized near-term, regardless of what Congress and the Trump administration are able to accomplish. Tennessee Senators Lamar Alexander and Bob Corker introduced legislation earlier this year that would allow those with no Obamacare options in 2018 to use their federal premium subsidies to buy policies outside the exchanges. Also, it would waive the individual mandate, which requires nearly all Americans to have insurance or pay a penalty, for those in this situation.
The Trump administration has also addressed some insurer concerns in hopes of strengthening the market. It enacted rules that tighten enrollment periods, allow insurers to offer plans that cover less of the cost of care but have lower monthly premiums and let carriers offer plans with smaller provider networks.
If lawmakers want to further shore up Obamacare for next year, they need only look to a wish list that insurers sent Senator Orrin Hatch in May. The requests, from America's Health Insurance Plans trade group, included:
--Funding the cost-sharing subsidies. These reduce the deductibles and co-pays of lower-income Obamacare enrollees, at least through 2019. Congress and President Trump have not committed to continuing these payments, which were at the center of a legal battle between the House of Representatives and the Obama administration. The lack of a guarantee is one of the primary reasons insurers are hiking premiums or bailing for next year.
Related: Insurer spells out how much Trump-fueled uncertainty hikes premiums
--Establishing a market stabilization program. This would help reduce premiums in the individual market by compensating insurers who have very costly customers. Obamacare originally had three programs that mitigated this risk, but two were temporary and expired last year. Funding a new initiative with $15 billion annually could lower rates by 15% or more, AHIP wrote.
--Enhancing credits for younger consumers. The additional funding could draw more 18- to 34-year-olds into the exchanges. That would help lower premiums for everyone since these enrollees generally have fewer health care needs.
--Repealing or suspending the health insurer fee. This levy was put on hold this year, but is set to return in 2018. That could raise premiums by more than 3%, according to AHIP.
--Including continuous coverage provisions to incentivize enrollees to maintain their insurance policies. This is the goal of the individual mandate, which Congress and the Trump administration are determined to eliminate. Instead, the Senate would institute a six-month waiting period for those who let their insurance lapse. The House would levy a 30% surcharge or allow insurers in some states to base premiums on health status. Insurers, however, fear that Republicans will weaken the mandate before they replace Obamacare, which could prompt healthy folks to drop their Obamacare policies.
Related: Obamacare in 2018: Many will pay the price of Washington's uncertainty
Insurers are mainly looking for some stability from lawmakers, said John Graves, assistant professor of health policy at Vanderbilt University School of Medicine. They want to know that they'll receive their cost-sharing payments and they'll be protected in some way from very pricey enrollees.
"Congress needs to send a signal to insurers that they will be a predictable partner," Graves said.