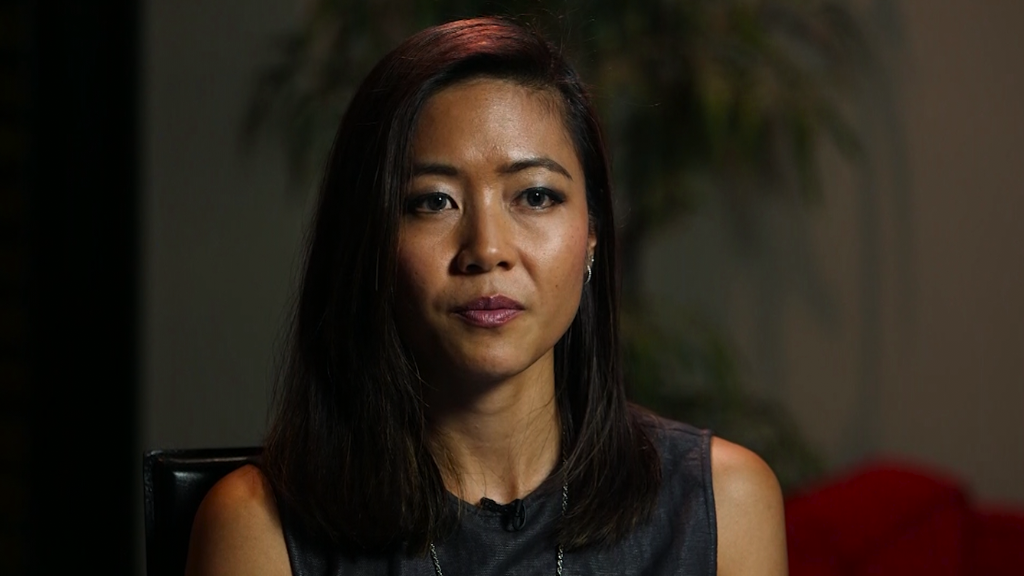 In just two weeks, two powerful Silicon Valley investors have resigned from the firms they cofounded after women accused them of sexual harassment.
The men, 500 Startups cofounder Dave McClure and Binary Capital cofounder Justin Caldbeck, didn't just cross the line once, according to the allegations. Multiple women -- both employees at their firms and female founders -- have come forward about their mistreatment of women.
Silicon Valley's power dynamics don't favor women and minorities. Investors tend to be white men: 89% of those making investment decisions at the top 72 firms are male, according to one industry survey. Many women have said they fear retaliation if they speak out about inappropriate behavior.
"Tech companies too often make witches out of vocal women," wrote designer Julie Ann Horvath in a 2015 Medium post about discrimination and harassment in the tech industry. Horvath had previously spoken out about her own experience being sexually harassed.
But across the tech industry, there are some glaring problems that have allowed sexism to fester beneath the surface.
Gag orders prevent honest conversations about harassment and culture
Non-disparagement clauses are common in Silicon Valley, where they are typically required as part of a settlement or executive employment agreement. They prevent people from speaking out about the inner workings of a company, including talking about the behavior of former coworkers or bosses.
The agreements themselves are common in the workplace, but they're especially problematic in an industry that's overwhelming white and male -- especially if they're used to sweep harassment allegations under the rug.
Axios reported that in 2013, Stitch Fix founder Katrina Lake told Caldbeck's then-employer, Lightspeed Venture Partners, that he had harassed her. Caldbeck was a board member of Lake's startup at the time. Lightspeed agreed to remove Caldbeck from the board, but Lake signed a non-disparagement clause. She did so to prevent being blocked from future investment opportunities, Axios wrote. Lightspeed tweeted that it regrets not taking stronger action against Caldbeck: "It is clear now that we should have done more."
Related: Tech's mistreatment of women 'not just a case of a few bad actors'
Non-disparagement agreements "are everywhere," said Rita C. Tobin, an employment attorney who has represented both individuals and businesses. "There's a real coercive element in this."
People are still allowed to file discrimination claims with the U.S. Equal Employment Opportunity Commission, but Tobin said the agreements effectively silence victims.
"People don't realize how widespread sex discrimination, sexual harassment and age discrimination are. The public doesn't get the message because people can't speak out, at least not in their own names," she said. "These should be declared unenforceable as a matter of public policy."
Susan Fowler, an engineer who blew the whistle on sexual harassment at Uber earlier this year, has also called for an end to non-disparagement agreements. "It ... unfairly targets the most economically and socially vulnerable employees," she wrote in a blog post.
Related: Silicon Valley investors resigns after harassment allegations
Coraline Ada Ehmke said she opted not to sign a settlement agreement when leaving GitHub in May so she could speak openly about the company's culture. It was an expensive decision: She told CNN Tech it meant leaving about $20,000 on the table. This week, Ehmke published an extensive blog post about her negative experience at the company, which she said "touts its values, but has consistently failed to live up to them."
Non-disparagement agreements are used to "silence people who are already very vulnerable," Ehmke told CNN Tech. "I'm very senior and well-known. I'm resilient enough and that's a privilege I've had."
A GitHub spokesperson said the company doesn't comment on personnel issues. "At GitHub, we have worked hard to build a diverse and inclusive culture and are committed to these values at every level of the company," the spokesperson said.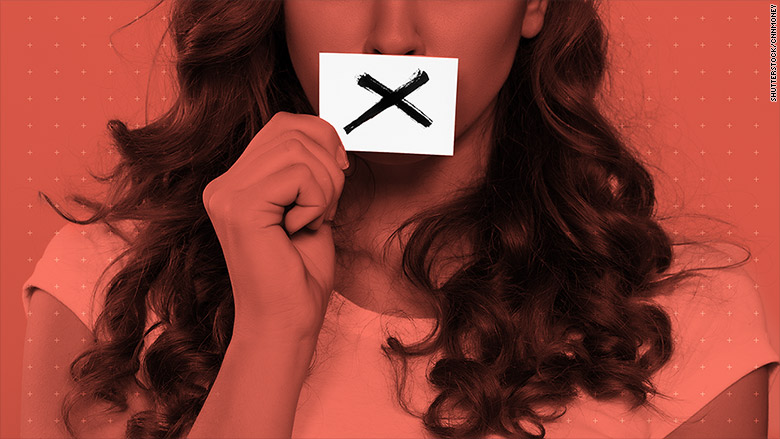 The founder-investor relationship is undefined
The relationship between entrepreneurs and investors is inherently nontraditional. There's no formal employer-employee relationship, and there are often many meetings before a deal is signed.
It's not uncommon for those meetings to be at bars over drinks. Entrepreneurs often say they take whatever time they can get with well-known investors.
In the case of Caldbeck, multiple women told CNN Tech and other news outlets that he overstepped professional boundaries when they were seeking funding. They have alleged everything from inappropriate late night texts to groping a founder's thigh under the table. While initially denying the claims and calling them "attacks on my character," Caldbeck issued a broad apology one day later, stating he was deeply ashamed of his lack of self-awareness.
Related: He touched my breast. Is that harassment?
One female founder, who preferred to remain anonymous, told CNN Tech she was working on financial projections with an investor at his office, which was located in the basement of his home. Upon finishing the work, the investor stood up, exposing his fully erect penis to her.
Another entrepreneur, Cheryl Yeoh, recounted her own harassment experience in a lengthy blog post last week. McClure and several others were at her apartment in Malaysia to brainstorm a new accelerator program, Yeoh said. McClure, who was an investor in her startup, stayed behind when the others left, aggressively propositioning and kissing her, she said.
Yeoh told CNN Tech that prior to posting her story, she emailed McClure her account of what happened. He responded, stating that he was ashamed and sorry, Yeoh said. Last week, McClure apologized generally for his bad behavior toward "multiple women." He didn't mention Yeoh by name.
The past two weeks have seen a flood of stories from women sharing similar experiences. It's left some questioning how to better guide the relationship between entrepreneurs and investors.
The Information reported on Wednesday that a group of investors is drafting a code of conduct to be presented to the National Venture Capital Association. The goal is to work together to combat sexual harassment in tech.
Ross Fubini, founder of XYZ Ventures, is involved in the effort. He told CNN Tech the idea is to create something that's "not dissimilar from an HR guidebook or handbook. The purpose of rules is to show what good acting is." It will aim to detail what behavior is appropriate and what isn't, serving as a potential guide for legal action.
It's just one of many calls for change in the industry.
"We need to spend more time talking about how we can amplify the people who have been on the receiving end of horrible misconduct," said Ed Zimmerman, cofounder of VentureCrush and a lawyer who chairs the tech group at Lowenstein Sandler LLP. "How do we diversify the community and make sure people are treated well and are not deprived of opportunity? It is broader than just, 'Can you keep your freaking hands to yourself?'"
-- CNN Tech's Laurie Segall contributed to this report