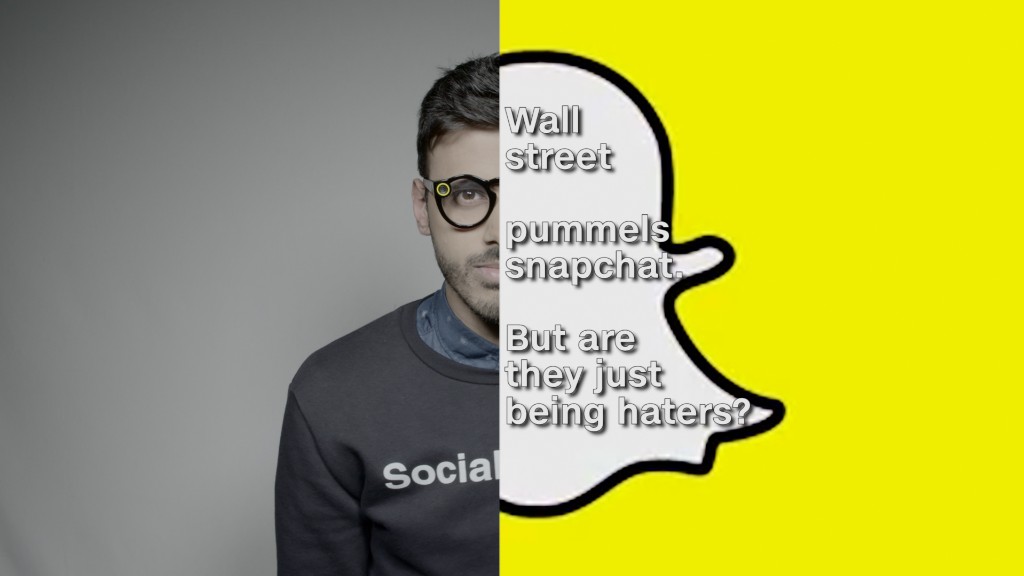 All of Snapchat's stock gains since going public have officially disappeared.
Snap (SNAP), the parent company of Snapchat, closed below its $17 IPO price on Monday for the first time since its shares went public in early March.
The stock had previously flirted with that psychologically-important level last month, closing at exactly $17 on June 15. It fell to as low as $16.95 on Monday.
Snap faces concerns about its disappointing user growth, mounting losses and the upcoming end of a stock lock-up period, which will open the door for insiders to sell their shares.
The young company posted a staggering $2.2 billion loss in its first earnings report in May, and added just 8 million new daily active users during the quarter. Its stock fell as much as 25% overnight following that report.
Snap is now trading 42% below its peak of $29 in March.
Related: Meet Snapchat's billionaires and millionaires
In an investor note last month, Nomura Instinet analyst Anthony DiClemente sounded an alarm that third-party app download data suggests Snapchat's daily active user growth will continue to slow down this quarter.
Instagram, on the other hand, continues to grow. "Instagram's strategy of replicating key aspects of Snap's use case is bearing fruit, limiting Snap's ability to attract new users," DiClemente wrote.
Facebook (FB) has aggressively competed with Snapchat in recent months by launching copycat features in Messenger, WhatsApp, Instagram and its flagship app.
Once the lockup period expires later this month, Snap's employees and early investors will be able sell their stock, potentially flooding the market with more Snap shares.
That, according to DiClemente, may only push the stock lower.