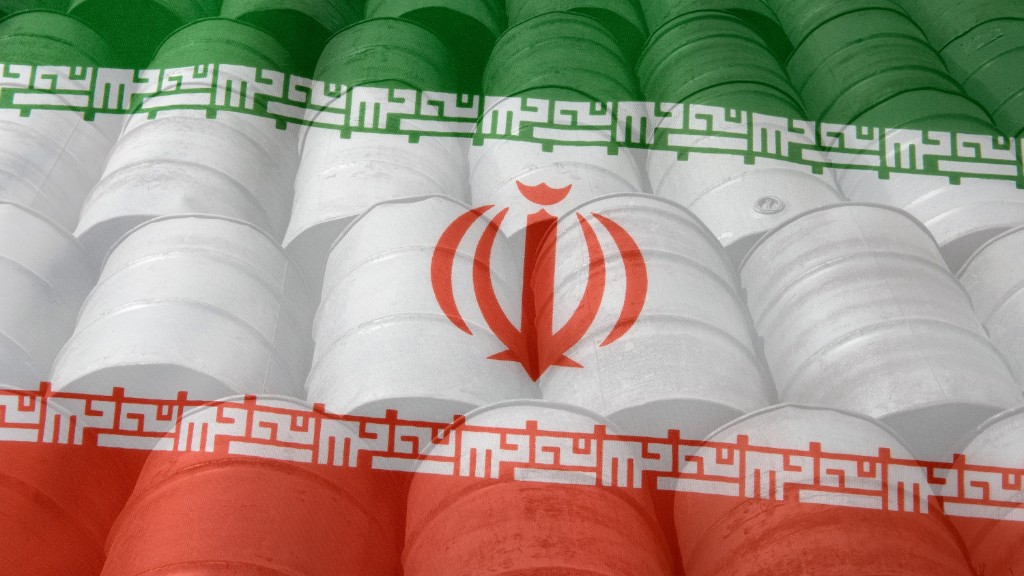 A trickle of foreign investment into Iran's oil industry could turn into a flood over the next five years.
The Iranian government is negotiating oil projects worth $200 billion with 27 foreign companies, deputy minister for international affairs Amir Hosssein Zamaninia said on Tuesday, and some of those deals could be struck very soon.
France's Total (TOT) and China's state oil company CNPC signed a multi-billion dollar deal last week to develop the country's giant South Pars gas field, the first investment of its kind since sanctions on Iran were relaxed last year.
"I can assure you this isn't the last one," Zamaninia told CNNMoney Emerging Markets Editor John Defterios at an oil conference in Istanbul, Turkey. "We'll see other contracts being made within the next few weeks."
Zamaninia said Iran was talking to companies in Europe and Asia, including BP (BP), Russia's Gazprom (GZPFY) and Lukoil, and Malaysia's Petronas, among others. He did not mention any American companies.
Lukoil declined to comment on the details of the talks, but added that it had previously expressed an interest in developing two fields in Iran.
BP, Gazprom and Petronas did not immediately respond to requests for comment.
Related: Volkswagen will sell cars in Iran for first time in 17 years
Iran's economy was isolated for decades under sanctions implemented by the U.S. and world powers. They were eventually eased in early 2016 after Tehran promised to roll back its nuclear program.
President Trump had previously threatened to scupper the nuclear deal, which was negotiated by the Obama administration. But in May, Trump signed a series of waivers without which sanctions would be reimposed.
That appears to have broken the investment logjam, sending an important signal to companies eager for access to Iran's huge energy reserves.
"Many did not say they were waiting for President Trump to sign the waiver, but in reality they did," said Zamaninia. "After his signature...these negotiations took place."
The U.S. still has restrictions in place that block most American companies from investing in Iran. And some Western companies have been reluctant to jump in since there are still restrictions on doing business with Iran in U.S. dollars.
Related: Young people don't want to work for oil companies
Iran has significantly ramped up its energy production since the sanctions were relaxed. It was granted an exemption from an OPEC deal where members of the oil cartel agreed to cut production to reduce a supply glut.
Oil prices have not received the boost the cartel had hoped for, and are still trading around $44 a barrel.
"There is an oversupply of oil in the global market but we think by the end of 2017, the last quarter, we would see a better result [in terms of oil prices]," Zamaninia said.