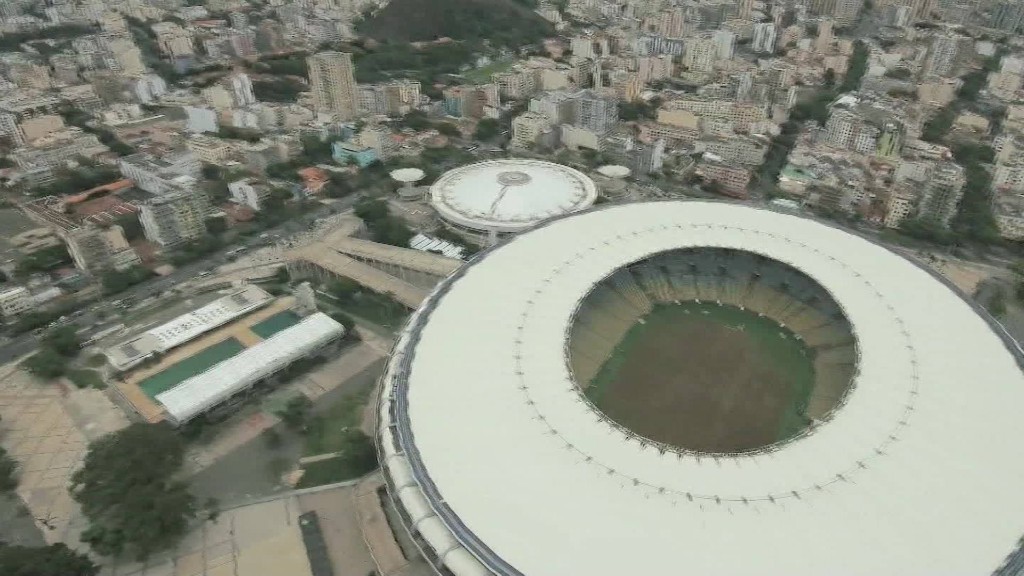 Paris and Los Angeles are probably getting the Summer Olympics for 2024 and 2028. It's just not clear which city will host in which year.
The International Olympic Committee voted unanimously Tuesday to break with tradition and award two games at once.
Paris and LA are the only competitors left for 2024. But it's been clear since early this year that the IOC is leaning toward awarding the next two games at the same time, to streamline the selection process and provide greater financial stability to the games.
Hosting a modern Olympics practically guarantees massive debt and cost overruns, and many cities have abandoned bids recently. Researchers at Oxford's Saïd Business School estimate the cost overrun for the 2016 Summer Olympics, in Rio de Janeiro, was $1.6 billion.
"Brazil is not a unique case. All summer and winter games that we've studied have shown cost overruns," wrote Bent Flyvbjerg, the lead researcher. "For a city and country to host the games is a huge undertaking and one of the most costly and financially risky megaprojects they can undertake."
Related: Why nobody wants to host the Olympic Games
IOC Vice President John Coates suggested Tuesday that the Paris and Los Angeles Olympic committees will be left to figure out who should host in which year. The decision would then be ratified in September.
If the two cities can't settle the question of who would get which games, the IOC would decide in September. In that case, the 2028 games could be open to additional bidders.
Los Angeles Mayor Eric Garcetti said two of the world's "greatest cities" stand ready to host the Olympics. "We look forward to working with the IOC and Paris in the weeks ahead to turn this golden opportunity into a golden future together," he said.
Paris and Los Angeles were left as the only contenders for 2024 when Budapest withdrew its bid in February. Officials from both Paris and Los Angeles had stressed that their cities already have more than 90% of the facilities they need to host, reducing the additional cost.
Before the announcement, President Trump tweeted that he is "working hard to get the Olympics for the United States." He has been on record supporting Los Angeles' bid since shortly after his election in November, and reportedly called IOC President Thomas Bach to lobby for the city.
Bach first raised the possibility of awarding the 2024 and 2028 games at once, saying in December that tapping one city at a time "produces too many losers." The IOC's executive board voted last month in favor of awarding both games at the same time. The full IOC voted Tuesday.
--CNNMoney's Charles Riley contributed to this report.