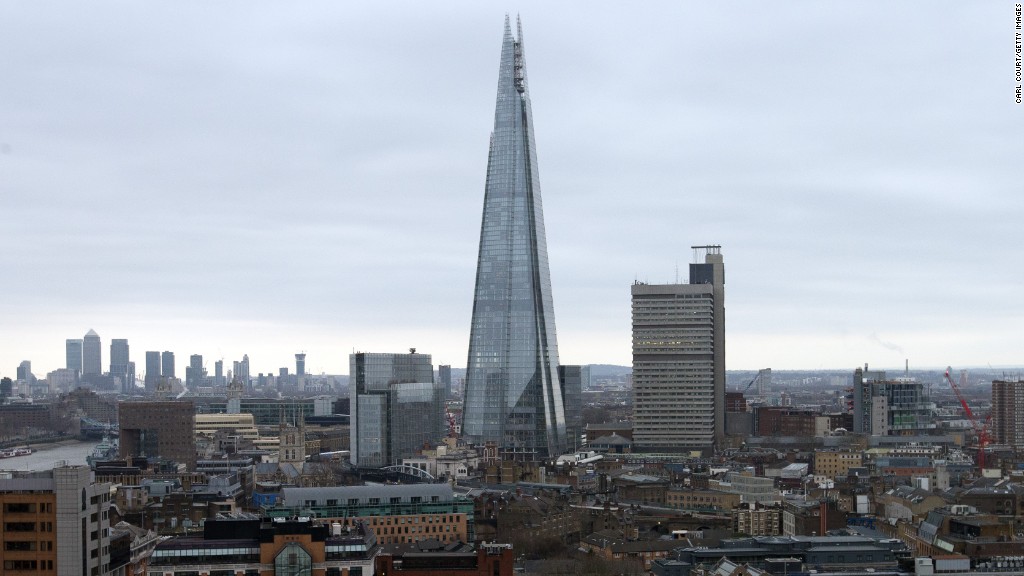 Arab countries boycotting Qatar aren't planning to end its isolation anytime soon, and could step up the pressure.
Saudi Arabia, United Arab Emirates, Bahrain and Egypt said Tuesday that sanctions on the Gulf nation will continue until it accepts the "just and full demands that will ensure that terrorism is addressed and stability and security are established in the region."
The four countries cut diplomatic ties and transport links with Qatar last month, accusing it of funding terrorism. They also ordered Qataris to leave, and their citizens to return home indefinitely, and presented the small but wealthy country a list of demands it must meet in order to restore normalcy.
Qatar has denied its neighbors' accusations and missed last week's deadline to meet the demands. It said it won't accept any conditions it considers a violation of international law.
The UAE threatened further sanctions in response.
"Next greater isolation, incremental measures & reputational damage stemming from Doha's continued support for extremism & terrorism," Anwar Gargash, UAE Minister of State for Foreign Affairs, said on Twitter last week.
So what action could the quartet take next?
"It's not at all clear what Arab states can do to ramp up pressure on Qatar," said Farouk Soussa, Citibank's chief economist for the Middle East. "We think it is most likely that a formalization of Qatar's current level of isolation is probably the most likely outcome."
Taking sides
Soussa and other analysts say they may try to increase pressure by convincing Qatar's business partners to downgrade ties.
"There is likely to be little appetite in the U.S., Europe and Asia to get drawn into the dispute, but Saudi Arabia and its allies could attempt to force foreign companies and countries to pick a side," said Torbjorn Soltvedt, principal analyst for the Middle East and North Africa at Maplecroft, a global risk consultancy firm.
That could have a domino effect on Qatar's economy.
"The financial sector will then suffer if regional banks become reluctant to do business with Qatar, or even choose to pull deposits altogether," said Amy McAlister, Middle East economist at Oxford Economics.
Investors are already jittery. The stock market in Doha has lost 10% since sanctions were imposed on June 5. But there's little sign of big international companies being scared away.
France's Total (TOT) on Tuesday took joint charge of operations at Al Shaheen offshore oil field.
"Total is fully committed to the development of its partnership with Qatar Petroleum both in Qatar and internationally, and is willing to further expand its cooperation in particular with new projects in Qatar," it said in a statement.
Gulf Cooperation Council
Another sanction that may be in the cards is the expulsion of Qatar from the Gulf Cooperation Council, a regional alliance that also includes Saudi Arabia, the UAE, Bahrain, Oman and Kuwait.
Established in 1981, the GCC is a forum for coordinating policy in the region, such as the response to the slump in global oil prices. Its citizens are supposed to be able to travel and work freely in any member state.
"Expelling Qatar from the GCC would be a major escalation and risks pushing Qatar into the orbit of Iran," said Soltvedt. It would also need the support of Kuwait, which has been trying to broker a solution to the current crisis.
Other diplomatic efforts are underway. U.S. Secretary of State Rex Tillerson was in Doha Tuesday to sign a memorandum of understanding with Qatar on fighting terrorism.
"I think Qatar has been quite clear in its positions and, I think, very reasonable, and we want to talk now [about] how do we take things forward," Tillerson said. "That's my purpose in coming."
He is expected to meet officials from the quartet in Saudi Arabia on Wednesday.
Drawn out dispute would hurt
Qatar is showing no signs of meeting the Gulf states' demands, which include closing the state-funded Al Jazeera media network, reducing diplomatic ties with Iran, and halting the construction of a Turkish military base in Qatar.
It said Sunday it would help citizens and companies claim compensation for their losses from what it calls a "blockade" by its neighbors.
So far, the sanctions have caused little damage to the wider economy. Thanks to its huge gas deposits, Qatar is one of the richest countries in the world. It sits on a $335 billion sovereign wealth fund and has huge overseas investments.
But a prolonged boycott and tougher measures could hurt.
"[Qatar] does have the capacity to mitigate and contain [economic and financial risks] provided that its hydrocarbon exports are not impacted by the crisis," said Dima Jardaneh, executive director, Middle East and North Africa economic research at Standard Chartered. "However operation costs and doing business in Qatar could become increasingly difficult and costly as long as the isolation is in place."
Ratings agency Moody's warned that without a swift resolution to the crisis, Qatar will start to suffer. The travel ban would affect tourism and other service industries and hurt profits at Qatar Airways and other companies. Ultimately, the government's efforts to diversify the economy could be disrupted.
"The likelihood of a prolonged period of uncertainty extending into 2018 has increased and a quick resolution of the dispute is unlikely over the next few months, which carries the risk that Qatar's sovereign credit fundamentals could be negatively affected," Moody's said in a note on July 4.