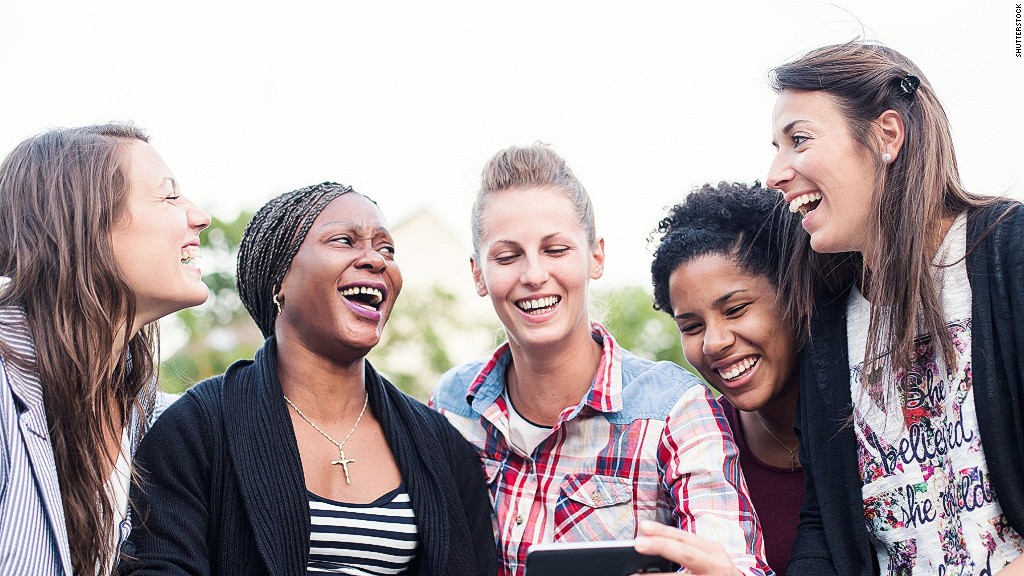 Feel like every day you're hustling, hustling? Yeah, you and 44 million other people.
That's how many Americans report having a side hustle. And that extra dough is becoming a key part of making ends meet, especially for young people, according to a new study from Bankrate.
"It isn't spare change from a lemonade stand," says Sarah Berger, of the Cashlorette blog at Bankrate. Of the 86% who say they earn extra money from a side hustle every month, 36% are making $500 or more.
The people most likely to have a side hustles are those aged 18 to 26. Since they are just starting out in their careers, they're still in that starting-salary territory with their day jobs.
"Younger Millennials are more likely to have a side hustle," says Berger. And its not surprising: "they know how to use the gig economy and turn their mobile phone into a money making machine."
Still, although they may intuitively get the gig way of life, young folks aren't making as much from the side hustle as older folks.
Young people as a whole (those aged 18-36), earn less from their secondary source of income than older generations. Only 19% of young people with a monthly side hustle earn more than $500 per month, compared to 50% of those who are older. And those approaching retirement age (53 to 62) are the group most likely to earn $1,000 a month from their gig.
Related: Half of Americans are spending their entire paycheck (or more)
Whether you're selling handmade items online, doing design work after hours, running errands for people through an online app or joining the ride-share brigade, these side hustles are meant to provide extra coin beyond your day job.
For many people it's a way to turn their passions into profit. But over half of the people who do earn money on the side put their cash toward their expenses, rather than using it as bonus money for saving, investing or extras.
More women end up using side hustle earnings for living costs than men, with nearly 70% of women using extra cash for expenses compared with less than half of men. And using the extra income to cover costs also breaks down along political lines, too: nearly twice as many Democrats and Independents use extra money for expenses as Republicans.
But relying on extra income that may be irregular for everyday expenses is a gamble.
"If you're living within your means, you should be able to live on your primary income," says Berger. "Everything else should be used to invest in your future self through a high-yield savings account or investments."