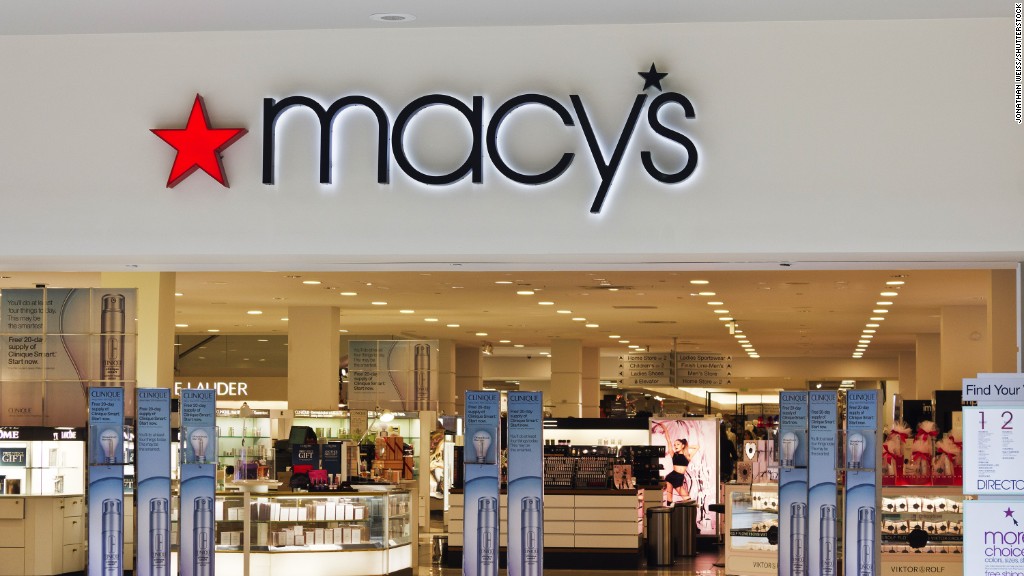 Something rare occurred on Wall Street Thursday: Investors cheered for brick-and-mortar retailers.
Amid a sea of bad news -- store closings, layoffs and declining sales -- Thursday was a bright spot for the traditional retail industry, which has suffered with the rise of e-commerce.
Things kicked off when Target (TGT) raised its earnings guidance, saying it's seen "improved traffic and sales" over the past two months.
Target's shares shot up nearly 5%, and investors appeared to take that as a sign of good things to come for other stores.
Retail bloodbath: Bankruptcy filings pile up
Shares of Urban Outfitters, (URBN) Gap (GPS), Kohl's (KSS), and Dillard's (DDS) -- all of whom have been struggling -- each climbed around 5% or 6%.
Even Sears (SHLD), which recently admitted it has "substantial doubt it will survive," saw its stock pop 7.2%.
And there was more good news: Shopping mall stalwart JCPenney (JCP) announced a plan Thursday to revive foot traffic by putting in specialty toy shops at all of its remaining stores.
It's an attempt to cash in on customers' nostalgia for JCPenney's Christmastime catalogs, and the company said it's been "pleasantly surprised" by test runs of larger toy inventories. JCPenney's shares climbed more than 7.8% on Thursday.
Stock analysts weighed in on the day's rally -- some hopeful, some reserved.
Related: Department stores have lost more jobs than coal mines
Research firm Cowen reacted favorably to Target's news, saying "we are turning incrementally more positive on [Target] given impressive performance over the last several quarters."
An analyst with Gordon Haskett Research Advisors, however, wrote in a note to investors Thursday that his firm still recommends dumping Target's stock.
Although, he conceded, "Over the past few weeks, the Street has shrugged off any of the aforementioned good news, so it will be interesting to watch if [Target's] favorable update will change the narrative around the retail group."
--CNNMoney's Matt Egan contributed to this report