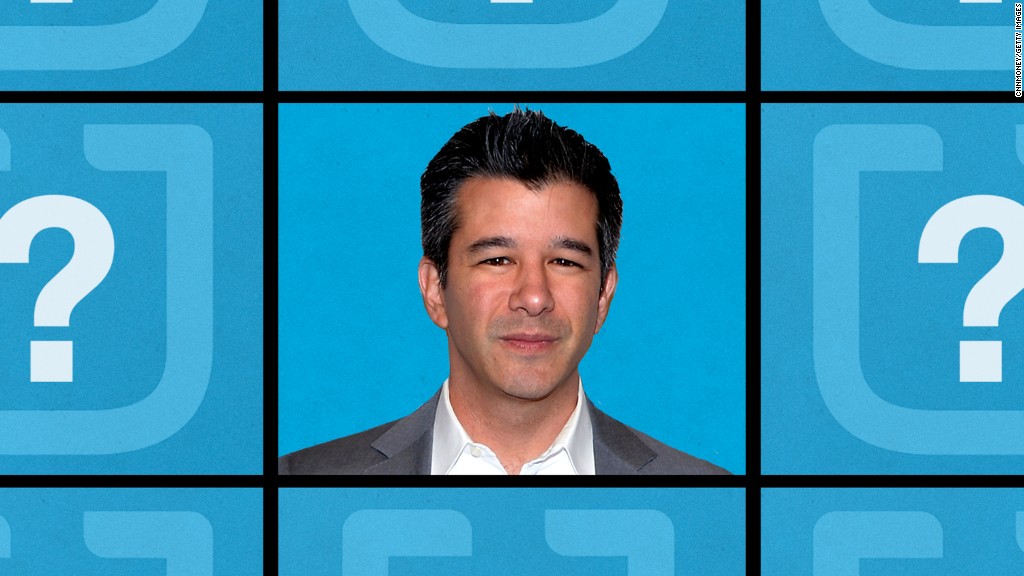 Uber's international retreat continues.
The ride-hailing service has agreed to cede its operations to a rival in Russia and neighboring countries. Uber is creating a yet-to-be-named service with Yandex (YNDX), which is winning the battle with Uber on its home turf.
Uber will invest $225 million and contribute its UberEats service to the joint venture. Yandex will invest $100 million. But Yandex will own 59%, while Uber will own 37% and employees will hold the rest. And the CEO of Yandex, Tigran Khudaverdyan, will be in charge of the combined business.
Related: Uber CEO Travis Kalanick resigns. Now what?
Yandex is the largest ride-hailing service in Russia, although it gets most of its revenue from its search, portal and e-commerce business. The ride service had been profitable until last year, when it cut its minimum fares. That gave it a big boost in market share, and revenue more than doubled. Despite that increased volume, the unit started losing money, although the overall company remains profitable.
Uber executed a similar strategy when it sold its China operations to rival Didi Chuxing in 2016, and it shut down its service in Denmark in April.
Customers will be able to use either the Uber or Yandex app to arrange rides. The company will also serve Kazakhstan, Azerbaijan, Armenia, Belarus and Georgia.
Combined, the two companies provide more than 35 million rides a month in the region. They say that figure has grown 400% compared with a year ago, though they don't break down how much of that growth is from Uber and how much from Yandex.
Related: Uber exec: We can't behave like a startup anymore
Uber tried to portray the decision on Russia as a expansion, though it is clearly a retreat.
"This deal is a testament to our exceptional growth in the region and helps Uber continue to build a sustainable global business," said Pierre-Dimitri Gore-Coty, the head of Uber in Europe, the Middle East and Africa.
Uber lost $708 million in the first quarter of this year alone, though its revenue grew 18% to $3.4 billion. It recently dumped its CEO, Travis Kalanick, after a series of crises, including allegations that Uber managers didn't adequately address reports of sexual harassment.
Shares of Yandex (YNDX), which are traded on Nasdaq, soared 15% on Thursday.