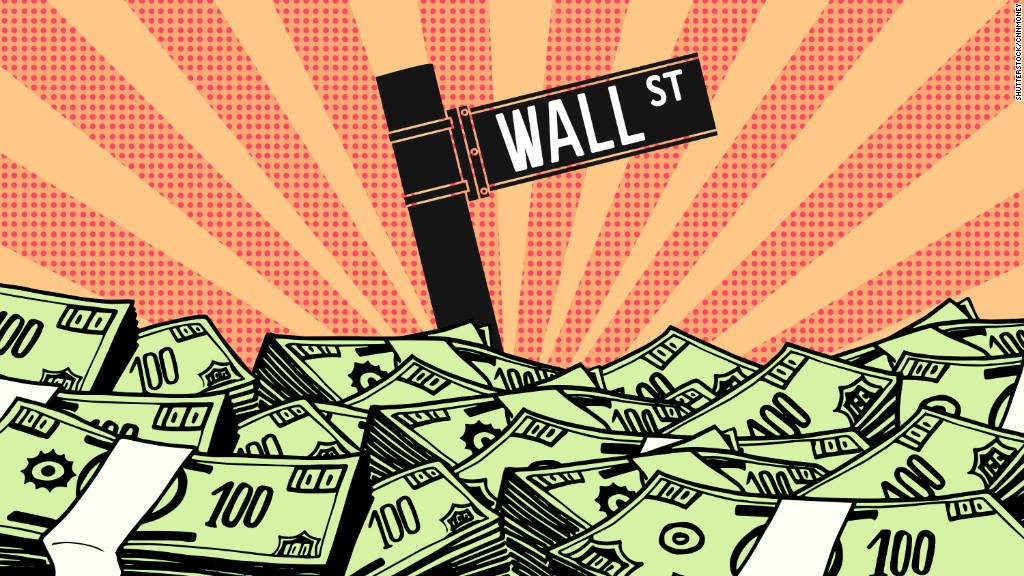 If Wall Street is concerned about all the drama in D.C., it's definitely not showing it.
The stock market keeps rewriting the record book despite the political scandals and legislative gridlock in Washington.
The Dow did it again on Friday, climbing 85 points to notch its third straight record close, the 25th this the year.
The index has now celebrated 42 all-time highs since President Trump's election last November, according to LPL Financial. It's up about 3,300 points over that span.
Not to be outdone, the S&P 500 also zoomed to a record on Friday, its first since June 19. The broad index has now closed in record territory 25 times this year and 33 times since Trump's victory.
The Nasdaq took a beating earlier this summer, but it's bounced back nicely since then. The tech index is now less than 0.5% away from its first record since early June. The Nasdaq has surged 17% so far this year, nearly doubling the Dow.
Related: Trump rally being kept alive by mega profits. Will that continue?
In some ways, the party on Wall Street is a bit confusing. The Trump rally was essentially a massive bet on the Trump agenda. But GOP infighting and political controversies have prevented Trump from delivering on his promises of massive tax reform, infrastructure spending and deregulation.
The Trump agenda wasn't helped by the revelations this week about Donald Trump Jr.'s meeting with a Russian lawyer.
"The D.C. drama is definitely stealing the headlines, but the reality is inflation is low, earnings around the globe are improving, and the Fed is still very accommodative," said Ryan Detrick, senior market strategist at LPL Financial.
Wall Street received a boost from the Federal Reserve this week after Janet Yellen reiterated that she's in no rush to raise interest rates. Low rates have helped make stocks look cheap by comparison. CNNMoney's Fear & Greed Index of market sentiment has flipped back to "greed" mode after briefly flashing "fear" earlier this week.
Corporate profits, the real driver of stock prices, also continue to look pretty good. S&P 500 earnings grew during the first quarter at the fastest pace since 2011. Analysts anticipate slower, but still healthy, growth from the earnings season that came into focus this week.
So what could derail the stock market? It's entirely possible Wall Street will eventually have a negative reaction to the trouble in Washington. Look to see if investors get antsy later this year about the lack of progress on tax reform.
Wall Street is also watching closely for signs of a slowdown in the U.S. economy. Estimates for second-quarter growth have started to get pared down. That happened again on Friday after new numbers showed U.S. retail sales declined in June for the second month in a row.