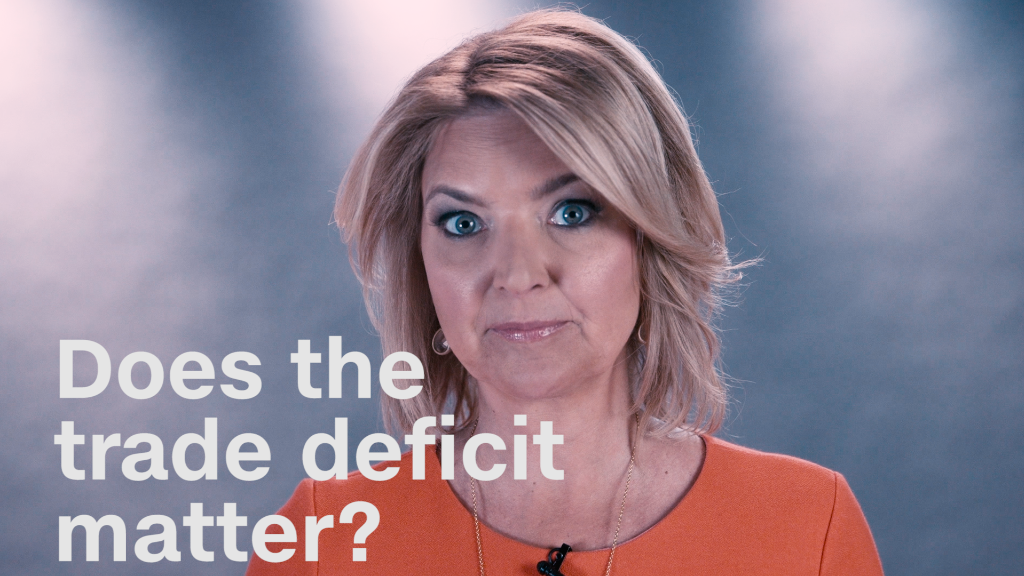 President Trump's bromance with China's Xi Jinping could soon run into trouble over trade.
Trump ripped China's trade practices during his campaign for the White House. But when the leaders met in April, he expressed enthusiasm for their budding relationship -- albeit with a note of caution.
"Tremendous goodwill and friendship was formed," Trump tweeted. "But only time will tell on trade."
His administration even put a number on how much time: 100 days for the world's two biggest economies to make headway in talks.
The deadline is up Sunday. China's early concessions on U.S. beef and financial services showed good initial progress but the outlook isn't promising, analysts say.
"I think we're headed for a rocky patch," said Charles Freeman, a former chief China trade negotiator for the U.S. "The challenges in our trade relationship are not going to be solved in 100 days and not in quite some time."
The trade deficit is growing
The biggest challenge, in Trump's eyes, is the huge trade deficit with China -- $310 billion last year. He argues that the gap between Chinese imports and American exports is evidence of manufacturing jobs lost to China.
And it's only getting bigger. The deficit widened in the first three months of 2017 over the previous quarter.
Related: Trump's China trade deal won't wipe out the deficit
There are hundreds of issues that still need to be resolved between the U.S. and China. Companies still complain of high barriers to entry to the Chinese market.
North Korea tension isn't helping
Trump's decision to link trade and China's willingness to lean on North Korea is also hanging over the relationship.
"I explained to the president of China that a trade deal with the U.S. will be far better for them if they solve the North Korean problem!" Trump tweeted soon after the April meeting.
Analysts warned then that Trump was setting himself up for disappointment. China would never squeeze Kim Jong Un's regime hard enough to force meaningful change in its behavior because that could lead to the collapse of a state Beijing views as a buffer against American influence.
China-North Korea trade rose by 10% in the first half of 2017, but Beijing did slash coal imports -- Pyongyang's most important source of foreign currency. Meanwhile, North Korea is forging ahead with its weapons program.
"We've asked [Xi] for some assistance with respect to North Korea, probably he could do a little more," Trump told reporters this week.
Related: China is squeezing North Korea -- but not too hard
And the U.S. has shown it's prepared to act if China and other countries do not stop aiding Kim's regime. It has already slapped sanctions on a Chinese bank and other entities, irritating Beijing.
Experts believe the Trump administration may soon make similar moves against other Chinese companies.
"North Korea is the wild card in the trade debate," Freeman said.
Steel tariffs loom
Other issues are clouding talks between the two countries.
China and other major economies are waiting to see whether the Trump administration will slap big tariffs on their shipments of steel to the U.S.
Any day, Commerce Secretary Wilbur Ross is expected to announce the results of an investigation to determine whether imported steel is a risk to U.S. national security.
Shares in U.S. steel firms shot up Thursday after Trump said he could apply "quotas and tariffs."
"They're dumping steel. Not only China, but others... They're dumping steel and destroying our steel industry. They've been doing it for decades, and I'm stopping it. It'll stop," Trump said.
Despite the obvious tension, U.S. and Chinese officials could use talks in Washington next Wednesday to strike a more positive note.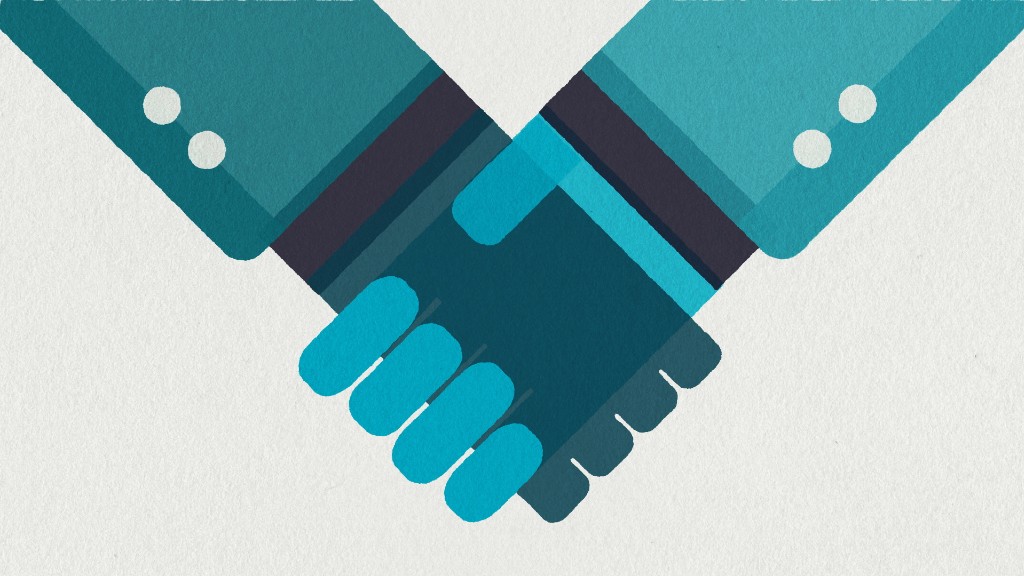 "China has every incentive to continue to promote economic ties to the U.S. as does the U.S. with China, notwithstanding the recent geopolitical developments that have stalled the momentum," said Andrew Karolyi, a finance professor at Cornell University.
"These represent the normal ebb and flow of bilateral relations, but the forces of globalization in investment and trade are long-term and unstoppable."
Earlier this month, Trump tweeted that he and Xi had an "excellent meeting on trade & North Korea" at the G20 summit in Germany.
More small steps?
But it's far from clear whether there will be much to show for the talks so far.
A lot of the low hanging fruit were included in the "early harvest" that the two sides announced in May. And Xi appears to be putting stability first ahead of a key Communist Party leadership meeting this fall.
"Beijing does not seem inclined towards any bold reform this year, so it would be surprising if the trade talks led to any dramatic openings," said David Dollar, a China expert at the Brookings Institution who previously worked for the U.S. Treasury Department. "Probably there will be small moves, continuing the pattern of recent years."
-- Patrick Gillespie contributed to this article.