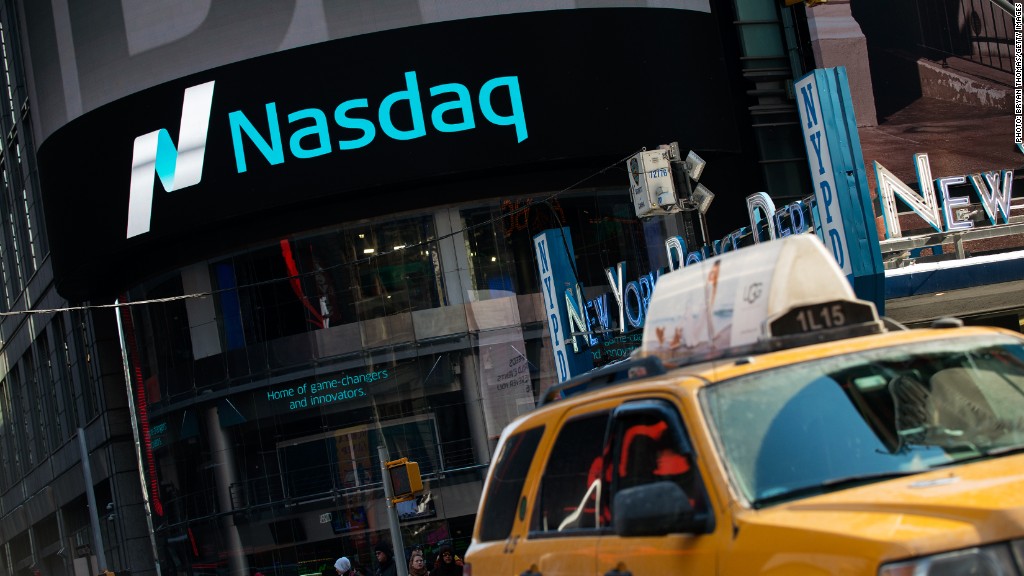 It's been a terrific 2017 for the Nasdaq -- and it keeps getting better.
The Nasdaq notched its third record high in a row on Thursday. Even more impressive, the Nasdaq has now advanced 10 straight days. That's the longest winning streak since February 2015.
The latest gain wasn't huge -- just 0.1% -- but it leaves the Nasdaq up nearly 19% so far this year. That's nearly twice as much as the S&P 500.
Tech stocks took a hit earlier this summer, but investors have since piled back on fast-growing Nasdaq stocks. The favorites continue to be the FANG stocks: Facebook (FB), Apple (AAPL), Netflix (NFLX) and Google owner Alphabet (GOOGL).
Related: Trump is playing with fire by obsessing over stocks
Wall Street's string of records is the latest evidence that stock investors are mostly unfazed by President Trump's political troubles.
Trump hit the six-month mark in office on Thursday, but he's been unable so far to get his economic agenda of tax reform, infrastructure spending and deregulation through the Republican-controlled Congress. The latest setback came this week as the GOP's efforts to repeal and replace Obamacare collapsed in the U.S. Senate.
And yet CNNMoney's Fear & Greed Index of market sentiment flipped into "extreme greed" mode on Thursday.
Wall Street seems to be betting that even if Trump is unable to deliver his promise of "massive" tax cuts, the U.S. economy will manage to keep chugging along. Steady growth, combined with low interest rates and little inflation, could drive corporate profits -- the real driver of stock prices -- even higher.
"Politics make great headlines, but it's the economy that makes for great bottom lines," said Sam Stovall, chief investment strategist at CFRA Research.