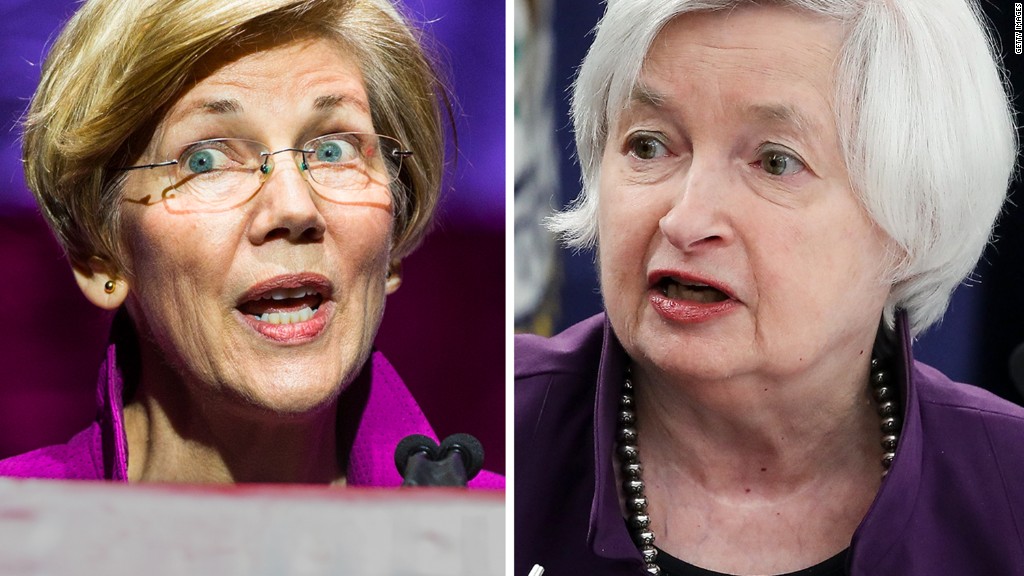 A federal agency has ordered Wells Fargo to give a whistleblower her job back, along with $577,500 in back pay and damages.
The whistleblower was working as a branch manager in Pomona, California, when she was fired for reporting misconduct related to the bank's fake account scandal, according to findings released on Friday by the Department of Labor's Occupational Safety and Health Administration.
Wells Fargo "terminated the employee turned whistleblower in September 2011 because of concerns raised that the bank's private bankers were opening customer accounts and enrolling customers in bank products without their knowledge, consent or appropriate disclosures," OSHA said in a press release.
Federal law prohibits banks from retaliating when an employee reports potentially unlawful activity.
Related: Elizabeth Warren begs Janet Yellen to go after Wells Fargo board
In addition to reinstating the whistleblower's job and awarding her $577,500 in back pay, compensatory damages and attorneys' fees, Wells Fargo must clear her personnel file, the OSHA order said. The bank is also required to post notices informing bank workers about federal whistleblower protection laws.
Wells Fargo (WFC) pushed back in a statement issued on Friday and indicated it will appeal the decision.
"We disagree with the findings and will be requesting a full hearing of the matter," the bank said.
OSHA says that the whistleblower can return to her job during the appeals process.
Wells Fargo has been grappling with the fallout of a massive fake account scandal that became public last year. Wells Fargo has admitted to creating at least 2 million potentially unauthorized checking and credit card accounts between 2011 and 2015 in order to boost its sales figures. Wells Fargo employees have blamed draconian sales targets.
The company was hit with a $185 million fine, and it recently reached a $142 million settlement that's earmarked for the scheme's victims. The backlash also spawned several federal and local investigations and lead to the ouster of longtime chief executive John Stumpf and several other high-level executives. The company has said it's since restructured its sales goals.
--CNNMoney's Matt Egan contributed to this report.