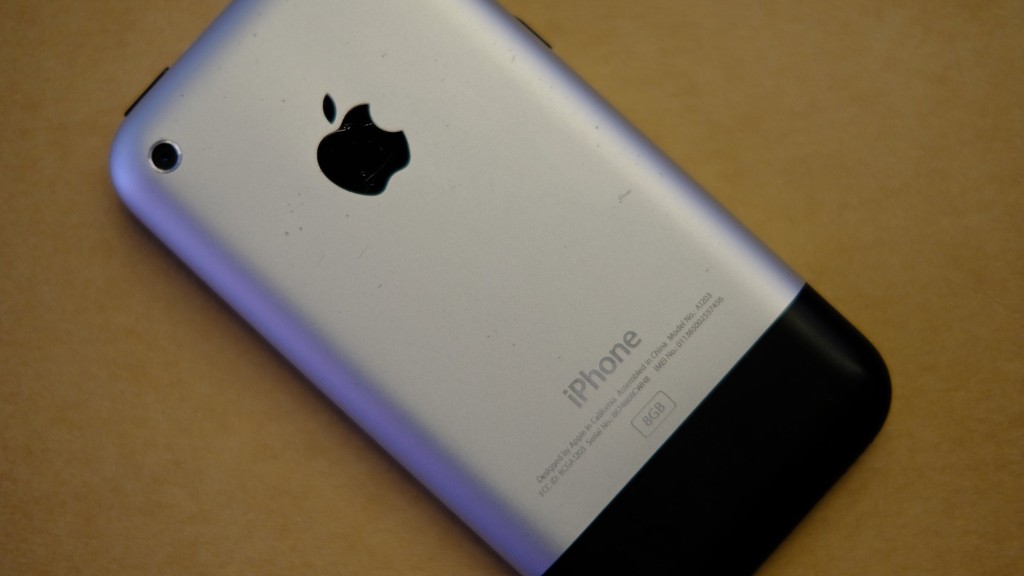 The life of Steve Jobs is headed for the opera.
"The (R)evolution of Steve Jobs" is set to open on Saturday night at the Santa Fe Opera, home to the largest summer-opera festival in U.S.
The high-tech production, which runs until August 26, jumps in and out of key moments in the Apple (AAPL) founder's life, from early product-development days alongside Steve Wozniak and the launch of the original iPhone, to his wedding day with Laurene Powell Jobs.
Most of the narrative is taken from what's been written about Jobs, blended with an interpretation of who he was in his personal life.
"Everyone in the world thinks they know Steve Jobs because they've read about him and seen him do product launches," said librettist Mark Campbell, who won a Pulitzer Prize for Music for his opera "Silent Night." "But we wanted to make this icon a human being and [explore] the things in his life that weren't great or beautiful, his foibles, strengths and qualities."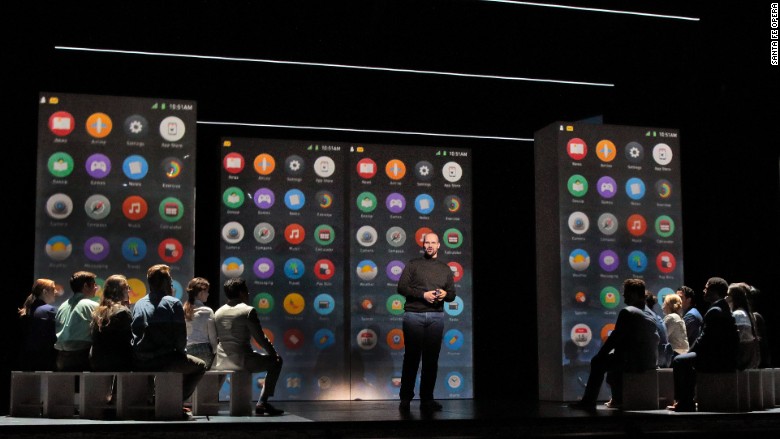 The opera features an electronic score, developed by Mason Bates, that incorporates sounds from the products Jobs created, including the audio synonymous with turning on an early Macintosh computer. The libretto, or operatic script, doesn't call out words like Apple or iPhone due to copyright issues; instead, it uses descriptors like "one device" to reference the smartphone.
Related: Apple unveils new emoji, including breastfeeding mom
"Only one device, does it all," the libretto reads. "In one hand, all your need. One device. Communication, entertainment, illumination, connection, interaction, navigation, inspiration ... ."
"Tap, get the news. Tap, set a date. Tap, book a flight," it continues, as images of emails, texts and news reports project on screen.
Rather than elaborate set changes, the opera uses stage projections to move from scene to scene. It's working with 59 Productions, the same projection company that famously displayed colorful images on the surface of the Sydney Opera House.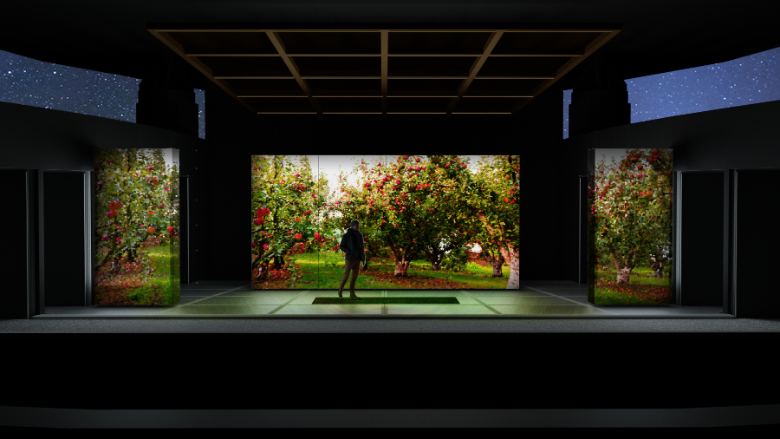 One scene in "(R)evolution" begins with Jobs in his father's garage. After he's given a workbench on his 10th birthday, the walls around them explode into video screens.
"The projection design is a very important part of the storytelling," Campbell said. "How can you create an opera about a man who advanced technology so much and not have a technically advanced production?"
Projections have become increasingly used in Broadway shows like "Dear Evan Hansen," which won the Tony award for Best Musical this year. With "(R)evolution" -- which took two years to develop -- projections take the audience inside settings like the California apple orchard that inspired the company's name, and on stage at an iPhone launch event.
Related: Apple patents way to secretly call 911 using your fingerprint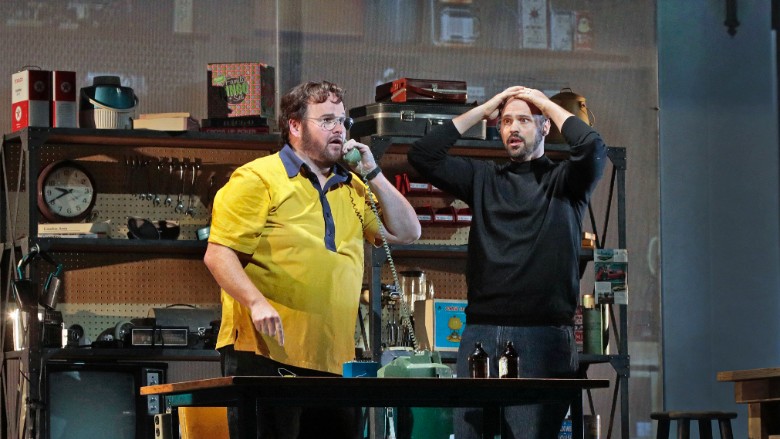 Portrayals of Jobs' life have made its way to film in recent years -- the role has been played by stars like Michael Fassbender and Ashton Kutcher. But this is the first time his story has received treatment on an opera stage.
The Santa Fe Opera, now in its 61st season, is known as one of the top global festival companies in terms of size, budget and number of performances. It's also made a name for itself for putting a spin on contemporary subject material. In 2015, its recording of "Cold Mountain" -- an original opera based on the 1997 novel of the same name -- was nominated for a Grammy.
"We're crossing our fingers for [a nomination] for this one, too," said Daniel R. Zillmann, a spokesman for the Santa Fe Opera.