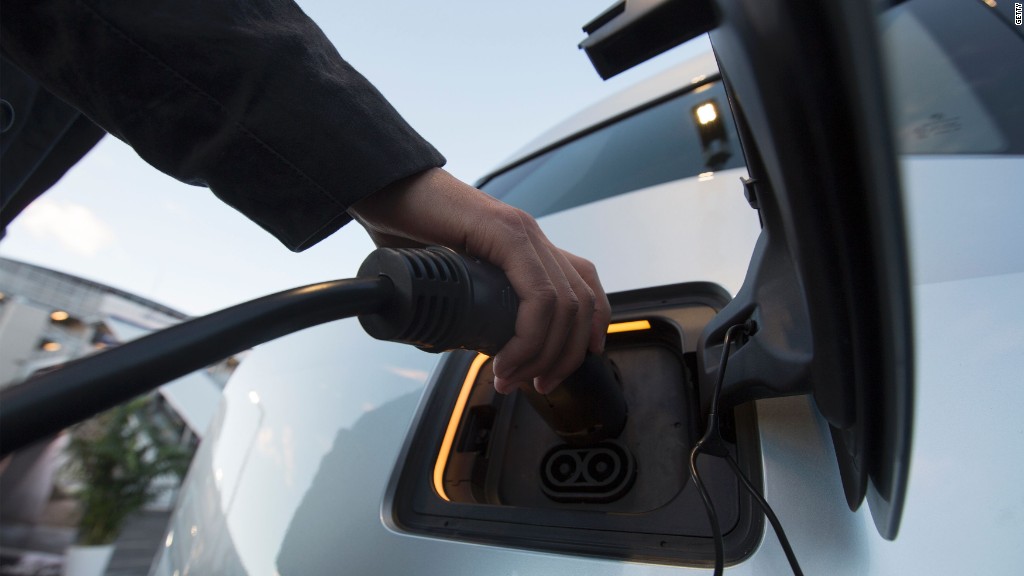 Germany's biggest industry is again facing tough questions about how it does business.
Still dealing with the "dieselgate" scandal sparked by Volkswagen's admission in 2015 that it rigged engines to appear cleaner than they were, the country's top car manufacturers now stand accused of operating a huge cartel since the 1990s.
News magazine Der Spiegel dropped the bombshell on Friday, citing a letter it said Volkswagen (VLKAY) had written to German antitrust officials last summer in which it admitted to possible anti-competitive behavior.
The article alleges that hundreds of executives from Volkswagen (VLKAY) (and its subsidiaries Audi and Porsche), Mercedes-Benz owner Daimler (DDAIF), and BMW (BMWYY) had participated in 60 secret industry working groups over decades.
The alleged aim? To suspend competition in everything from vehicle development and engines, to suppliers and diesel emissions systems.
European antitrust officials, who are responsible for ensuring that big business plays fair in the European Union, were quick to respond to the report.
"The European Commission and the Bundeskartellamt [German cartel office] have received information on this matter, which is currently being assessed by the Commission," the European Commission said in a statement on Saturday. "It is premature at this stage to speculate further."
The German cartel office has declined to comment.
There's a huge amount at stake. If EU officials ultimately find that the carmakers broke competition law, they could fine them billions of euros.
Shares in all three companies slumped on Friday, and lost more ground Monday. Volkswagen and BMW traded nearly 3% lower, while Daimler stock fell by 3.7%.
The potential for damage goes way beyond the companies. The industry employs 800,000 people in Germany, where it accounts for 20% of total industry revenue,
It's also a powerful ambassador for Europe's biggest economy. One in every five cars worldwide carries a German brand, and their reputation for engineering excellence has helped "Made in Germany" products become No.1 with consumers worldwide.
Volkswagen and Daimler have declined to comment since the news broke Friday. Volkswagen's supervisory board will hold an extraordinary meeting Wednesday "due to the current situation," a spokesman said. He would not comment on the details of the agenda.
In a statement on Sunday, BMW said its diesel emissions system differed significantly from others in the market, and none of its vehicles were manipulated to pass emissions tests.
"We compete to provide the best exhaust treatment system," it said in a statement.
A BMW spokesperson declined to comment on the broader cartel allegations arising from the Spiegel article.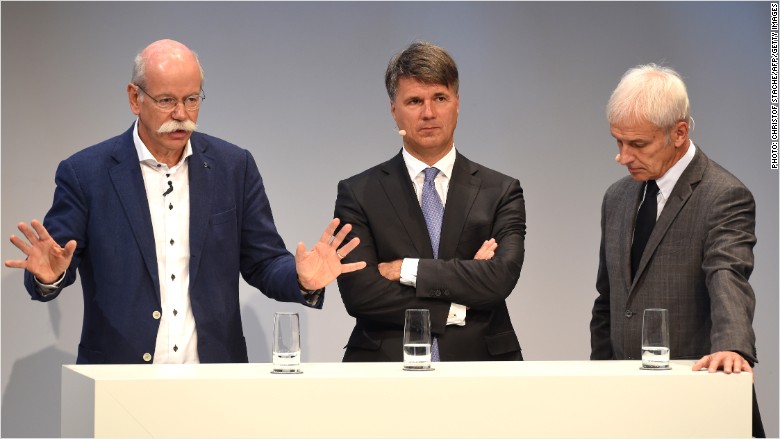 BMW also said Sunday it was offering owners of at least 350,000 diesel cars a voluntary software upgrade free of charge to incorporate "knowledge gained in the field over the last years to realize further improvements in emissions."
The Munich-based carmaker said the move was part of a comprehensive plan to improve air quality in Germany's cities while avoiding "across-the-board driving bans."
Like other carmakers, it will take part in a "diesel summit" with German politicians on August 2.
Daimler last Tuesday announced a voluntary recall of more than 3 million Mercedes vehicles in Europe amid mounting questions over its diesel engines. It is offering European owners a service upgrade to reduce emissions.
At the same time, it said it had created a new line of diesel engines with "exemplary emissions" that would be introduced rapidly across the company's entire range.
And on Friday, Audi said it would retrofit 850,000 diesel cars to improve their emissions in "real driving conditions."